"Retail sector in recession": Warning issued for Australia's oldest department stores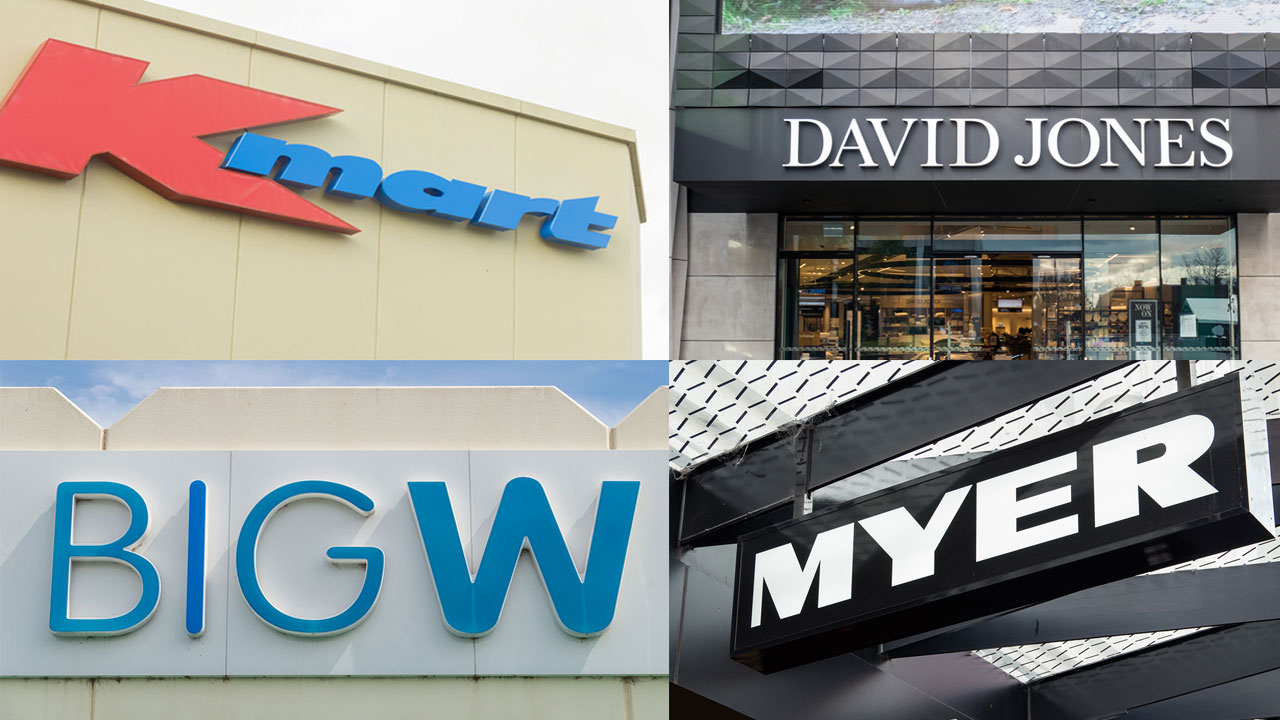 Australia's population is multiplying day by day, and with prices getting higher, Australia's economy is in its third decade of continuous recession-free growth. But there's still one industry that's suffering significantly: The retail sector.
Department stores are some of the oldest businesses in Australia, with Myer established in 1900, David Jones in 1838, Target in 1926 and Kmart in 1968. These stores are notably older than retailers such as Uniqlo and other brands that have only recently made their way Down Under.
But despite their age and reputation, those stores are dwindling, regardless of whether they're high-end or budget friendly.
Only last week, David Jones announced the value of their business to be $437 million, with the owner admitting the business isn't as profitable as they originally believed.
"The retail sector in Australia is currently in recession," said a spokesman for Woolworths South Africa, which bought the department store in 2014.
The decrease in numbers for David Jones was a warning to rival Myer, who began to sell their stock, causing the company's share prices to fall, reversing what appeared to be an improvement earlier in the year.
So what went wrong? Throughout the country, stores have been selling the same amount of stock they did 10 years ago. Some say it was the introduction of the internet that spelt doom for department stores, as it allowed for customers to do more research on whether or not they were getting the best price.
And if you look at businesses who have well-defined offerings, for example JB Hi-Fi for electronics, ALDI for groceries and Bunnings for home items, their sales are increasing by the day.
But despite it being difficult to remain relevant, department stores are here to stay.
While the growth has stopped, it doesn't mean big businesses are ready to close shop, unlike Barney's in the US who declared bankruptcy last week.
Each month, department stores are selling $1.5 billion worth of items each month, the problem lies in the fact that our population and our bank balances are increasing each year, so the items sold to each person have become smaller.
Myer's sales from the first half of the financial year are 7 per cent lower than they were in the same period 10 years ago. But regardless, they are still making profit, it's just 65 per cent lower.
But not every department store is expected to hang on. Take Big W for example, who after years of trading, are slowly closing down their stores due to a decrease in sales.
30 Big W stores are expected to close over the next three years, with the business assumed to report a loss before interest and tax of $80-$100 million this financial year.
But perhaps the most important store of all is Kmart, being the shining light for a long time. As shoppers went Kmart mad due to their bargain items, a craze began as people started Facebook groups revealing their favourite Kmart hacks.
But then the growth stopped, as in the most recent trading update, Kmart's comparable sales fell 0.2 per cent. While Kmart is continuing to open new stores, they aren't experiencing much growth.
If the business begins to follow in the same path as other department stores, that will be a cause for concern, with sales not going up by much, but not going down either.