ALDI's secrets to success: Why are the checkouts so small?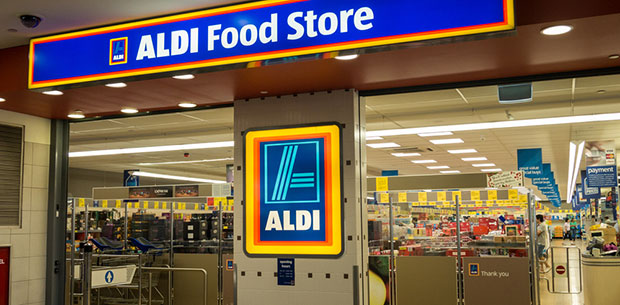 ALDI is a worldwide sensation. Since opening its first store in 1913, the German retailer has expanded to over 10,000 store locations around the globe. In Australia, ALDI has continued to thrive as the top-rated supermarket among shoppers in recent years, beating out major competitors such as Coles and Woolworths.
Now, a new documentary has delved into the secrets behind the supermarket's success.
Airing on the UK's Channel 5, Inside Aldi: Britain's Biggest Budget Supermarket featured former employees and experts who revealed how the supermarket maintains its ability to keep prices low and customers coming back.
Small checkouts
ALDI is well-known for its small-sized checkouts and speedy cashier service. Experts believe that this is to ensure that the checkout is cleared more quickly, allowing more new shoppers to come in and helping staff scan more items in a short time.
The documentary also showed how products have multiple barcodes so that staff can get through more goods at a fast and efficient pace.
Special Buys
The show said the supermarket's Special Buys program – which is available in Australian stores every Wednesday and Saturday – is part of what brings shoppers in each week. Experts said the limited edition products sold in the middle aisle are the retailer's "treasure aisle-land" that helps increase profits by encouraging customers to buy what they perceive as "luxuries" at a bargain.
Home brands
One of the most common criticisms levelled at ALDI is that it has limited range of products and brands. The documentary said the retailer stocks only 2,000 products, significantly fewer an average supermarket's 40,000.
However, this is what also helps keep its prices competitive. 95 per cent of the products sold at ALDI are own-brand, which enables the supermarket to bring down prices. The doco also noted that ALDI put great effort into making sure their products look and taste like big brands.
Join Over60
Join our community of over 400,000-plus members today and get the latest Over60 news, offers and articles.
Get all the latest Over60 news, offers and articles.