The night everything went wrong on The Project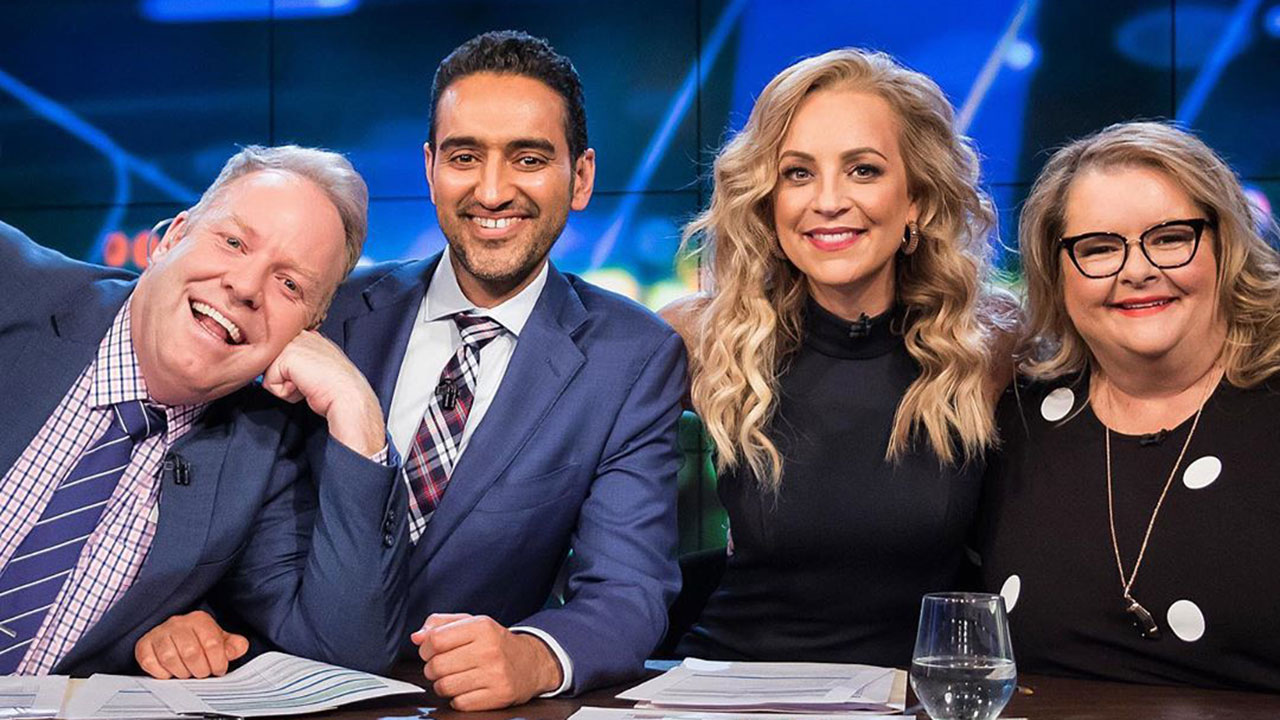 A few weeks ago, Carrie Bickmore took to the stage to accept a Logie award for Most Popular Panel or Current Affairs Program on behalf of her team at The Project, and being one of the only original members left on the show, she was in a reflective mood.
"I still remember our first episode – it was terrible," she said. "(Dave) Hughesy remarked at the end of it that was his career done. I remember thinking, 'Sh*t, if that is what Hughesy is saying I have no hope'."
Fortunately, Hughesy was wrong as this Friday, The Project will be celebrating its 10th anniversary. Speaking to news.com.au, Bickmore took a trip back in time and answered the question on everyone's lips: Was episode one really that bad?
"Oh, mate. I'm not game enough to watch it back," Bickmore said through a laugh. "The first show was always going to be tricky – it was a completely new format, a completely new idea. I wasn't even convinced that our hosts knew what it was when we went to air.
"I don't think it was great. I think all of us were happy to get to night two and surprised we were given another night. To be here 10 years later is really cool."
Bickmore said that even after the first night of the show, which was called The 7 pm Project at the time, it "took a while to get its groove, to be honest."
"There were so many great elements to it from the beginning, but I think it took time, like most things, to get into a good rhythm. I don't remember at what point I thought, 'OK, we got this now', but it took a while."
And while appearing on live television week after week may seem terrifying for some, it's all Bickmore knows after she made her debut reading the news on Rove Live in 2006.
When asked what her favourite episode of The Project has been to date, she instantly chose the one night nothing went according to plan.
"About five minutes before we went to air – it was Fitzy, Waleed, Pete and I – they said, 'We've lost everything. We've got no autocue, no packages to roll, we're got nothing'. We looked at each other and I said, 'Let's act out the news'.
"I picked up my sheet and went through the news headlines – I had to be careful not to pick ones where there was no joy in them – and we started acting them out. It was completely random, no prep, flying by the seat of our pants. It wasn't a slick performance, but it was live TV at its best."
And it's that same attitude that has made her stick around on live TV, even though her previous co-hosts such as Hughes and Charlie Pickering have moved on to explore other avenues.
"For a while I felt like people were saying to me, 'Why are you still there? They got other jobs, why haven't you?' I used to get upset because I had lots of great opportunities come my way, but I was choosing to stay because it was a brilliant job, the perfect job for my skill set, and I love it," she explained.
"I don't know how much longer I've got to go – I'm just thankful for the current scenario I'm in. I love it. It might not be right forever, but right now it's right. I'm actually really proud that I've been doing it for 10 years, and I'm the last remaining original. I'm proud of that!"
Join Over60
Join our community of over 400,000-plus members today and get the latest Over60 news, offers and articles.
Get all the latest Over60 news, offers and articles.