Keep it together: Larry Emdur and Kylie Gillies lose it over news story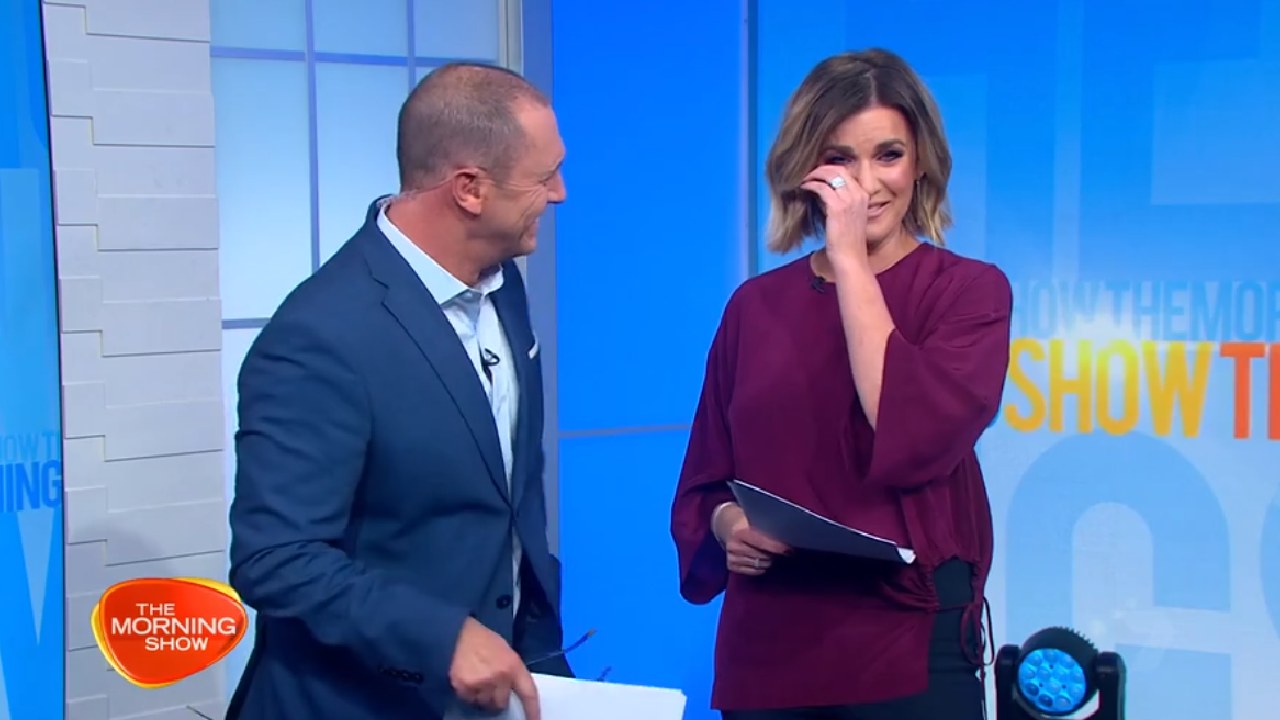 The Morning Show hosts were left in tears of laughter during a segment on Wednesday morning.
Larry Emdur and Kylie Gillies battled a case of the giggles as they tried to present a news story from Colorado in the US.
"These incredible pictures out of Colorado show dozens of air mattresses were sent flying on Saturday, in the lead-up to an open-air cinema event," Gillies read, introducing the story.
She started laughing when the video footage showed the mattresses blown away by heavy winds.
😂😂😂 pic.twitter.com/hYpKwyFBsZ

— The Morning Show (@morningshowon7) August 21, 2019
Emdur picked up from Gillies and read from the teleprompter, but soon joined in the laughter as he went through the words. "The strong winds…" he laughed before continuing, "Oh dear … sent the mattresses flying across a park in Denver and we will continue to unpack this story for you."
Both hosts had tears in their eye as they wrapped up the report. When Emdur tried to move on to another story, he lost his composure again, leading Gillies back to chuckles.
"Flying mattresses at the top of the show!" Emdur said. "Can we… can we just see how ridiculous that looks? You come in here and try and host a TV show after seeing that."
View this post on Instagram
The spectacle was recorded by Robb Manes, who described it as the "great mattress migration of 2019".
"We were hanging out at the pool when, suddenly, a mattress flew into the fenced-in area," Manes explained. "When a second and third one came in, we stood up, I grabbed my camera, and this is what we saw.
"Apparently there was a 'Movie Night Under The Stars' and in Denver, Colorado fashion, a storm blew in, and this is the result."
Join Over60
Join our community of over 400,000-plus members today and get the latest Over60 news, offers and articles.
Get all the latest Over60 news, offers and articles.