"I felt let down": Kamahl's open letter to Daryl Somers after Hey Hey smash hit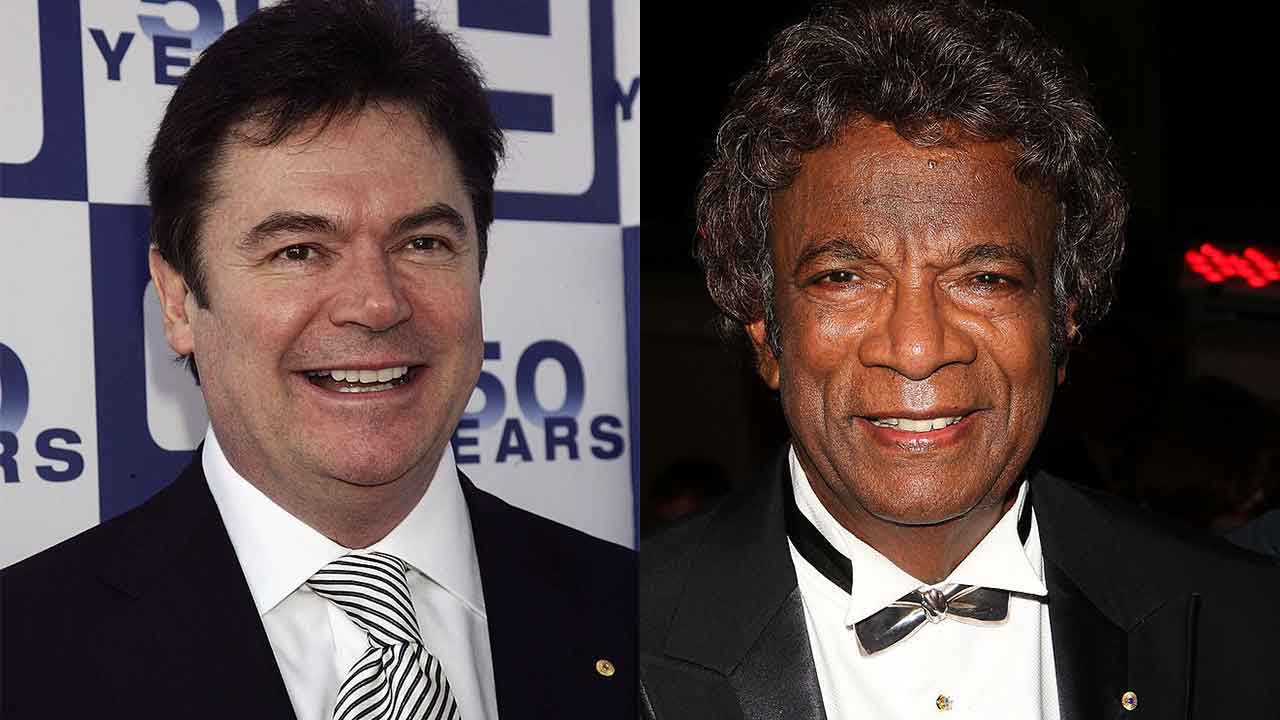 After Hey Hey It's Saturday raked in views once again with the airing of the show's 50th anniversary special, singer Kamahl has shared an open letter to host Daryl Somers.
The show was recently hit with criticism after a compilation of vintage clips went viral earlier this year, with many of them revealing the mocking and belittling treatment Kamahl received.
Somers publicly apologised to Kahaml in March and stated that all of the show's team "do not condone racism in any form".
Kamahl released his open letter to news.com.au several days after the anniversary special, saying that he has "one unanswered question" for the host.
The singer opened with the "warmest congratulations" to Somers and the team that produced the anniversary show.
"The accolades that you received within the program were well-earned and rightly acknowledge your place in Australian TV history," he wrote.
"As an Australian entertainer, my being part of that history for a number of years is truly humbling."
Kamahl went on to describe a particular incident in an episode from 1984, where he was ambushed while singing and hit in the face with a white powder puff.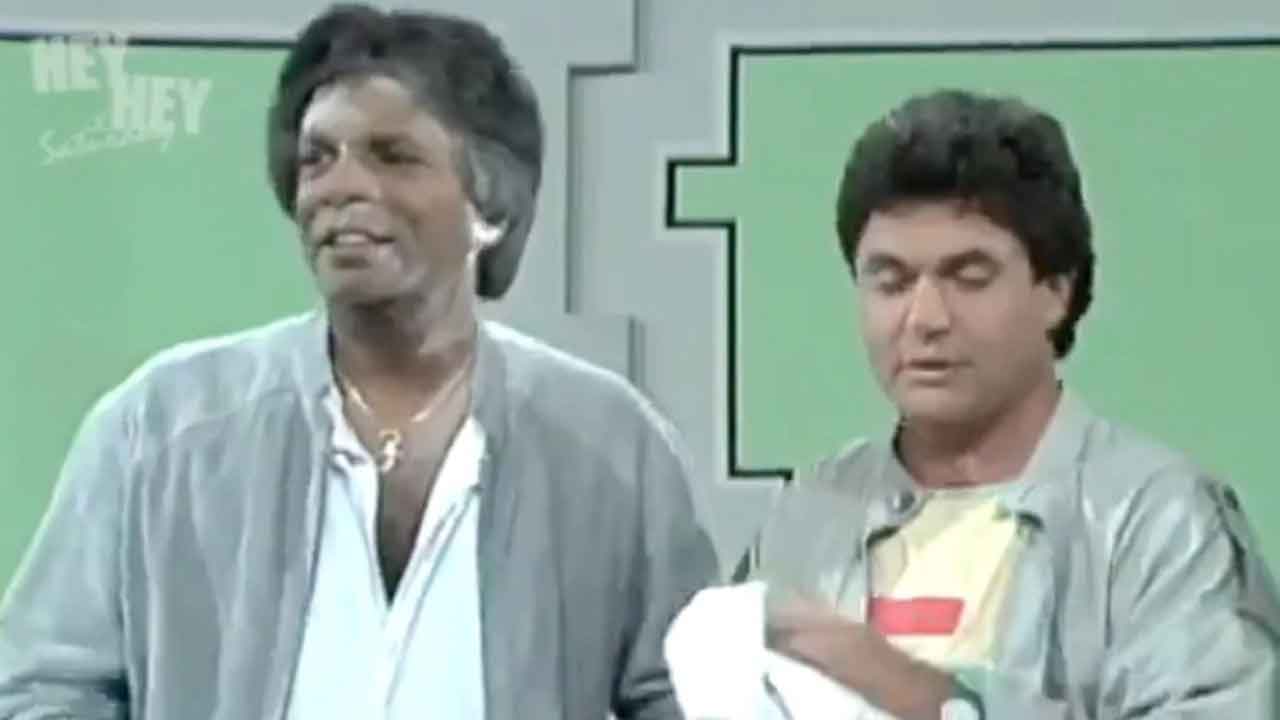 Image: Hey Hey It's Saturday
The stunt came a week before Kamahl was due to perform for the second time at New York's prestigious Carnegie Hall.
He said it was "puzzling" to him that the show "decided on setting me up as the butt of a rather crude joke in preference to acknowledging my achievement".
"The fact that I had poured my heart and soul into making that concert a success made the stunt on Hey Hey that evening an incredibly dispiriting experience," he said.
"As a supporter of Hey Hey, I have to say that at the time I felt let down by your show and it is a disappointment that still remains with me today."
With that moment in mind, the singer had one question for Hey Hey's host.
"If I had been any other Australian artist about to embark on such a massive venture would I have received such treatment?" he wrote.
"In a week where you are deservedly receiving such plaudits for your career milestone, I am left wondering why when you had the opportunity to acknowledge mine you chose not to."
In a reference to the original clip, Kamahl concluded the letter with the question, "Why are people so unkind?".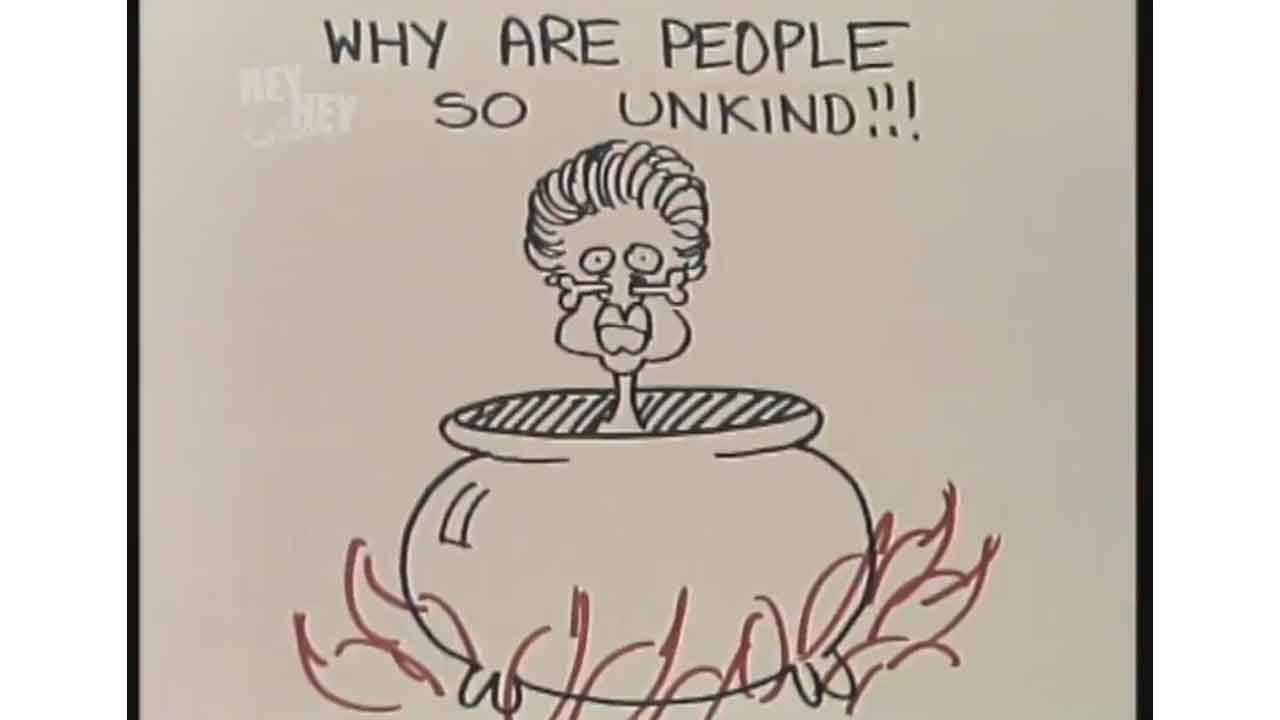 Image: @johnpatterson / Twitter
The cartoon was one of several that flashed up on screen during his 1984 appearance, which shocked many as it circulated on social media.
Image: Getty Images