Could this be Kochie's long-lost brother?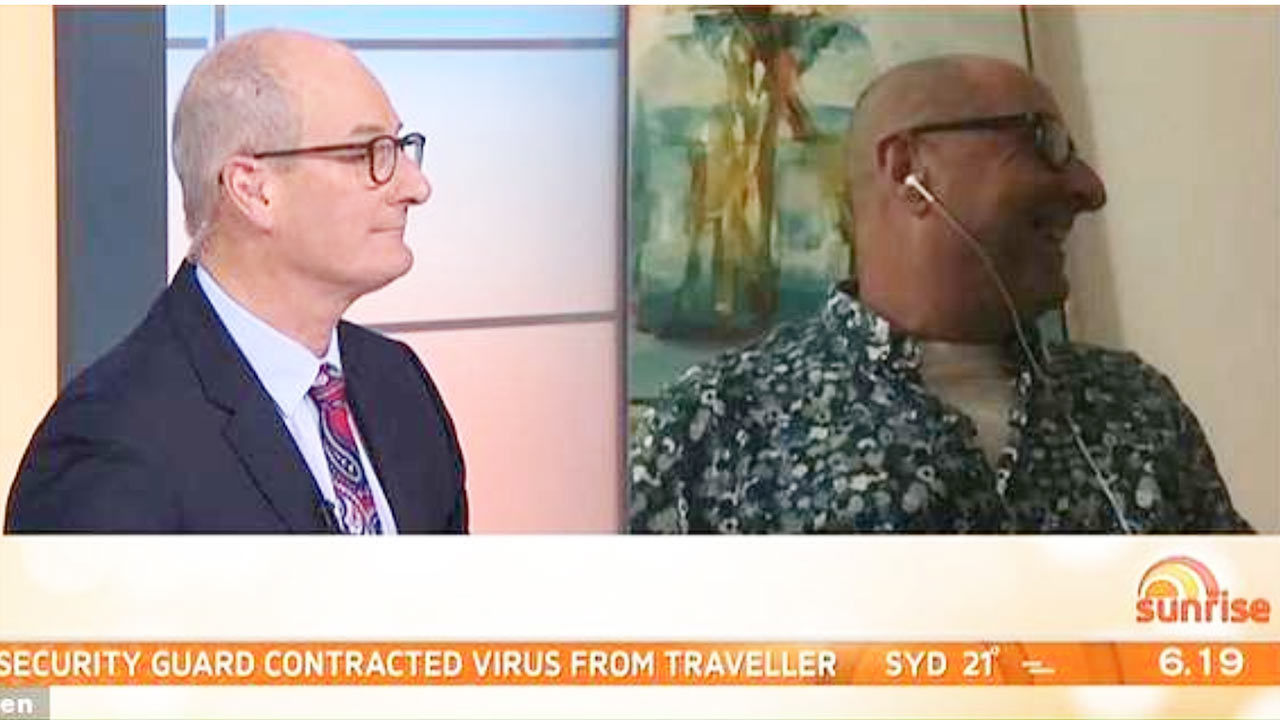 In a classic round of live TV "spot-the-difference", David "Kochie" Koch found himself blinking in surprise during a Zoom call with someone who many think looks exactly like the Sunrise host.
During Wednesday's show, 64-year-old Koch was visibly taken aback by the unquestionable similarities he shared with Victorian business owner Paul Capkin.
Capkin was introduced to Sunrise anchors Kochie and Natalie Barr in the middle of weather presenter Sam Mac's regular travel segment.
Capkin, who runs a mobile car-wash company, was quick to admit that he is often told he resembles Kochie enough to be his long-lost brother. "My business is called Posh Wash," joked Capkin, "So I get [called] 'Kochie Washy'."
"A couple of times, people have said to me, 'Kochie, how come you are wearing a St Kilda scarf?'" Capkin went on, in a nod to Kochie's well-known association with AFL club Port Adelaide.
When Capkin was asked to turn side-on for a profile view during the Zoom call the similarities really struck home, as both Kochie and Capkin displayed their near-identical features, including the same prominent nose and bald head.
Kochie ended the segment by poking further fun at their twin status with one of his most well-known catchphrases:
"As soon as he came up on Zoom I thought, 'Who's that good-looking dude?'"
IMAGES: Sunrise / Facebook / Paul Capkin