The sweet way Will Callaghan was finally found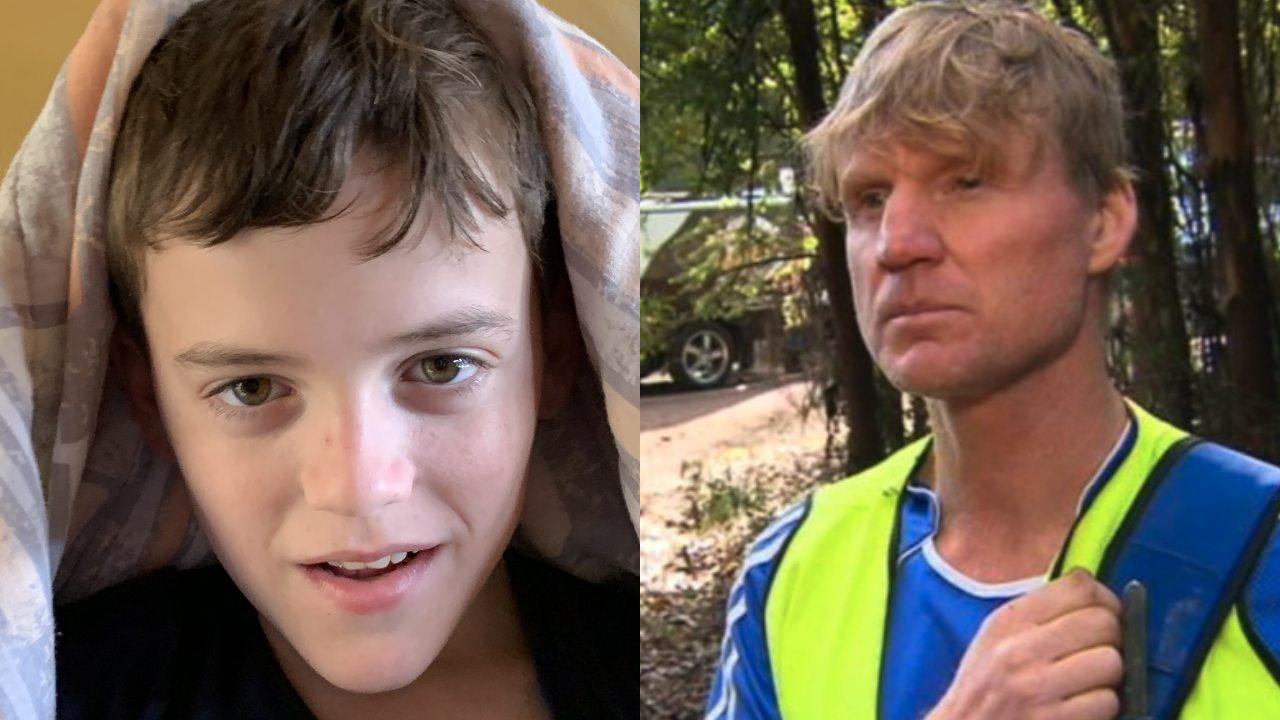 Spontaneous volunteer Ben Gibbs has described the moment he found a "really angelic" William Callaghan, ending a three-day search for the 14-year-old autistic child.
Gibbs said he was singing when he came across a barefoot William just before noon on Wednesday.
"I was just peacefully walking through the bush," he said.
"I was singing because I thought maybe if he hears some noise [he might respond] but he's got autism so he's not going to respond to shouting and things like that."
Gibbs lives in the area and knows the State park of Mount Disappointment well as he has been visiting the mountain since a child.
There were fears that William would suffer from exposure as the temperatures plunged to around zero for both nights.
"Exposure's a terrible thing, the cold, so I really felt for him," he said.
14-year-old William Callaghan is this morning safe and sound after spending 47 hours lost in the Victorian wilderness. @IzaStaskowski #9News pic.twitter.com/jUmMweO4nz

— Nine News Melbourne (@9NewsMelb) June 10, 2020
Gibbs started his search by coming from the bottom of the mountain.
"There's quite a bit of single track that goes through there that I know quite well so I just sort of followed that up and went off track once I got near the top," he said.
"I saw where the guys had tagged where they did some searching previously so I dropped in a bit deeper than that."
"It wasn't too far down in there. From the track [he was about] 20 minutes in.
"I was just wandering through the bush, and it was quite thick, so I was breaking my way through, and then he was just like about 15 metres from me just standing there, just really angelic."
Gibbs said that Will looked in reasonable health and after seeing barefoot William, Gibbs offered him socks, a jacket and a hat and gave him some chocolate.
Gibbs was aware that William liked Thomas the Tank Engine, so he spoke to him about some of the characters.
"He didn't seem bothered by me," he said.
"He was happy to get the chocolate," he said.
"I just took my time."