Paul McCartney takes a dig at the Rolling Stones in candid new interview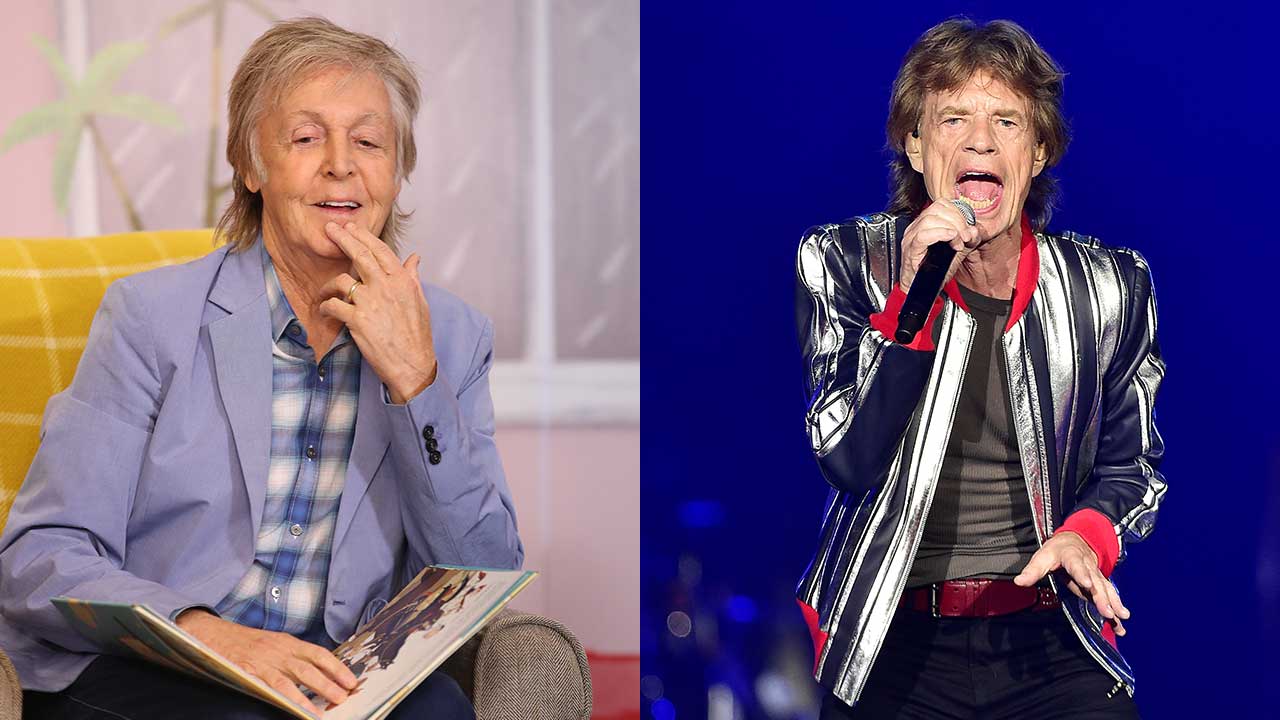 Legendary musician Sir Paul McCartney has reignited the rivalry between The Beatles and The Rolling Stones with a brutal burn in a recent interview.
In an interview with The New Yorker this week, Sir McCartney said of the Stones, "I'm not sure I should say it, but they're a blues cover band, that's sort of what the Stones are."
Of his own band, he said, "I think our net was cast a bit wider than theirs."
This isn't the first time McCartney, 79, has described the Stones this way; in an interview with Howard Stern last year, he said that he thought the Beatles were the better band, adding that the Stones, "are rooted in the blues. When they are writing stuff, it has to do with the blues.
"We had a little more influences... There's a lot of differences and I love the Stones, but I'm with you. The Beatles were better."
Responding to his comments, Stones frontman Mick Jagger, 78, said in an interview with Zane Lowe, that there was "obviously no competition" between the two groups, and called McCartney a "sweetheart".
Jagger went on to describe what he saw as the fundamental difference between the two bands, saying, "The big difference, though, is, and sort of slightly seriously, is that the Rolling Stones is a big concert band in other decades and other areas when the Beatles never even did an arena tour, or Madison Square Garden with a decent sound system.
"They broke up before that business started, the touring business for real."
The Beatles performed together from 1960 to 1970, while The Rolling Stones have been together for almost six decades since forming in 1962.
Both being iconic 1960s rock bands, The Beatles and The Rolling Stones have always been compared, despite having vastly different sounds and career trajectories. Writing for Rolling Stone, musician, Bruce Springsteen's E Street Band guitarist and Sopranos actor Steve Van Zandt said of the two bands, "In '64, the Beatles were perfect: the hair, the harmonies, the suits. They bowed together. Their music was extraordinarily sophisticated. The whole thing was exciting and alien but very distant in its perfection.
"The Stones were alien and exciting, too. But with the Stones, the message was, "Maybe you can do this." The hair was sloppier. The harmonies were a bit off. And I don't remember them smiling at all. They had the R&B traditionalist's attitude: "We are not in show business. We are not pop music."
Fellow musician Elvis Costello described The Stones as "R&B evangelists", and said that compared to them, The Beatles sounded like "nothing else", and made writing your own material "expected, rather than exceptional".
Image: Mike Marsland/WireImage/Getty Images, Jeff Curry/Getty Images