Joan Collins on working in Hollywood in the 1960s: "The very thought was utterly repugnant"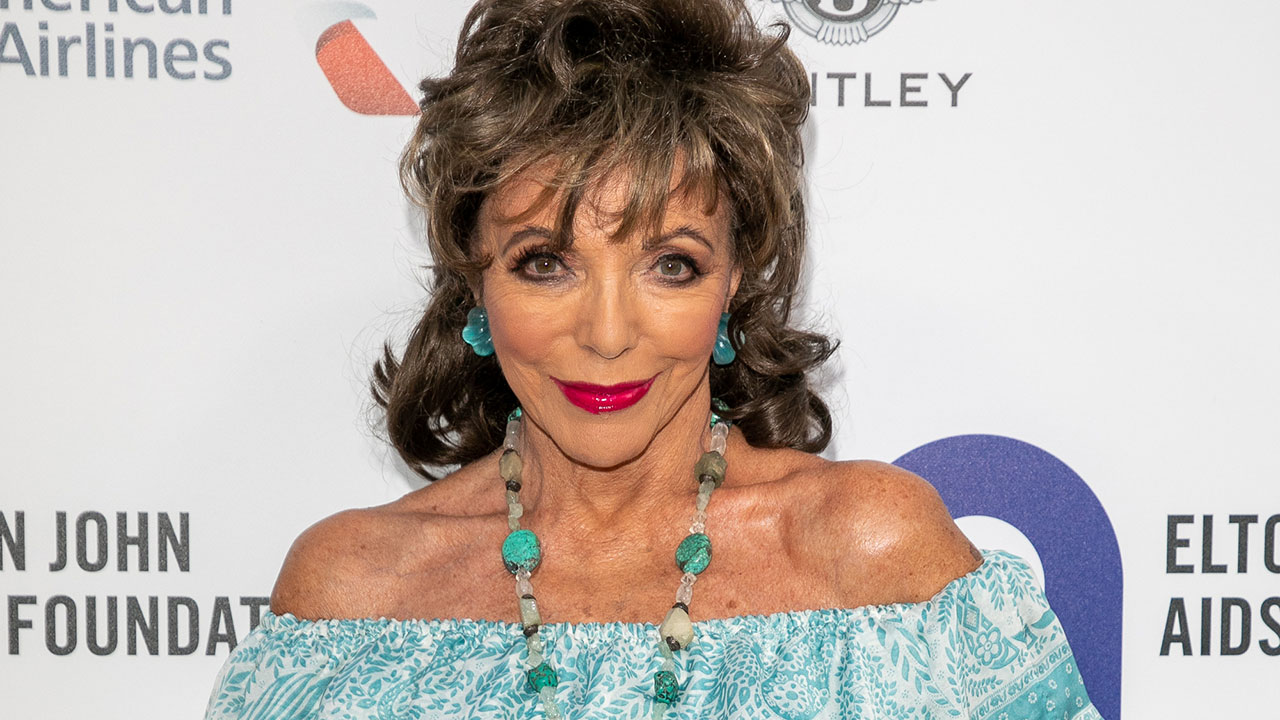 TV and screen legend Joan Collins appeared on CBS recently and opened up about many aspects of her life, including her career and courtships, to roles such as Cleopatra and the casting couch.
The actress, 85, was candid about her experiences as a film star in the light of the #MeToo movement. She revealed she was promised one of the biggest roles in film history as long as she slept with the producer.
"There were some very, very big people who promised me this role if I would be 'Nice' to them," she explained.
"This was the casting couch. I was dancing with one of the men who was the head of the studio. And he said, 'I can put you up in a nice little apartment and I will come and visit you and you'll not only get all the best roles at Fox, but we will see that you get Cleopatra."
Collins revealed in a column for The Daily Mail in 2017 that this man was Buddy Adler, the then head of 20th Century Fox.
Collins responded quick-wittedly: "I said, 'Great idea, and I am here with my agent, Jay Kanter, let's go talk to him about it.'"
Collins was questioned on whether she was aware of her actions of denying these propositions and Collins explained she had long held firm on her values.
"I was never, ever, ever going to settle for giving my body to some old man for a role, or even a young man or anybody. I would never do that, ever, ever," she reiterated.
In the column she recalled Adler's response to this remark. He said "Honey, you have quite a sense of humour."
She replied with the same wit, saying, "And a sense of humour is all you'll ever get from me." This response cost her the role of Cleopatra, as Elizabeth Taylor landed the coveted gig playing the Egyptian Queen.
Collins further discussed her experience in a column for The Daily Mail.
"The head of 20th Studio Fox at the time, Buddy Adler, and the chairman of the board – a Greek gentleman old enough to be my grandfather – bombarded me with propositions and promises that the role was mine if I would be 'nice to them,'" Collins wrote for The Daily Mail.
"It was a euphemism prevalent in Hollywood. I couldn't and I wouldn't – the very thought of these old men was utterly repugnant. So, I dodged and I dived, and hid from them around the lot and made excuses while undergoing endless screen tests for the role of Egypt's Queen."
Collins further opened up about her romances, from her love affair with Warren Beatty and on-set romance with Harry Belafonte to ranking her five husbands in the interview.
Collins alluded to Warren Beatty as one who relished in his press.
"We used to stop on Sunset Boulevard at the newsagents and Warren would look through modern screen and see if we had pictures in a magazine," she recalled.
The screen legend was asked if she was in love with Beatty and replied: "I think so. It's like Prince Charles said, 'Whatever love is.'"
Later, on the set of Island In The Sun, Collins met Harry Belafonte and romance soon followed. Although Collins revealed John Forsyth on Dynasty wasn't her biggest fan.
"John didn't like me," Collins revealed. "John is old school and misogynistic, and a bit sexist. He frankly didn't like this English woman and every person saying that she made the show."
Join Over60
Join our community of over 400,000-plus members today and get the latest Over60 news, offers and articles.
Get all the latest Over60 news, offers and articles.