5 minutes with author Dominic Smith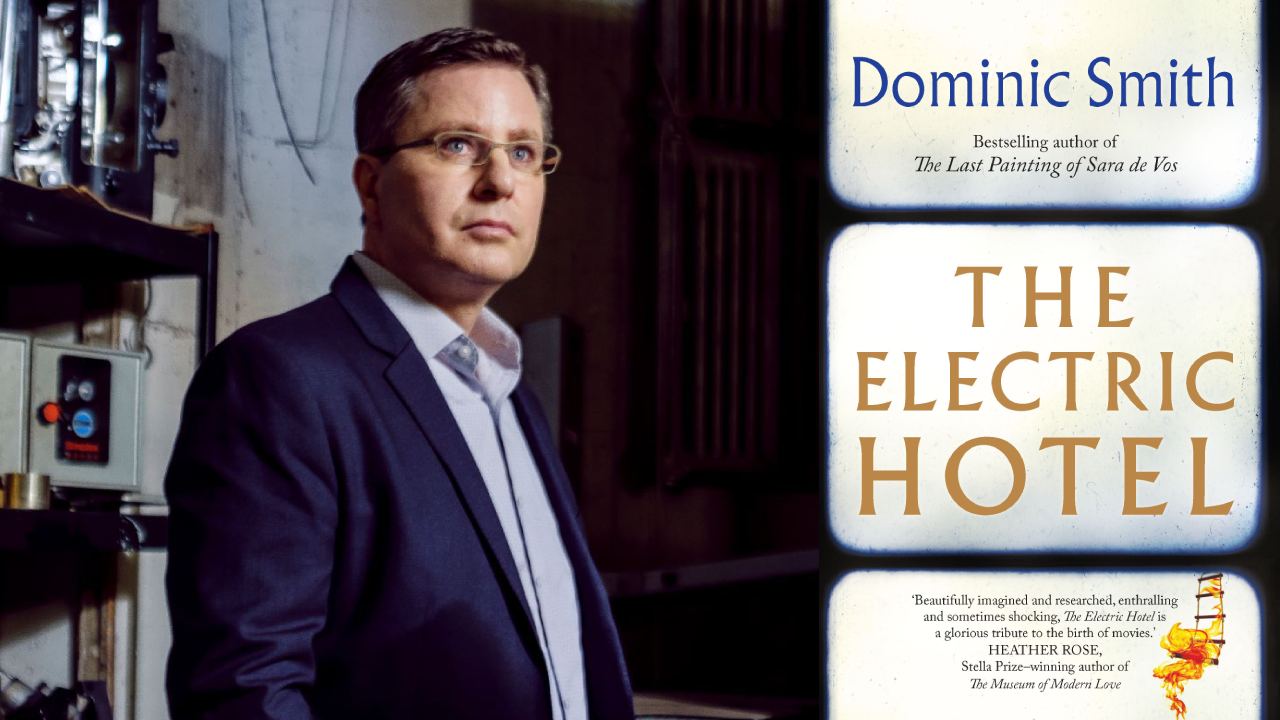 In 5 minutes with author, Over60 asks book writers about their literary habits and preferences. Next in this series is Dominic Smith, a Sydney-born author and essayist based in Seattle, Washington in the US. His acclaimed novel, The Last Painting of Sara de Vos was a New York Times bestseller and won various awards, including the Literary Fiction Book of the Year from the Australian Book Industry Awards and the Fiction Indie Book of the Year Award from the Independent Booksellers Association. His latest novel, The Electric Hotel, is out now.
Over60 talked with Smith about the challenges in reading James Joyce's works, the travel book that makes him laugh, and the redemption tropes he has no interest in.
Over60: What is the worst writing advice you've ever received?
Dominic Smith: "Write what you know." So much of fiction writing, for me, is about discovering new worlds. I've always thought telling aspiring writers to write about what they know is terrible advice. Write about what you want to know!
What book(s) are you reading right now?
I'm reading Jane Gardam's wonderful Old Filth, about a British barrister who returns to England after a career in Hong Kong — FILTH stands for: Failed in London, Tried Hong Kong. I'm also reading Lisa Halliday's very smart and affecting novel Asymmetry.
What was the last book that made you cry or laugh?
I recently read Italian Neighbors, by Tim Parks, about his experiences living in Italy. Parks has that rare ability to poke fun at cultural norms, types and beliefs without ever being condescending. As a devoted traveler to Italy, I found it to be a very astute and funny read.
What book do you think is underrated?
In 1992, two books won the Man Booker Prize: Michael Ondaatje's The English Patient and Barry Unsworth's Sacred Hunger. Almost everyone has read the former and very few the latter. Sacred Hunger is a brilliant and harrowing account of an African slave trade ship that ventured out from the Liverpool docks in England during the 18th-century.
What are the tropes that you can't help but love? Alternatively, which trope grinds your gears?
I'm a sucker for tropes about discovery, exploration and sprawling family sagas. I'm less enthused about tropes of redemption through romantic love.
What do you think is the most challenging work you've ever read?
As an undergraduate, I was determined to read all of James Joyce. When I got to Finnegans Wake I made it about halfway through before giving up. All those dense, dreamy associations, the obscure usages and the layers of wordplay took me too far away from readerly pleasure.
How do you deal with writer's block?
I accept writer's block, or a lack of inspiration, as just part of the process. I tend to schedule my writing — mornings, before noon — so that I don't wait for inspiration to strike before I sit down at the laptop. In a sense, I believe inspiration comes out of the work. If you show up, inspiration bubbles up from the page. A runner doesn't always enjoy the first mile, but then the endorphins kick in. Writing is the same.
Which three authors – living or deceased – would you most like to have dinner with?
Virginia Woolf, James Joyce and Bruce Chatwin – though I expect Bruce and I would be doing most of the work to keep the conversation flowing.
Join Over60
Join our community of over 400,000-plus members today and get the latest Over60 news, offers and articles.
Get all the latest Over60 news, offers and articles.