Woman makes 'monstrous' knitted masks to encourage social distancing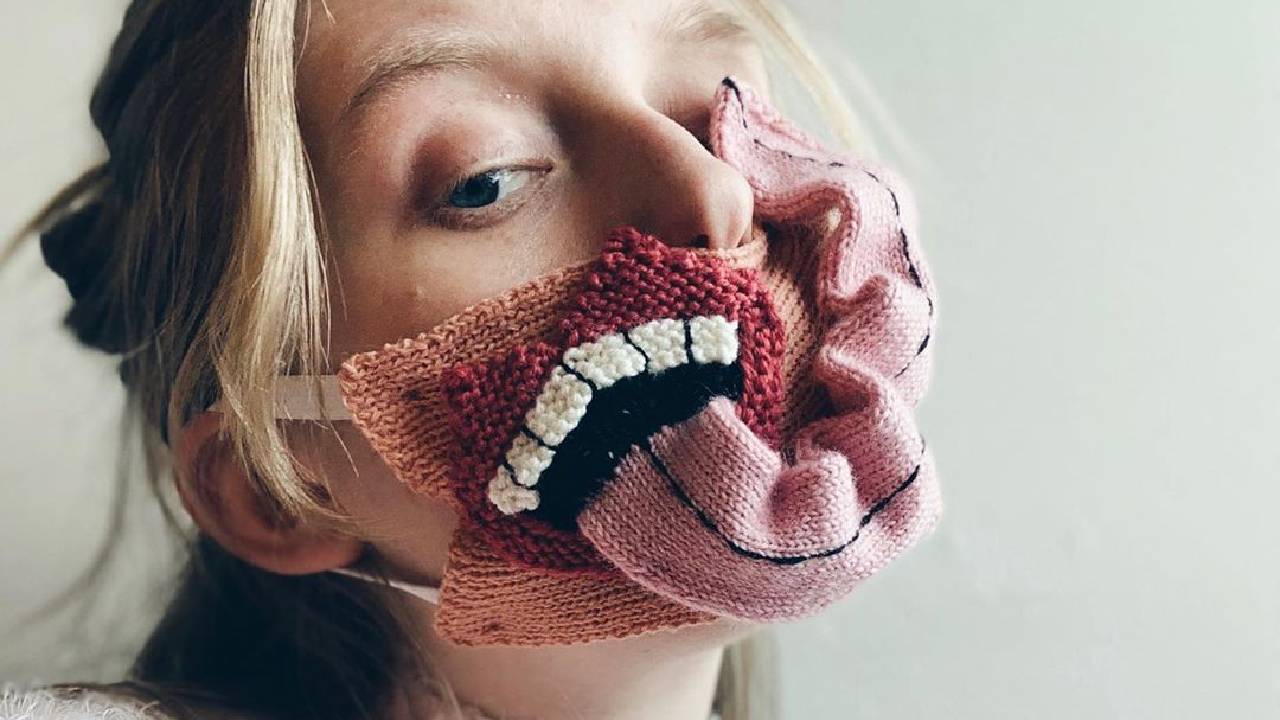 An Icelandic woman has promoted social distancing through a novel, innovative way: knitting.
Knitwear designer Ýrúrarí Jóhannsdóttir has gone viral after sharing her knitted masks and other isolation creations on social media.
The 3D masks – which feature knits of mouths, teeth and jutting tongues – have been described by fans as "grotesque", "trippy" and "freakish".
View this post on Instagram
The 27-year-old designer said she has always been interested in tongues because "they are kind of rude, sticky, and strange".
She extended her work from sweaters to face masks due to the coronavirus pandemic.
"I didn't really make the masks to wear," she told Mashable. "In my mind they are more like wearable sculptures, not made for safety [but] more as a fun approach to the rule of keeping distance."
"If you look scary enough people will stay away!"
Jóhannsdóttir said the masks promoted the idea that "using masks can be fun".
"Everything we put on us can also be fun if we want it to, and bringing smiles to people's faces in times like these is also important," she told Vogue.
View this post on Instagram
View this post on Instagram