"It was a shock": Georgie Parker on how she overcame her life-changing health diagnosis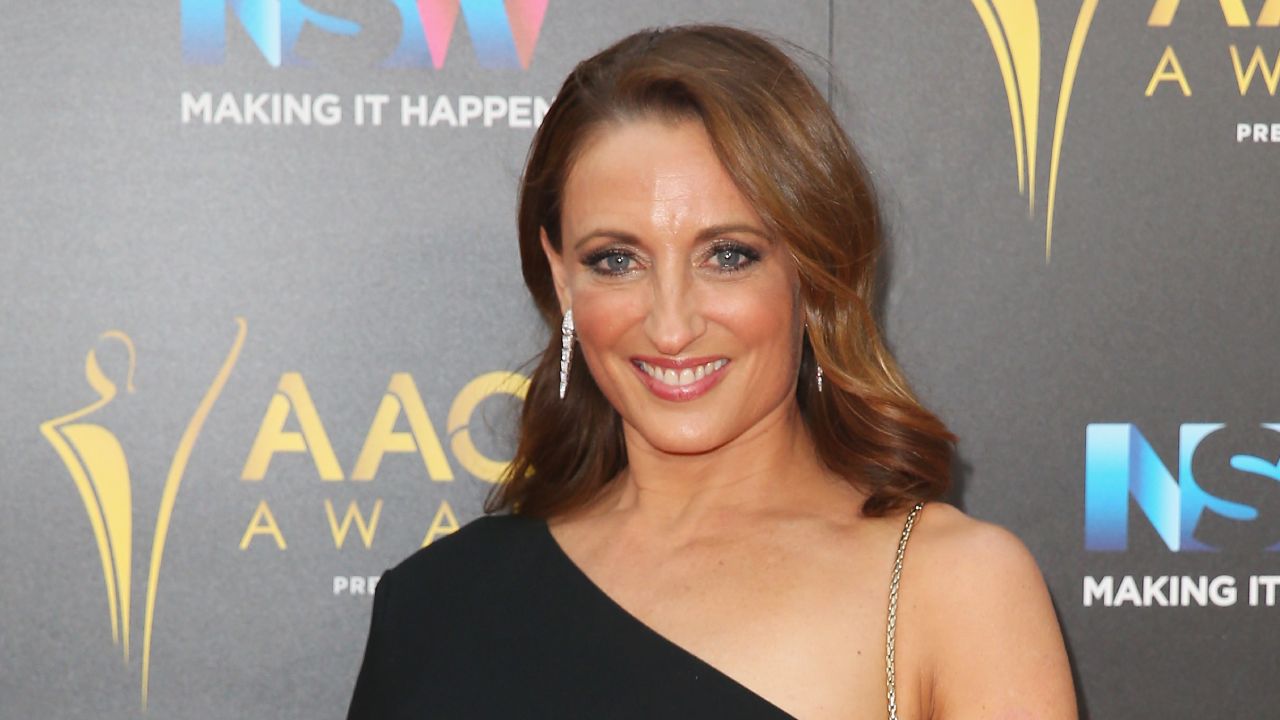 Georgie Parker had spent nine years in ballet training when she received some devastating news.
She was just 13 years old when she was told she had a spinal condition called scoliosis.
"Everyone in the room was very quiet and looking at me when they told me," she recalled in an interview with Good Health & Wellbeing.
"So I realised that it was very important. I was good at ballet and it gave me a lot of physical freedom, so to be told that not only could I not do it, but that I'd need to be put in a brace for years, was a shock."
Although it brought an end to her dancing, Parker made peace with the diagnosis as well as the fibreglass brace that she had to wear on her torso.
"I ended up naming the brace 'Boris' – I thought he deserved a nickname as he was with me all the time – and viewed him as a sort of ally in trying to figure out this obstacle that was scoliosis," the 54-year-old said.
"I embraced the challenge of dealing with scoliosis in my life… that was the way I saw it. Looking back, in some ways, I think I was fortunate to have an experience like that early on."
She also shared her experience of getting her hip replaced last year. She was diagnosed with arthritis at 40 years old, but waited 13 years to take up the procedure.
"The osteoarthritis was actually caused by my scoliosis," she said.
"At that stage, a hip replacement lasted 15 years and after that I would have needed another operation. But you can only have two or three replacements, and then they run out of options.
"So, I waited and waited, and finally had it done last year. By waiting so long, the new generation of replacements last longer, so I'll be 78 or so when I need another one."
Today, the Home and Away star maintains her physical and mental wellbeing by staying active with exercise, such as swimming, yoga and pilates.
View this post on Instagram
"For me, exercise wipes the slate clean. When you finish exercising, you start everything afresh," she said.
"If I have a problem, then I figure out the solution. I think having my diagnosis and being put in a brace at the age of 13 taught me this really early on.
"When you look at problems like this, it becomes clear what you can do and what you can't. If there's nothing you can do about it, then you need to figure out how to live with it, or ride it out. Problems are part of life, so we all just have to deal with them."
In an interview with New Idea last year, the mother-of-one said physical obstacles should not be disheartened. "I would encourage everyone who has some kind of physical impediment not to be conscious of what they can't do, but find out what they can do – and do it! The antidote is staying active. You need to move it, or you lose it. That cliche is true."
Join Over60
Join our community of over 400,000-plus members today and get the latest Over60 news, offers and articles.
Get all the latest Over60 news, offers and articles.