Cameron Daddo reveals the secret that saved his broken marriage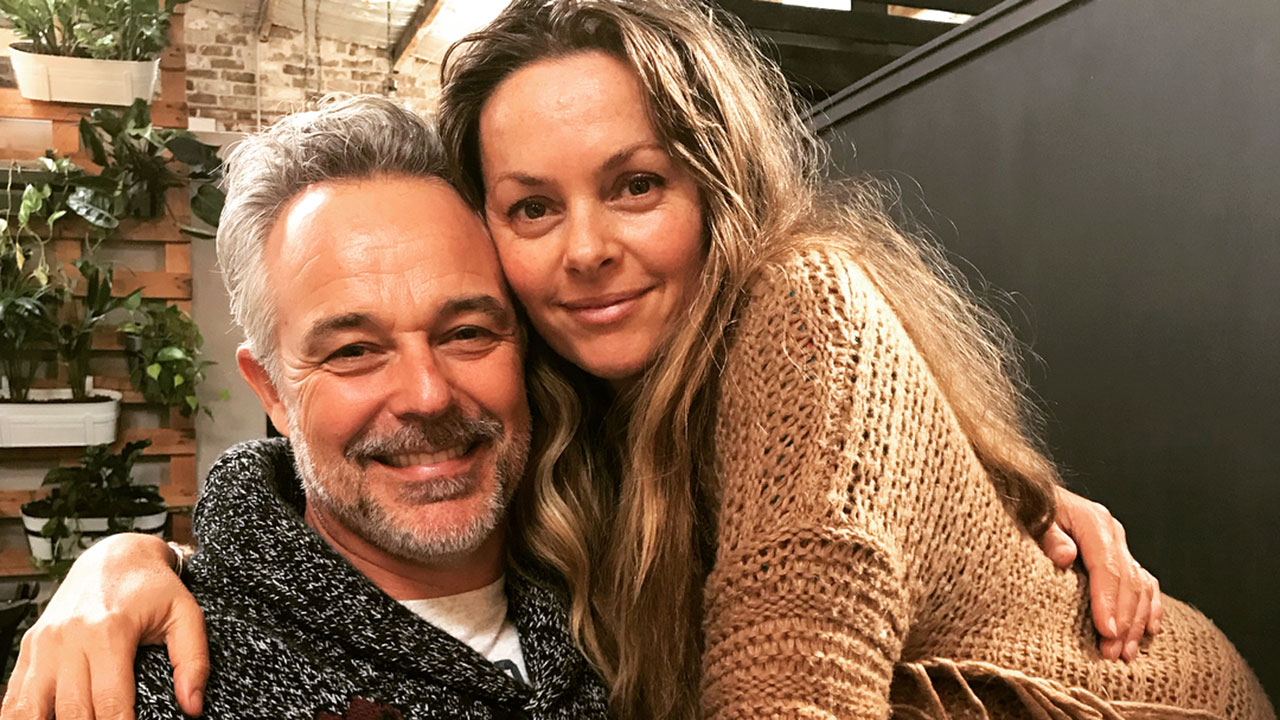 Cameron Daddo and wife Alison Brahe have forever been known as Australia's "golden couple".
The dashing TV presenter and the beautiful model tied the knot in 1991, marking their commitment of a lifetime to one another.
Now, 28 years and three kids later, the pair are revealing all their secrets, the good, the bad and the ugly.
They're parents to daughters Lotus, 23, and Bodhi, 13, and son River, 19, and according to the famous couple, they've dealt with everything life could possibly throw at them.
Last week, the two launched Separate Bathrooms And Other Handy Marriage Tips, a candid podcast on the ins and outs of marriage.
"Anything you can throw at a marriage – we've done it!" Cameron told Woman's Day.
"We've lived in multiple countries, we've had kids, and we've been separated, and we've been bankrupt," Alison said, also revealing that she and her husband have had hours of marriage counselling.
Earlier in the year, Cameron opened up about his unfaithfulness to his wife when he was living in the US in 1994.
"I was the one who left the marriage," said the 54-year-old. And when it came to leaving the past behind, "honesty was the best policy". Though he admits his marriage hasn't been the same since.
Alison says the reasoning behind the podcast was so she could break the false expectations many have before going into a marriage. Her inspiration were the many fans who put the two on a pedestal, labelling their relationship as "couple goals" or saying they wish they could "have what you have".
"You don't get to 28 years of marriage without a hell of a lot of work and struggles – and a fair chunk of pain and tears," said the 49-year-old former model.
"But what you do get is a massive amount of learning – you learn forgiveness and there's an enormous amount of self-growth. We just didn't want anyone thinking that their marriage or relationship sucked in comparison to ours."
And when it comes to romance, Alison and Cameron say that there's no one size fits all.
"Everyone's definition of romance is going to be different," Alison explains, saying that while some may appreciate flowers and chocolates, another may expect something completely different.
When it comes to Cameron, he just wants someone who will listen.
"I find it very sexy – when someone asks you a question and listens, and actually pays attention," he said.
But when it comes to the saving grace that kept their marriage going, Cameron said it was actions that allowed them to move forward.
"I read somewhere that love is a verb," he says. "The feeling of love comes from the action of love and if you're falling out of love, choose the action to love them! That's where the feelings of love start to grow from."
Join Over60
Join our community of over 400,000-plus members today and get the latest Over60 news, offers and articles.
Get all the latest Over60 news, offers and articles.