Britney Spears announces engagement, takes social media break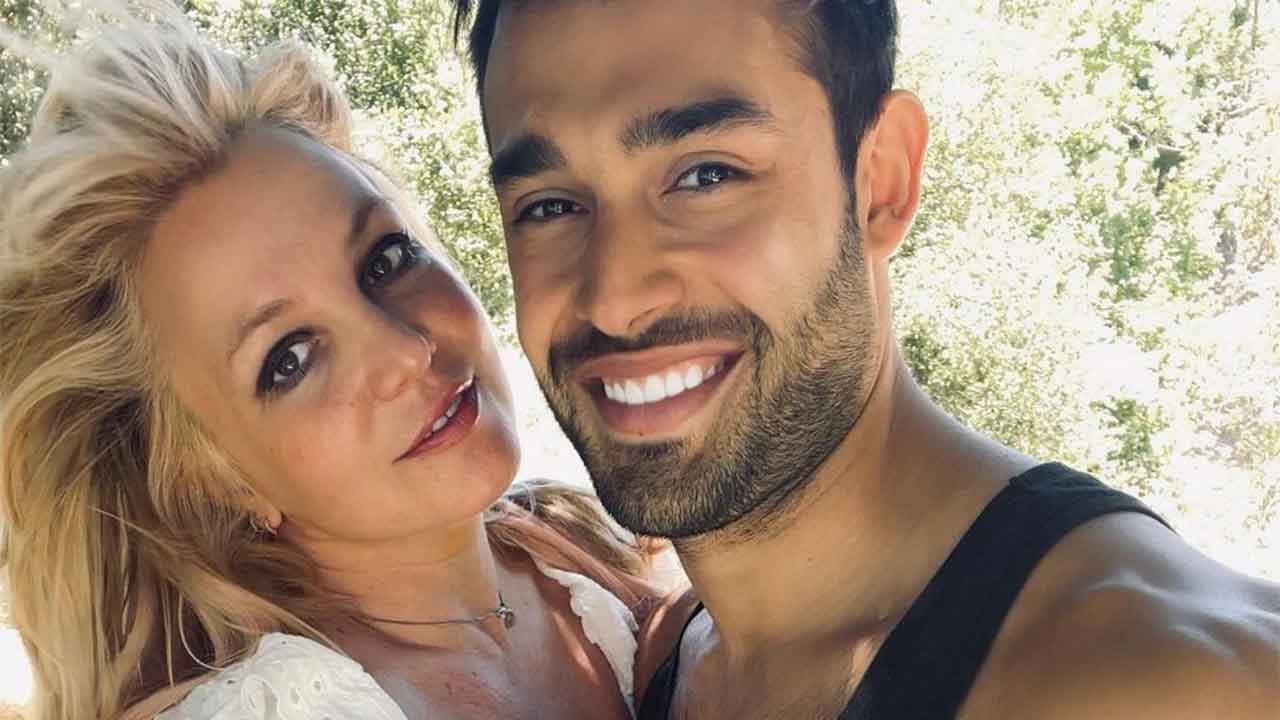 After her long-running legal battle saw her father file to shut down her conservatorship, Spears has more good news: she is engaged.
But, after announcing her engagement to long-term boyfriend, Sam Asghari, on social media last week, the star deleted her Instagram account.
Sparking concern among fans, she reassured them via Twitter that her absence from social media would only be temporary.
"Don't worry folks … just taking a little break from social media to celebrate my engagement," she wrote.
Don't worry folks … just taking a little break from social media to celebrate my engagement 💍😉 !!!! I'll be back soon 💋🌹✨

— Britney Spears (@britneyspears) September 14, 2021
"I'll be back soon".
Asghari, a personal trainer and actor, also shared a snap of the couple following the announcement, with Spears showing off her ring.
View this post on Instagram
The news of her social media hiatus comes after Octavia Spencer apologised for her snarky comment on the pop singer's post announcing the engagement.
"Y'all, a few days ago Sam and Britney announced their engagement and me being me I made a joke," the actress said on Instagram, referencing her comment that Spears should make Asghari "sign a prenup".
"My intention was to make them laugh, not cause pain," she continued. "I've reached out to this lovely couple privately to apologise and now want to restore just a smidge of happiness they were robbed of."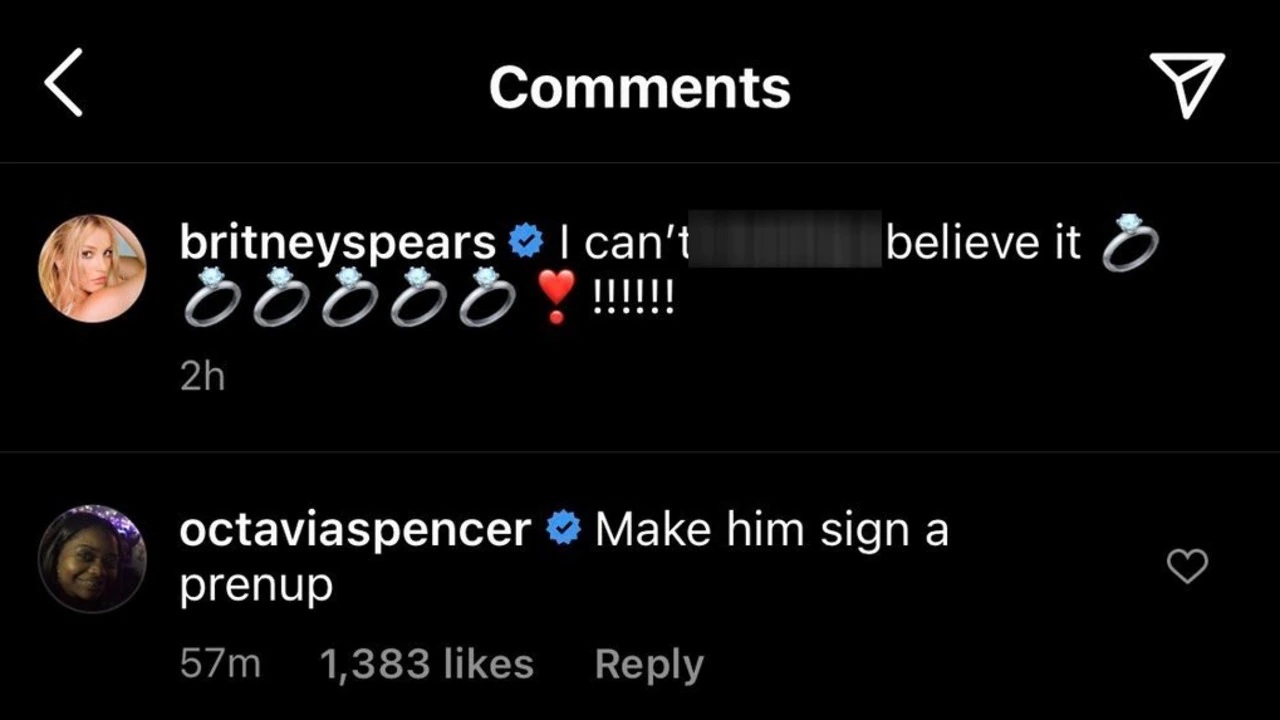 Image: news.com.au
"Britney's fans have seen her through a lot of pain and she's found happiness," Spencer said, referring to Spears' 13-year conservatorship.
"We're thrilled for her. So let's show them them love #nonegativity."
Asghari replied in the comments, sharing that he had no hard feelings towards the actress.
"You are very kind to clarify but I have no hard feelings whatsoever. Jokes and misconceptions come with the territory," he wrote.
Spears has been using her Instagram account to document her daily life and, in recent months, share her perspective on the conservatorship battle.
Her father, Jamie Spears, stepped down as her conservator in August and was replaced by the singer's long-time care manager, Jodi Montgomery.
Mr Spears also filed papers to end the conservatorship, with a court hearing scheduled in a Los Angeles court for September 29.
Image: samasghari