"Failure is the greatest lesson": Johanna Griggs on career, romance and family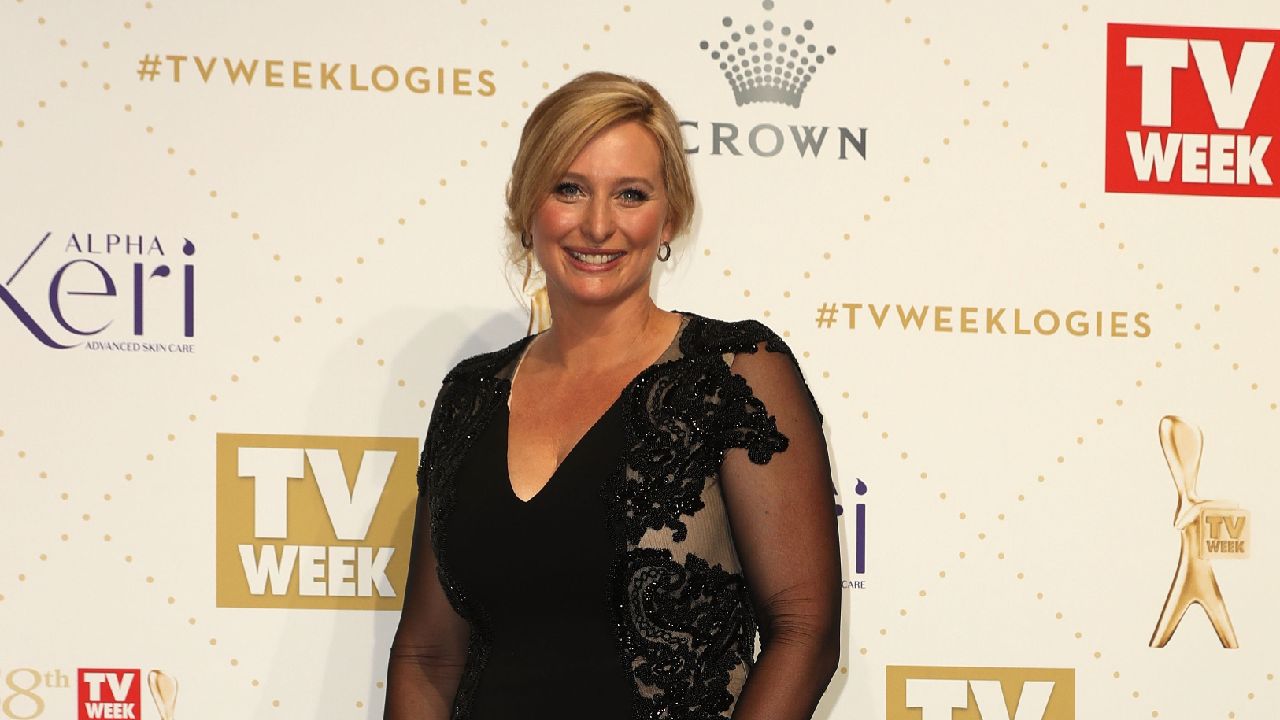 Johanna Griggs has opened up about how she got through all the setbacks in her career and love life, from the hiccups in her swimming days to her 18-month long IVF battle.
In a new interview with The Australian Women's Weekly, the former competitive swimmer revealed the challenges she faced throughout her career as an athlete and a TV presenter.
A year after winning the bronze medal at the 1990 Commonwealth Games, Griggs was hit by chronic fatigue syndrome, which forced her to cut her career short. She returned to the pool at the age of 19 to break the world record in the 50-metre backstroke at the 1993 Australian Swimming Championships. However, the very next day, she announced her retirement.
Following the announcement, she was surprised by the emerging offers from multiple television networks for her to become on-air talent.
"It was so heady and exciting," she said. "And again, I think how lucky I was."
However, Griggs' journey as a broadcaster was not always smooth-sailing, as armchair critics panned her presenting style.
In 1996, the Seven Network fired her via fax just two weeks before she was due to return as a sports newsreader from maternity leave. Back then, she was caring for three-month-old son Jesse and pregnant with Joe.
"Failure is the greatest lesson in the world," she said. "The greatest opportunities in my life, the greatest lessons I've learnt and the greatest pivot points where you totally change direction have come from my failures. And that's not a bad thing."
Griggs also saw the bright side from her short-lived marriage with Australian actor Gary Sweet, whom she wed in 1995 and split from two years later.
"When a marriage ends, you feel you're such a failure in that aspect, but at the same time it really uncomplicated our lives," she said.
"I loved my years as a single mum. There are situations where people go between parents – we really didn't have to do that. So you're the decision maker, they're your little buddies. And I had a lot of support around me."
Years later, Griggs was introduced to her younger brother's friend, Todd Huggins, whom she became quickly close to. She said Huggins would make visits to her sons Jesse and Joe, even when she was out of town for work.
"He would turn up every day and either kick a footie, do their homework with them or hang with them and watch TV," admits Griggs.
"That was such a monumental thing to do. He's never tried to be the boys' dad because they have a dad but he is 100 per cent a person who influences them, who they still go to."
Griggs and Huggins finally tied the knot in 2006. The couple then began trying for children through IVF, but after two rounds of unsuccessful attempts they received the devastating news – they are part of a small percentage of people that the procedure would not be able to help.
Griggs recalled her husband telling her, "I think it's the universe telling us just to stop. It's not going to happen for us."
However, the 45-year-old received another chance at expanding her family unit when her son Joe welcomed his first child Jax with his then-partner Katie Buttel in 2018.
"That baby is the happiest, most chilled, extraordinary little boy," said Griggs.
"Joe and Katie are doing a fabulous job of co-parenting. Both families, right from the go, said, 'He's going to be loved in any direction he looks in' – and he really is."
Join Over60
Join our community of over 400,000-plus members today and get the latest Over60 news, offers and articles.
Get all the latest Over60 news, offers and articles.