These pet food brands have possibly been linked to heart disease in dogs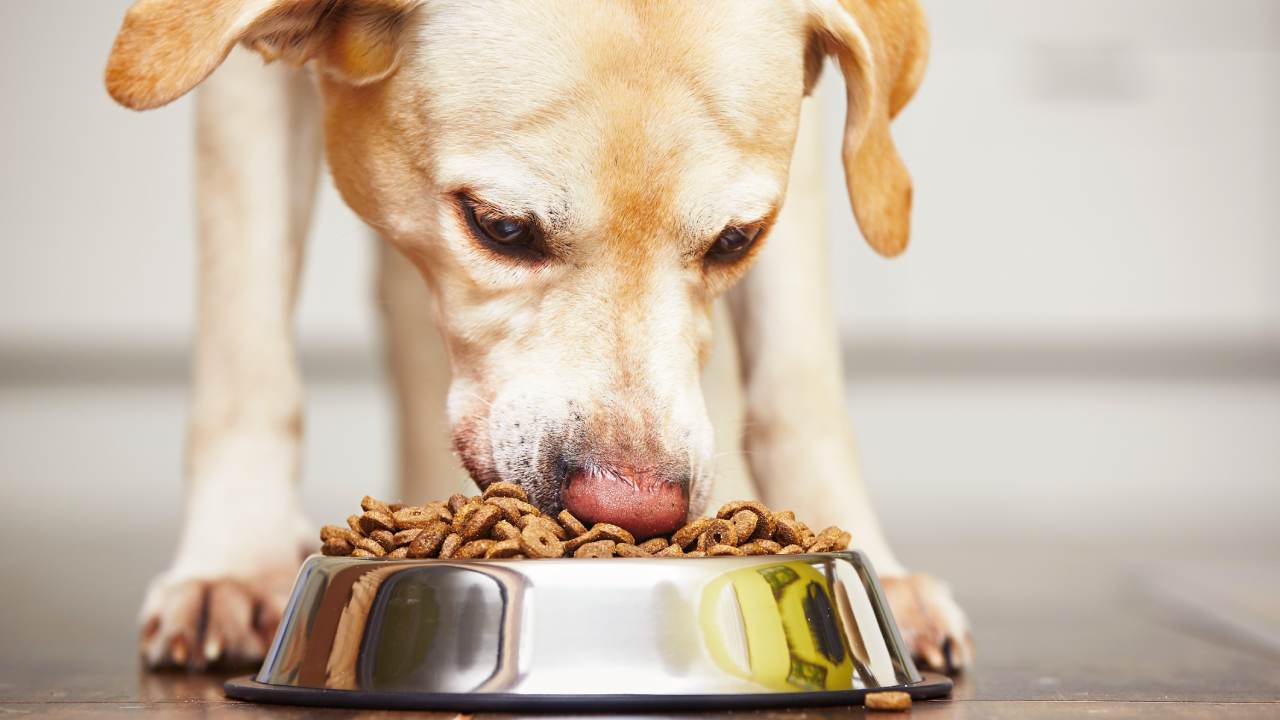 Pet food that has been marketed in Australia as healthy for dogs have possibly been linked to several cases of canine heart failure.
Sixteen brands were linked by the United States' Food and Drug Administration to cases of canine dilated cardiomyopathy (DCM), which is a condition that leads to heart failure.
Three brands, Earthborn Holistic, Orijen and Nutro were found in Australia and can be purchased through outlines including My Pet Warehouse and Pet Circle. This is according to 7 News.
The FDA found that the problem brands were commonly labelled as grain-free and contained a high proportion of peas, lentils and other legumes as well as potatoes.
More than 500 cases of DCM have been reported to the FDA since the beginning of 2018, which prompted the organisation to issue a warning to pet owners.
Over 90 per cent of products linked with cases of DCM were grain-free and 93 per cent of products had peas and/or lentils.
Symptoms of DCM include decreased energy, coughing, difficulty breathing and episodes of collapse.
The FDA urged pet owners to take their animal to a vet immediately if they suspect their dog is showing any symptoms.
Champion Petfoods, makers of Orijen, have released a statement in regards to the matter.
"On June 27, 2019, the FDA released an update saying that it is "continuing to investigate and gather more information in an effort to identify whether there is a specific dietary link to development of DCM." More specifically, its update provides no causative scientific link between DCM and our products, ingredients or grain-free diets as a whole.
"Our hearts go out to every pet and Pet Lover who have been impacted by DCM. We take this very seriously and will continue to work internally and with other industry leaders on research into the cause of DCM in order to help Pet Lovers understand the facts. Our own research, and the millions of pets who have thrived by eating our food over 25 years, have shown that Champion pet foods are safe.
"DCM is a serious but rare condition. Of the 77 million dogs in the U.S., 0.5% to 1% have DCM, and of those dogs with DCM, fewer than 0.1% are speculated to have DCM related to diet, although that is not scientifically proven. In the recipes Champion makes, we emphasize fresh and raw meat with total animal-derived ingredients ranging from 60 to 85 percent of the finished product. Legumes are not a significant feature in Champion's recipes, and never have been.
"Champion's mission is to provide high quality foods that are Biologically Appropriate and enhance the long-term health and well-being of cats and dogs and we carry out state-of-the-art nutritional research to ensure that our products remain that way. As Pet Lovers ourselves, everyone at Champion will continue our unwavering commitment to maintaining the highest standards for ingredients and food safety."
Join Over60
Join our community of over 400,000-plus members today and get the latest Over60 news, offers and articles.
Get all the latest Over60 news, offers and articles.