Outrage over definitive chocolate bar power rankings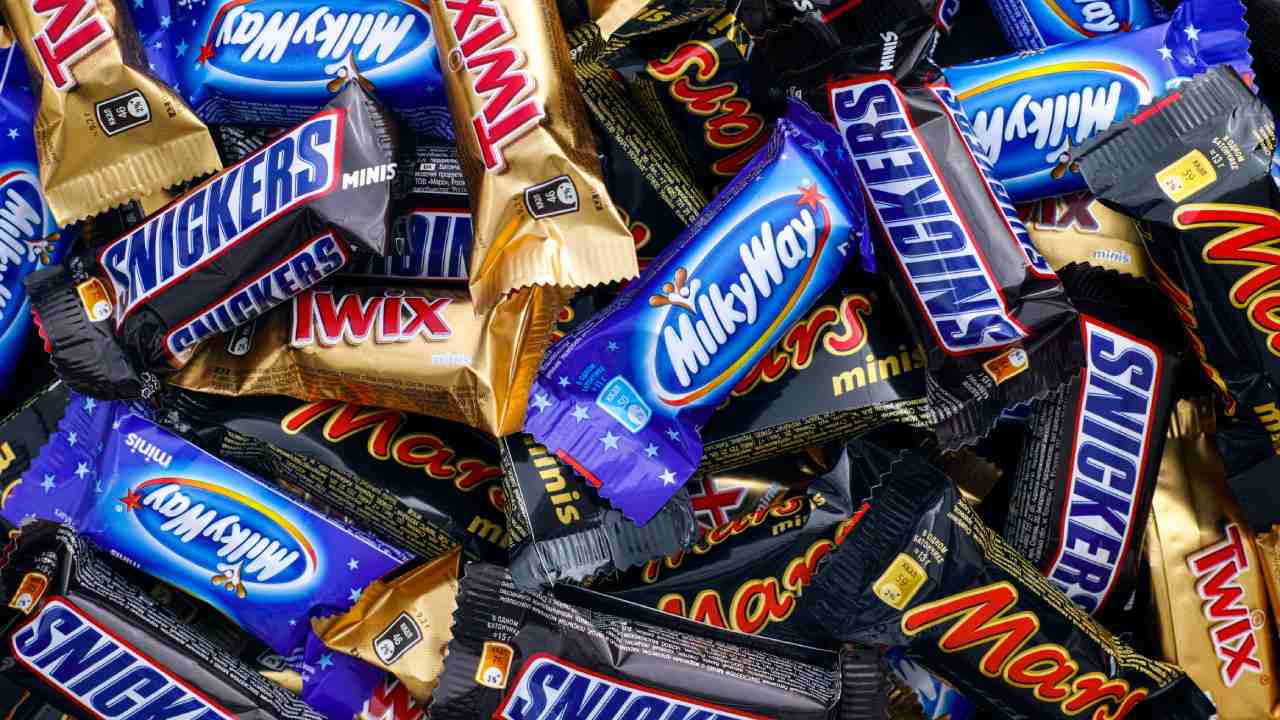 An Aussie father has managed to anger chocolate fans across the nation after posting a photo on social media showing what he believes to be the ideal ranking around chocolates.
Bruno Bouchet, whose a Sydney-based managing director and a former Kyle & Jackie O radio show producer included 16 bars in his list.
"The 100 per cent correct chocolate bar power rankings," he wrote.
"Don't bother commenting, this isn't up for discussion."
There are five tiers which total to 16 chocolate bars in the list.
He chose Picnic, Turkish Delight and Chomp as his "God tier", followed by Snickers, Twix and Curly Wurly in the "Royalty tier".
In the hilariously named "Adam Sandler Tier" or the "(take it or leave it tier) was the KitKat, Crunchie and the Mars bar.
In the next tier, known as the "pleb tier" included the Twirl, the Time Out and the Aero peppermint chocolate bar.
Finally, in the "would rather eat a bucket of cat vomit tier" included the Violet Crumble, the Milky Way, the Chokito and the Bounty.
Many are angered by Bouchet's rankings, as they were annoyed that he didn't include Cadbury Daily Milk or the Caramello bar as well as excluding the Cherry Ripe and the Flake.
Fans weren't impressed by the Turkish Delight's strong ranking at the top of the list.
"All of the great work you've done with the mighty Picnic has been soiled by that disgusting mess next to it, which I refuse to name," one commenter wrote.
"What have you done????????? Kit kats are god tier. Turkish delights go on the bottom. Have you ever noticed that out of a box of favourites that they get left behind?" points out one user.
Even Todd McKenney got on board with the banter, saying he was "too angry" for a response.
"#violetcrumble was robbed! Who gives a rats arse about Turkish Delight? I'm so furious right now. Please don't reply - too angry," the star wrote.
Bouchet spoke to Nine Honey about the divisive chocolate bar rankings.
"Yesterday afternoon I was driving back from a few meetings and just knew that Australia had to be told the chocolate bar rankings by an expert that knows exactly what they're talking about," he said.
"During my 4-years of university I lived on nothing but black coffee and chocolate bars, so there's no higher authority in the country than me — that's just a fact."
The public outrage was surprising to Bouchet.
"So far I've had hundreds of comments, but none that have presented a valid point on why my rankings are flawed," he said.
"I was a little surprised at the public response, I didn't realise people were so protective of their favourite chocolate bars. Some people hit back at me as if I were insulting a beloved family member, it's really quite amusing."
Join Over60
Join our community of over 400,000-plus members today and get the latest Over60 news, offers and articles.
Get all the latest Over60 news, offers and articles.