5 great benefits you get just by turning 60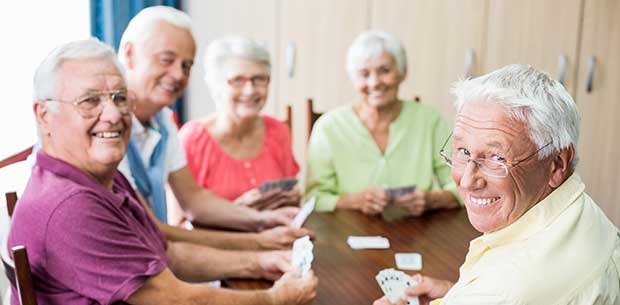 Gone are the days where the passing of the years was associated with a sense of doom and gloom. There's never been a better time to be older (and wiser), and reaching 60 means you're entitled to a plethora of benefits and offers. Here are five of the sweetest perks of turning 60.
1. Seniors Card
While the rules vary from state to state, generally if you're over the age of 60 and working less than 20 hours per week you can apply for a government Seniors Card, which entitles you to a range of exciting offers. For a taste of some of the incredible discounts available check out our lists of surprising senior's card discounts.
2. Living in a retirement village
Once you're past the age of 55 you're entitled to set up shop in a retirement village. Forget about nursing home of yesteryear, today's retirement villages are lifestyle-driven, with classes, gatherings and ample opportunities to mix and mingle with likeminded seniors.
3. Exclusive clubs and communities
Now you're 60 you should have more time to spend exploring your interests, so why not take the time to join a targeted club or community? Over60 Community Catch-Ups is a great resource to put you in contact with likeminded seniors in your area.
4. Accessing your superannuation
Once you've reached the preservation age and retired you can finally access your superannuation. If you're looking to leave work immediately, you can receive part of it under transition to retirement rules. For more information, click here.
5. Joining Over60
While strictly speaking you don't have to be 60 to join, turning the big 6-0 is the perfect opportunity to join one of the fastest-growing communities of seniors in Australia. We've got offers, exclusive products and articles on the issues that matter most to seniors in this country. If you haven't joined yet, you're missing out!
Join Over60
Join our community of over 400,000-plus members today and get the latest Over60 news, offers and articles.
Get all the latest Over60 news, offers and articles.