Do you do this in a drive-thru? The $500 road rule confusing Aussies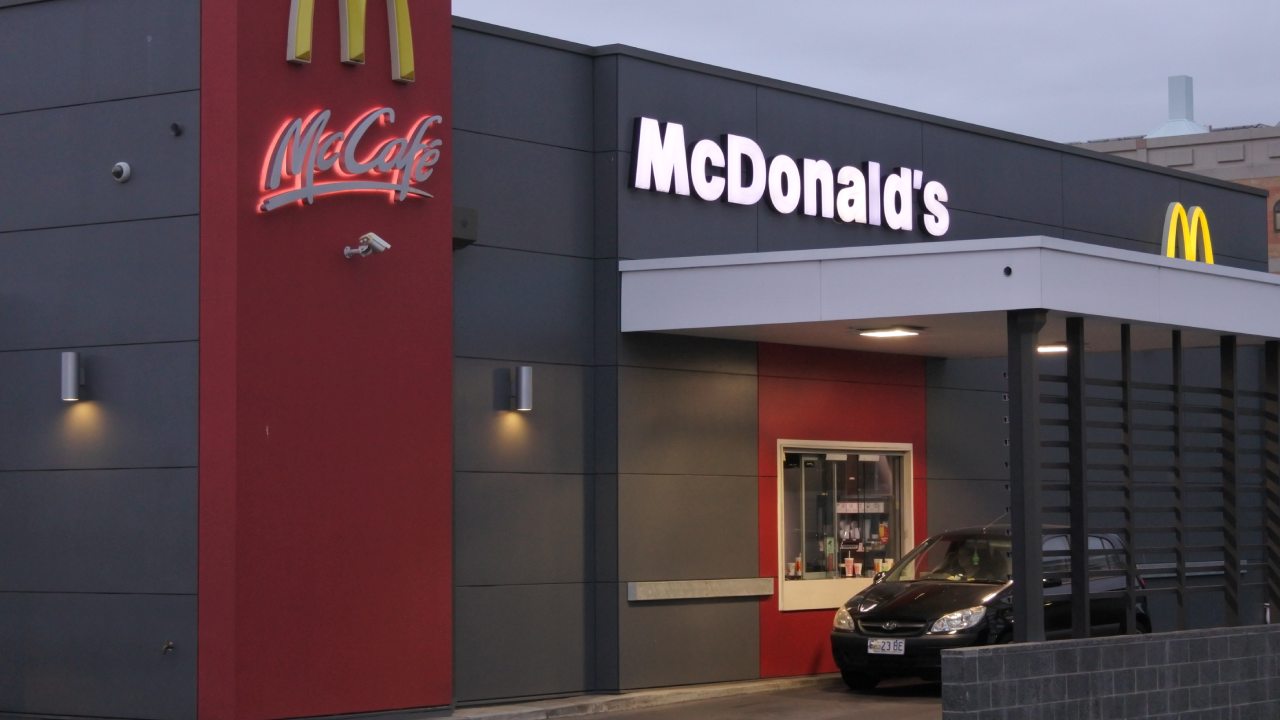 A new Facebook post by the Victoria Police has confused and stunned motorists who have definitely used this way to grab their coffee, meals and snacks at a drive thru of fast-food restaurant chains.
Police asked social media users last Friday to vote in a poll that read:
"When using a fast-food outlet's drive-through service, can I use my phone to pay?"
51,000 people voted and a whopping 65 per cent said that yes, you can use your phone to pay.
Those who voted yes were quickly shown the door as the police gave the right answer to the question.
"If you intend to use your mobile phone to pay at the drive-thru window, apply the hand brake, switch the engine off and then access your mobile phone," Victoria Police wrote.
"In doing so, you are not considered driving."
Victoria Police told news.com.au that officers were encouraged to use "discretion and common sense in their everyday duties".
Naturally, people were not impressed with the road rules.
"That is bloody ridiculous," one person commented. "Does that mean I can pull on the hand brake, turn off the car at traffic lights and use my phone? I am hoping this is a joke."
One added: "You can't seriously argue that using a mobile phone to pay for the food is too dangerous, but leaning out of the car window (often with both hands) to collect your food, drinks, whatever, is fine."
Others were quick to point out that it's sad that others didn't know the road rules at all.
"A drive-through is not private property, all road rules apply while using a drive-through. How can people not understand this?" one person asked.
If you're thinking that these rules don't apply to you because you're not in Victoria, that's not the case. This road rule is enforced around the country.
A Transport NSW spokesperson said to news.com.au that the mobile phone rules apply to drivers on all roads and road-related areas.
"A road-related area is an area that is open to or used by the public for driving, riding or parking vehicles and therefore includes drive-throughs," the spokesperson said.
The police from NSW, ACT, Northern Territory and South Australia also confirmed it was an offence to have a mobile phone in your hand while sitting in a running car at a drive-thru.
Here are the road penalties for everyone caught using their mobile phone to pay through a drive-thru. The fines are definitely steeper in some states than others.
Victoria: $484 fine and four demerit points
NSW: $344 fine and five demerit points
Tasmania: $336 and three demerit points
South Australia: $534 and three demerit points
Queensland: $400 fine and three demerit points
Western Australia: $400 fine and three demerit points
Northern Territory: $500 and three demerit points
ACT: $470 and three demerit points
Join Over60
Join our community of over 400,000-plus members today and get the latest Over60 news, offers and articles.
Get all the latest Over60 news, offers and articles.