"They're still going overseas and buying leather couches": Kochie and Sam hit out at millennials on home ownership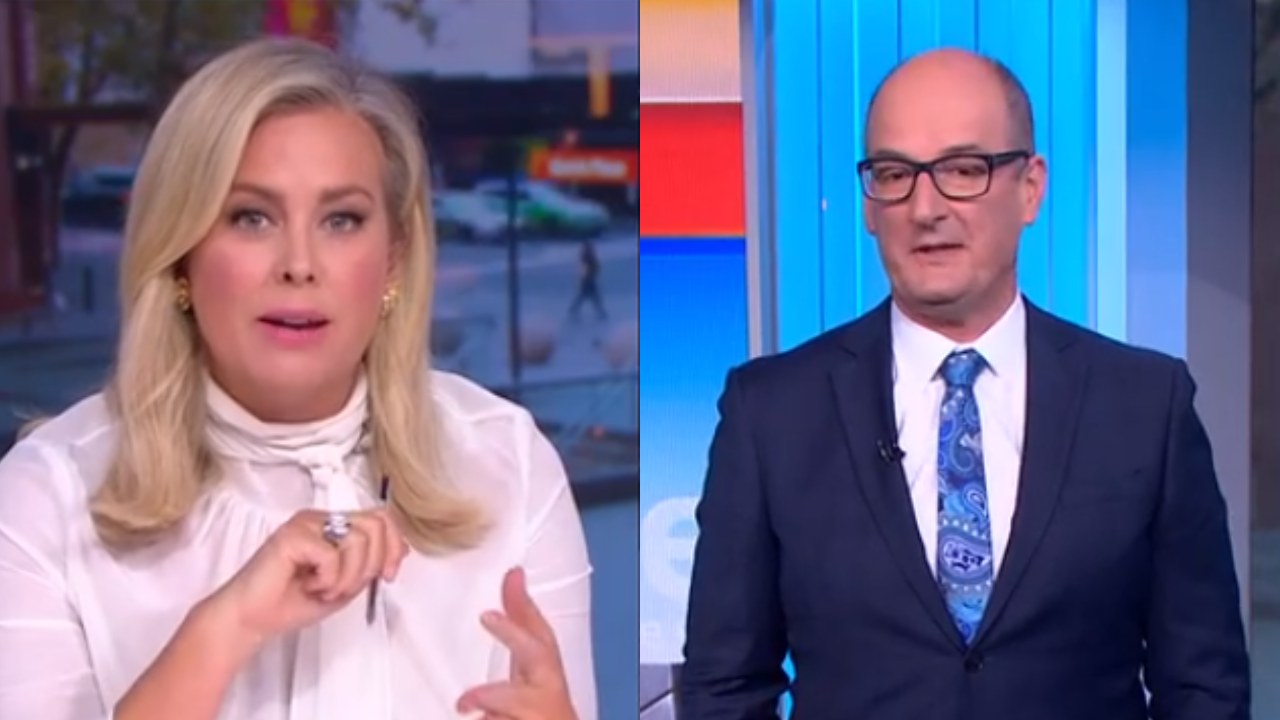 David Koch and Samantha Armytage have taken a dig at millennials, suggesting they do not need any help to buy their own houses.
The two presenters hit out at young people during a discussion about whether it is harder to buy a first house now than in the past on Sunrise Tuesday morning.
In the segment, where the hosts talked with social commentator Jane Caro and Seven broadcaster Ben Davis, Armytage questioned whether the Coalition's first homebuyer relief policy is necessary.
"I'm not sure about this assumption that all 20-year-olds need their own houses," said Armytage. "I didn't own a house at 20. You're kind of meant to be a little bit broke at 20 if you're at uni or you're working your first job."
Caro explained that growing HECS debts and high rents make it "much more expensive now to be a young person". She said, "It takes 10 years to save [for a house deposit] whereas it took our generation six years."
Koch responded, "They're still going overseas and buying leather couches."
Armytage agreed, saying, "When I was 20 to 24, I was broke and paying off a HECS debt and paying rent … I paid my student debt, and it took me to my 30s."
She added, "It worries me when I agree with Kochie."
According to the morning show, 43 per cent of Aussies aged 20 to 24 and 17 per cent of those aged 25 to 29 are still living at their parents' home.
"It's no surprise that some people are voting for first homebuyer relief, part of the Coalition policy," said Davis. "It is harder to get ahead, whether you're in your 20s or 30s or even 40s."
Ahead of the federal election on Saturday, the Coalition and Labor have promised to help out 10,000 first home buyers by guaranteeing a 15 per cent loan deposit from the government, making it easier for prospective buyers to reach the usual minimum of 20 per cent deposit.
In the Liberal campaign launch on Sunday, Prime Minister Scott Morrison said the program is not "free money" and that "they would still do all the normal checks on the borrowers to make sure they can meet their repayments".
Morrison told Channel Nine, "What I know is it will help first-home buyers into the market. Having to get only as little as a 5 per cent deposit rather than 20 per cent deposit, particularly for low- and middle-income earners, is a great assistance.
"What it does is makes it that bit easier, ensures they can get into the market and once they do that they're off and away."
Some commentators said the scheme would be ease the financial burden for many first-home buyers, while others were more wary that debt would grow due to bigger interest payments over time.
Join Over60
Join our community of over 400,000-plus members today and get the latest Over60 news, offers and articles.
Get all the latest Over60 news, offers and articles.