Reg Grundy "love child" joins fight for $880 million inheritance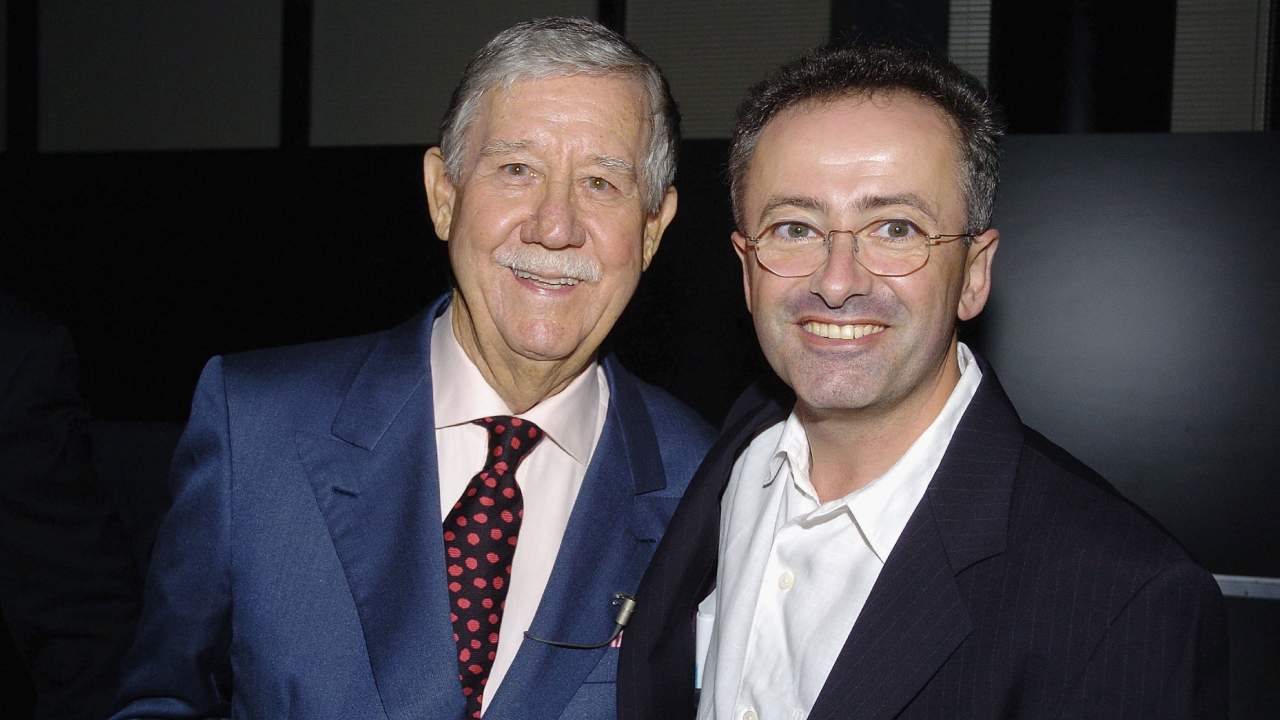 The late Reg Grundy, who made his fortune off TV hits such as Wheel of Fortune and The Price is Right, has had his children fight over his fortune, which is worth more than $800 million.
Now, a man claiming to be Reg's long-lost son has joined the court battle alongside Reg's estranged daughter, Viola La Valette, for a piece of the fortune.
Until the announcement of the son, it was believed that Reg only had one child with his first wife, but the new plaintiff in the case has turned that theory on its head.
Simon Thomas Russel, the son, has gone through the process to search for a biological sample belonging to Reg to prove that he is his son.
Russel's barrister Nicolas Kirby told Justice Geoff Lindsay about the process, according to The Daily Telegraph.
"We have located such a sample and it is in the possession of (pathology company) Douglass Hanly Moir," Mr Kirby said.
"My client has undergone a similar sampling process to provide his DNA and it's now at an accredited DNA lab run by Douglass Hanly Moir."
Kirby then told the Justice that in order to complete the testing, they need an affidavit from the executor of Reg's estate, which is his second wife Carolyn Joy Chambers-Grundy.
"The lab is currently withholding the results until it receives the original affidavit from Ms Chambers-Grundy," Mr Kirby said.
Kirby explained that they would have the results within a week after the affidavit was received.
Reg's estranged daughter La Valette is seeking out a 23-year-old letter sent to her from her father which outlined how much she was going to receive.
Her barrister Michael Meek SC told the court that they had asked Ms Chambers-Grundy's lawyers for the letter, but they said it didn't exist.
Meek explained that they are trying to seek copies or drafts of the letter to prove its existence.
La Valette began this battle in 2017 when Reg's second wife was made beneficiary of the massive estate.
However, La Valette did not speak to her father for 22 years and is seeking tens of millions on top of the $250,000 she receives annually.
Reg was responsible for creating a variety of shows, which include Sons and Daughters, Neighbours, Wheel of Fortune, The Price is Right and The Young Doctors.
Join Over60
Join our community of over 400,000-plus members today and get the latest Over60 news, offers and articles.
Get all the latest Over60 news, offers and articles.