Joan Collins shuts down Piers Morgan over Meghan Markle question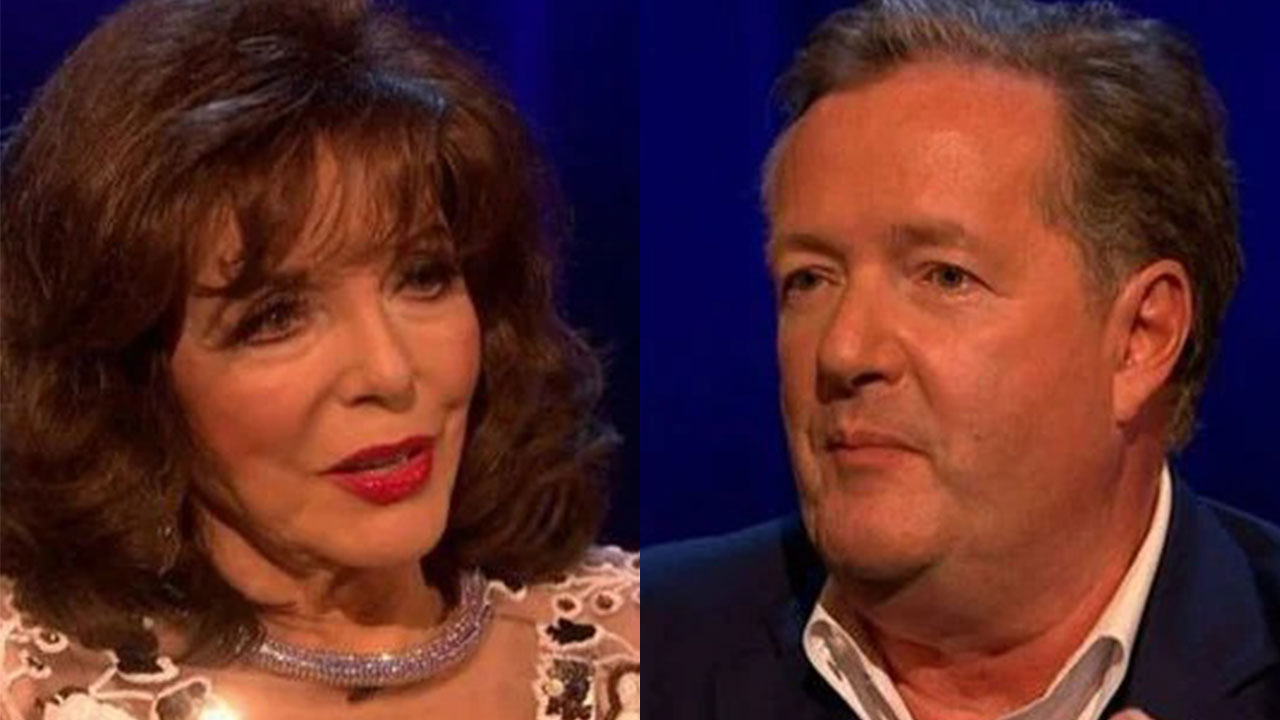 In a new interview with Piers Morgan, Dame Joan Collins stayed tight-lipped when asked about Meghan Markle and Prince Harry on Morgan's ITV series "Life Stories".
"What do you make of what's going on with the British royal family now, with Meghan, Harry, the feud, with [Prince] William, [Prince] Charles?" Morgan asked.
The Dynasty star - who was made a dame in 2014 by the Queen - wasn't interested in sharing her opinion on the reported feud between Harry, his brother, and their father.
"My lips are sealed on that subject," she said.
"I just don't want to go on national TV and say what I think about Meghan and Harry, because look what happened to you."
Morgan seemed to appreciate her response and said: "Exactly - thank you."
The former morning show host's repeated criticism of Markle following the Sussexes' interview with Oprah Winfrey saw him walk off the set and quit Good Morning Britain in April.
Earlier this month, he accused the Duchess of Sussex of telling "downright lies" and called her "Princess Pinocchio" over the weekend.
Image: news.com.au