Placido Domingo's daughter-in-law reveals Scientology secrets: The celebrities exposed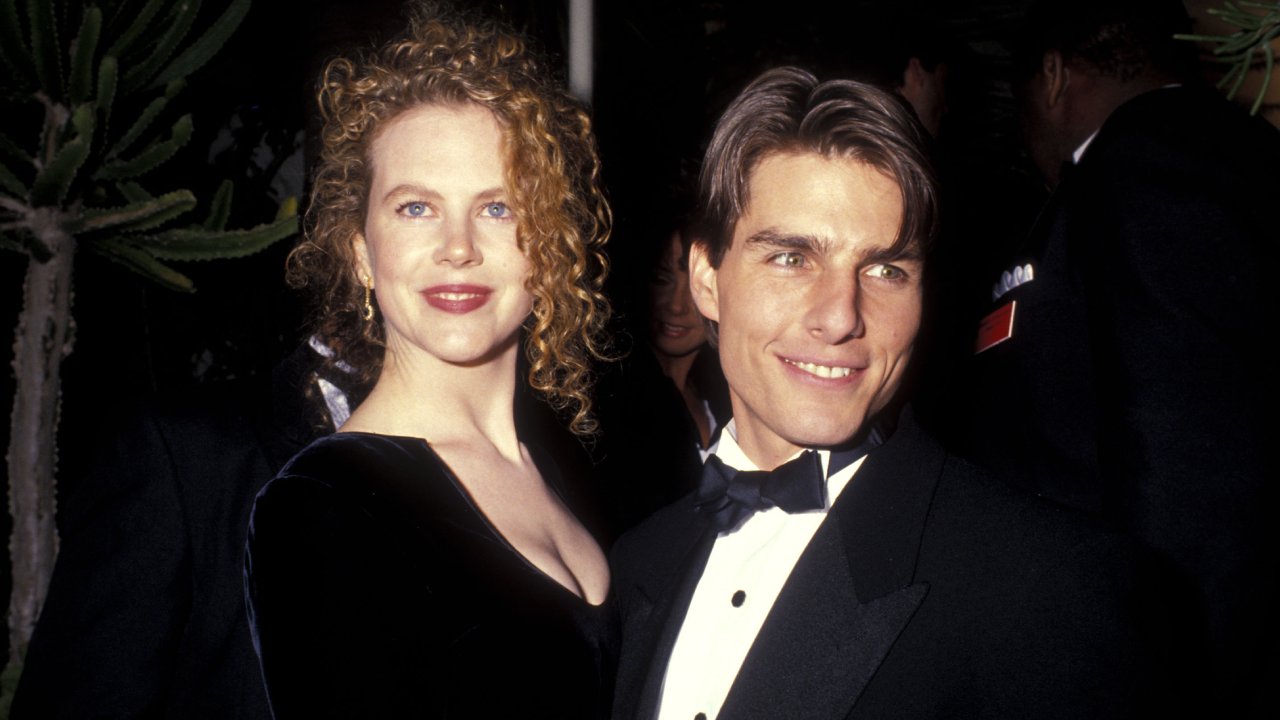 A former Scientology member has toldDailyMailTVabout what went on behind the closed doors of the church.
Sam Domingo, 51, isthe daughter-in-law of one of theworld'smostfamous opera singers, Plácido Domingo, and was in the Church of Scientology for 22 years. During this time, she had unrivalled access to the group's celebrities, which included Tom Cruise, John Travolta and Jada Pinkett Smith.
Sam is now out of the church, along with her three daughters and her ex-husband, but wants to share her story as a warning of what harm Scientology can do, even to the most powerful members of the group.
Tom Cruise
Sam spoke about her story and what Scientology is doing to Tom Cruise's daughter Isabella, 26, who is being used as Scientology's "poster girl".
"Isabella's being used for PR, she's Tom Cruise's kid, it's not fair what they're doing to her and Connor. They have no choice but to be the poster kids of Scientology now."
Sam also said that things changed after the divorce between Tom Cruise and Nicole Kidman, when the children were moved to an isolated "boot camp" experience away from the other children. They were led to believe that their mother should be ex-communicated and regarded as a "suppressive person".
"I know what techniques they used... I know what the second-in-command at the time Marty Rathbun did, he was so tough on them, the Cruise kids had no choice. After the divorce, they were indoctrinated into Scientology and very much isolated."
Sam explained that if you're a part of the Cruise family, you can't be anti-Scientology.
"They were in it 100 per cent, there was no wavering.
"You can't be anti-Scientology if you're part of Tom's family, you will be disconnected – look at his daughter Suri."
John Travolta
After the tragic passing of Travolta's sonJett, 16, the family was left in agony. Sam explained that Travolta tried summoning his son from the dead by commanding Jett's Scientology spirit, known as a "Thetan", back into his body.
"Scientologists believe the spirit Thetan doesn't pick up a body until birth. If you lose a baby before it's born, then it's just an empty shell, nothing to worry about," Sam said.
"It's the same with death. To them once your body is of no use, your Thetan can just go out and pick up a new body and carry on right where you left off.
"John Travolta did a 'Bring Back To Life'assist while Jett was in the ambulance, it's where you order the Thetan to get back into the body, saying: 'I command you to get into the body now.'This is meant to raise them back to life."
Sam then elaborated on the theology behind the "Thetan".
"When Jett died, [wife]Kelly [Preston]was camped out at the Church HQ in Clearwater, in a hotel room, day and night, with private security, getting auditing.
"When you lose a child in Scientology, you believe that the spirit – Thetan – has left that physical body and will find another one.
"In the case of Kelly, she got pregnant while she was being audited several months later and Ben was born just over a year and a half after Jett's death. She will believe the Thetan of Jett is in Ben."
Jada Pinkett Smith
Sam says that actor Will Smith's wifePinkett Smith was definitely into Scientology as she was a recruiter and was paid commission to bring in other celebrities.
'When I moved to LA from Clearwater, I was just hanging out with celebs and their kids at the Celebrity Centre, most of them went to the Scientology school, Delphi LA," Sam said.
"Jada would always be around. There was a Sunday buffet where you can invite your friends and they brought in Daphne Wayans, her then-husband Keenan and their five kids.
"Daphne told me that Jada had introduced them to Scientology, Daphne was really excited telling me all this, but that's what Jada did – she was charged with getting people into Scientology and I'm sure she'd be getting commission for it."
Sam also says that there's no point in Pinkett Smith trying to deny her involvement in the Church.
"We all knew both of them [Will and Jada]were Scientologists though. There was never any doubt amongst internal staff.
"They deny they've ever been in it – they lie. She was a recruiter."
Join Over60
Join our community of over 400,000-plus members today and get the latest Over60 news, offers and articles.
Get all the latest Over60 news, offers and articles.