Witnesses divided in conflict after flight attendant brawl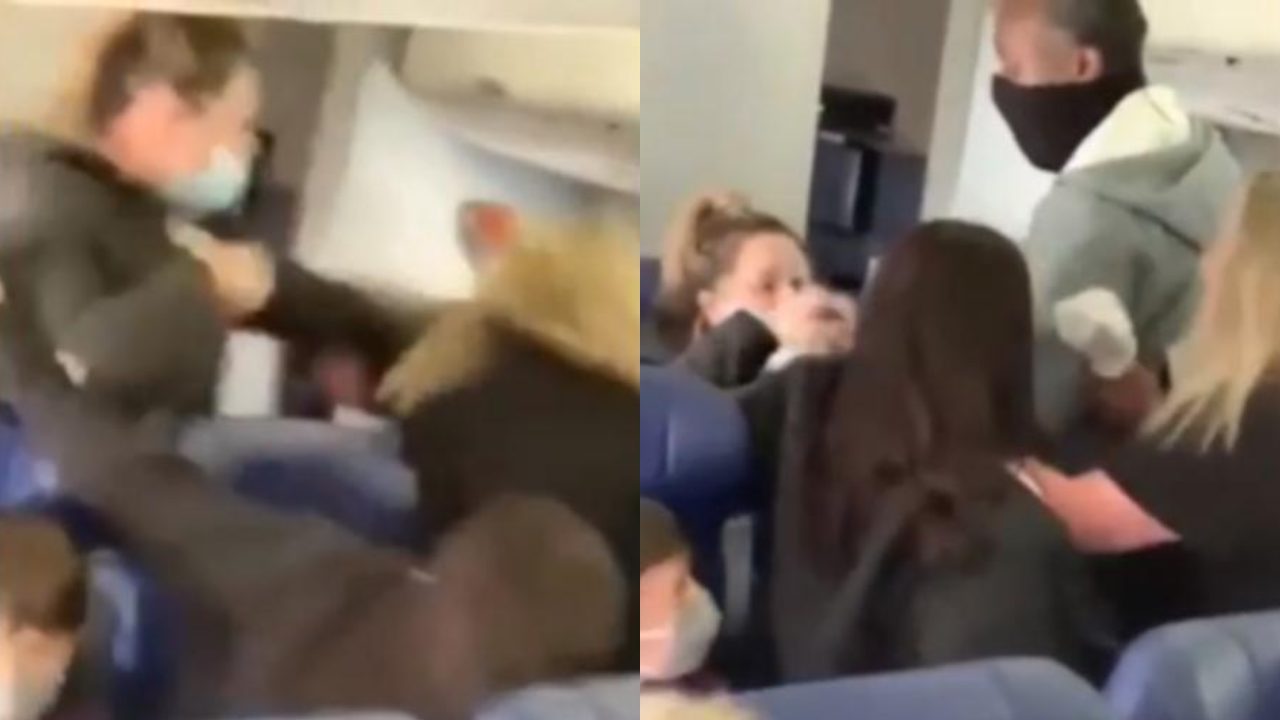 A brawl mid-flight left a flight attendant missing two teeth and a passenger in jail, but those who witnessed it said that the situation could've been handled with more tact.
The fight, which occurred on a Southwest Airlines flight from Sacramento to San Diego, was over a passenger refusing to wear a face mask over their entire faces.
Passenger Michelle Manner filmed the incident and spoke to NBC News about it.
"They ended up in a screaming match," Manner said.
"It ended with the flight attendant saying that she was going to call the captain."
"The gal who punched the flight attendant had asked, had said, 'Get off me,' 'get your hands off me,' 'quit leaning on me,'" Manner said.
"The passenger was incorrect by hitting her, but she was also in my opinion, provoked," Manner said.
"She had made like three requests for her to back up and she didn't."
Footage of the fight emerged after the passenger, Vyvianna Quinonez, was jailed.
She is seen jumping from her seat and attacking the attendant and is facing a felony count of assault inflicting great bodily harm.
Photo credits: 7NEWS