The Austrian bakery being run by grandmas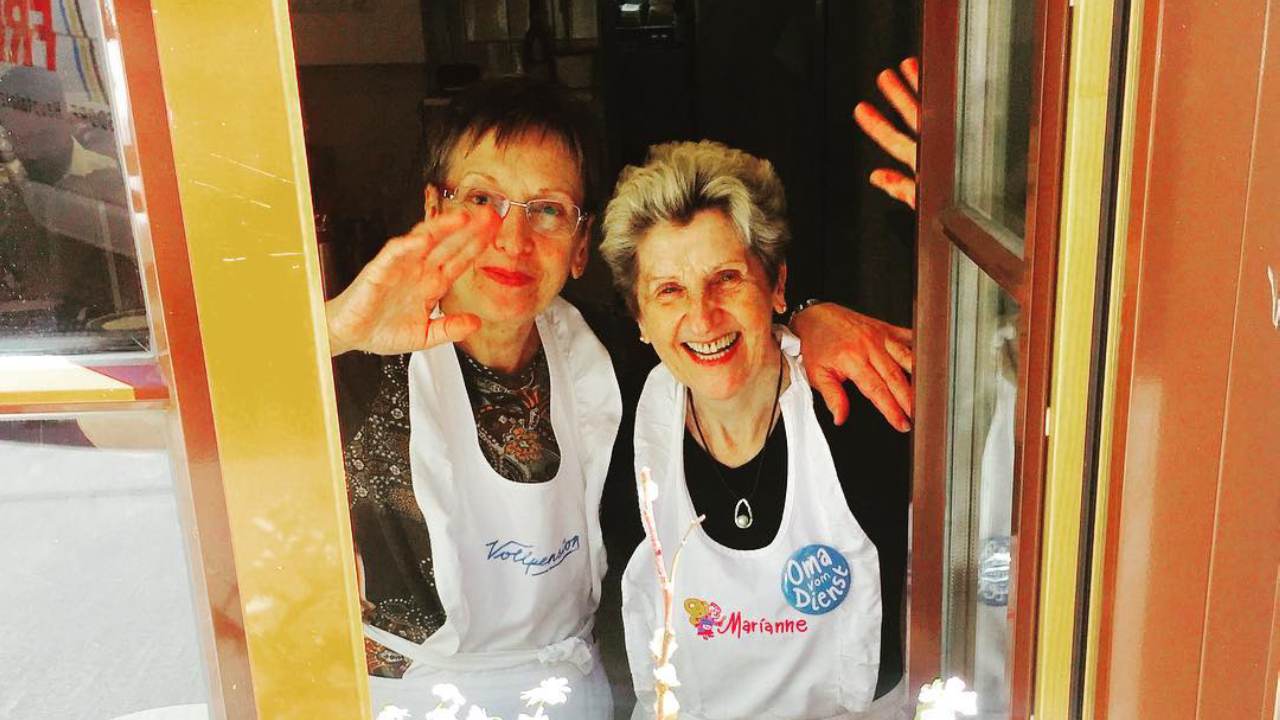 For centuries, coffee houses have shaped Vienna's culture. The institution has continued to give the Austrian capital a singular characteristic that can be found nowhere else.
And among the many remarkable cafés in the city, the charmingly retro Vollpension has emerged as one of the most popular.
Vollpension, German for "full pension"is not a regular coffee shop – the staff mainly consist of grandmothers and grandfathers, who are in charge of baking cakes, serving the customers and sometimes sharing the history of the various delicacies from behind the counter.
The ambience is also reminiscent of a grandmother's home – framed old family pictures covered the walls, complemented by vintage furniture, tiny vases and animal figurines around the room.
"This is more than just a coffee shop," 31-year-old Hannah Lux, the managing partner of the café and one of its three owners, told CNN. "I come from the countryside and was raised by my grandparents. Older people are very precious to me. We are working on building a community, a human way of coming together."
Lux said the venture started out in 2012 as a pop-up and then a travelling show, where 10 grandmas were taken along a tour of the country to go to festivals, beer parties and fairs.
Today, Vollpension stands on Vienna's 4th district with 45 employees, 23 of them being seniors.
View this post on Instagram
"It's generations coming together," said 69-year-old Judith Siöberg, a grandmother-of-two who has worked at the café since it opened its doors in 2015.
She said she works part-time, like most of the staff. "We can choose our own days and shifts, and every day is different. Some of us have to be with our grandchildren."
View this post on Instagram
All the cakes offered at the café – such as strudels, poppy seed cakes and chocolate tortes – are made based on the bakers' own recipes. Siöberg's specialty is American cheesecake, although she also prepares brownies and other treats.
After the success of the Schleifmühlgasse store, Vollpension is set to open a second café next month. Lux said she and her team are considering opening one or two more spots in Vienna.