Polluted lakes turn pink, frustrating local residents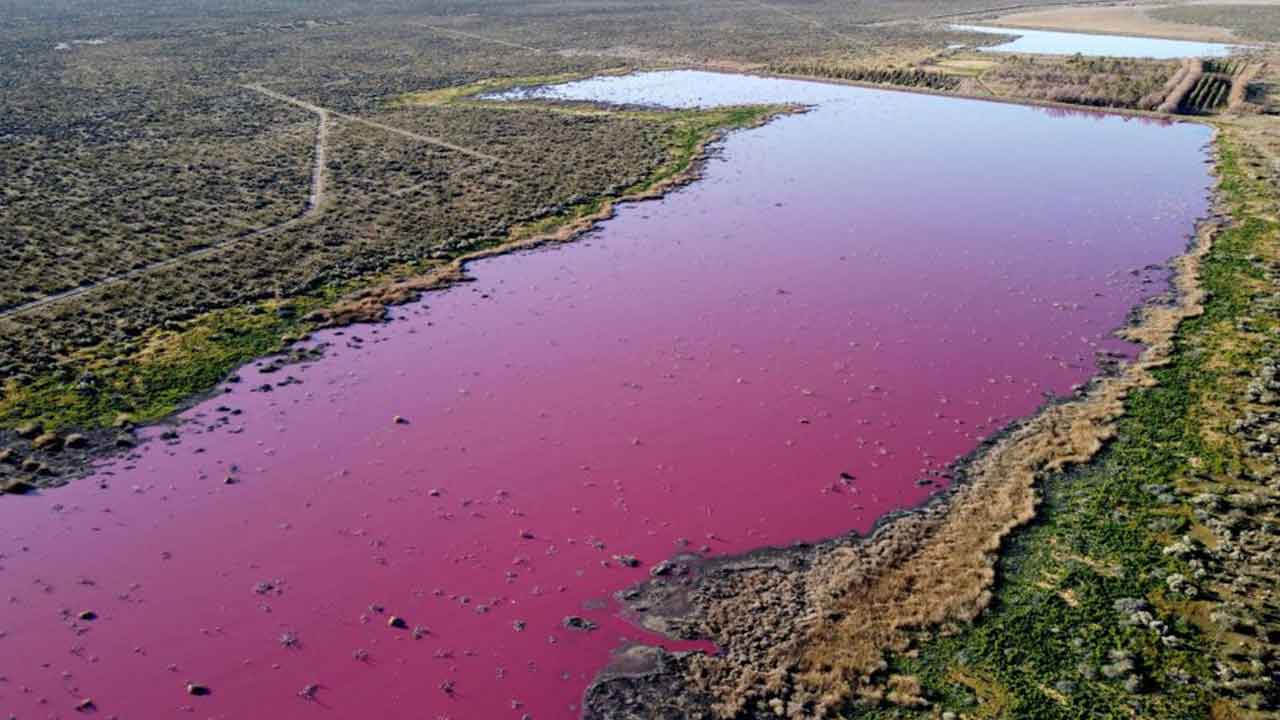 Though many tourist spots boast being unusually coloured, Argentina's pink lakes won't be widely advertised.
Several lakes outside the city of Trelew have suddenly turned bubblegum pink, concerning locals and prompting authorities to search for an explanation.
Since then, the authorities have uncovered a truck which has been disposing waste from nearby fish factories in the region's network of lagoons.
Environmental and virologist Federico Resrepo told AFP that the colour change was due to sodium sulfate in the fish waste, which is an antibacterial agent used to preserve prawns for export.
Juan Micheloud, the environmental control chief of the area, told AFP: "The reddish colour does not cause damage and will disappear in a few days."
Experts say pollution from a chemical used to preserve prawns for export purposes may have changed this Argentinian lagoon's color to bright pink. pic.twitter.com/doGMeE9U6d

— DW News (@dwnews) July 26, 2021
Residents have complained about the pollution, which has also caused foul odours to spread.
In protest of the pollution, residents of the neighbouring town of Rawson blocked the roads to prevent trucks transporting fish waste from leaving the factory.
"We get dozens of trucks daily, the residents are getting tired of it," environmental activist Pablo Lada told AFP.
"Those who should be in control are the ones who authorise the poisoning of people."
With the factories generating thousands of jobs within the province, tension has been growing between frustrated locals and the area's reliance on the factories economically.
"Fish processing generates work … it's true," Lada said.
"But these are multi-million-dollar profit companies that don't want to pay freight to take the waste to a treatment plant that already exists in Puerto Madryn, 35 miles away, or build a plant closer."
The lagoon, which covers an area between 10 to 15 hectares, is not used for recreation, and is located within the Industrial Park of Trelew.