Phuket reopens to international visitors, with a catch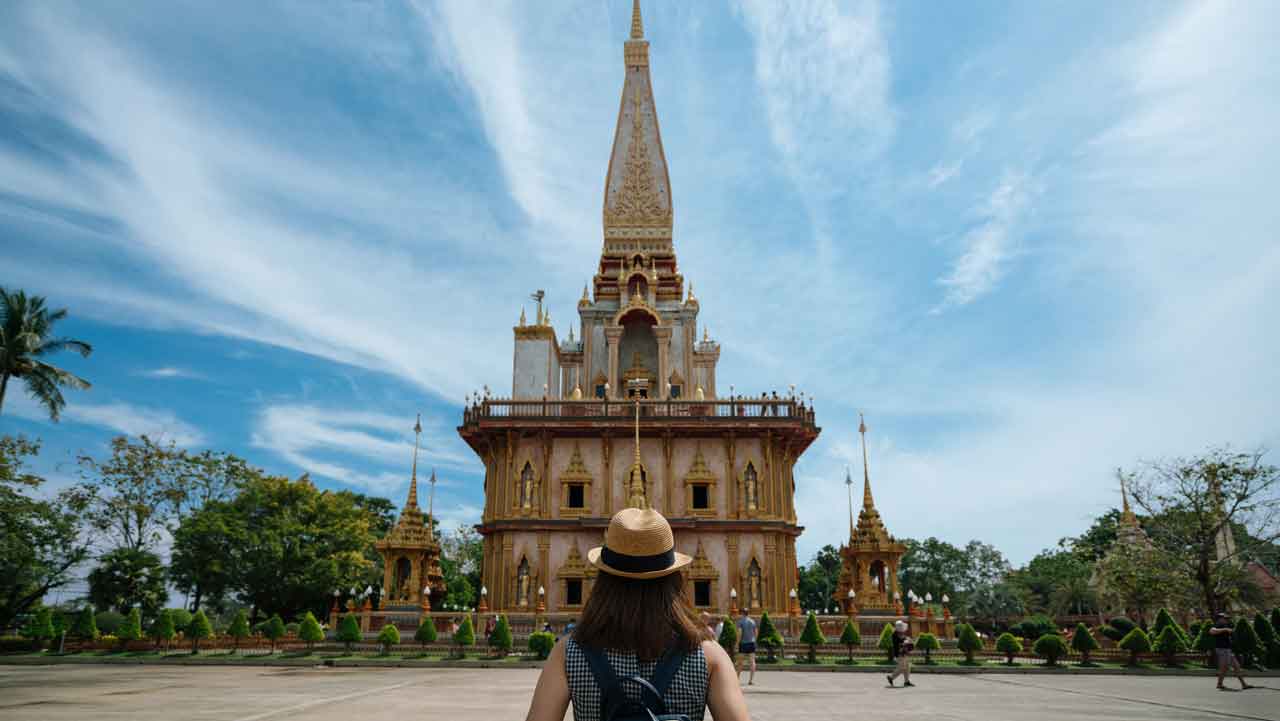 For the first time since the onset of the coronavirus pandemic, Phuket, Thailand's popular resort island, is allowing international travellers to enter without quarantining, as long as they're vaccinated.
On July 1, the first of four flights arriving that day touched down at Phuket International Airport with 25 passengers from Abu Dhabi. In total, about 400 vaccinated tourists arrived from Doha, Tel Aviv, Singapore, and Abu Dhabi as part of Thailand's new "Phuket Sandbox" program.
In an interview with CNN the day before, Thailand's Minister of Tourism Phiphat Ratchakitprakarn said the program was needed to restart the country's economy, which has been severely impacted by the pandemic.
"In 2019, we had revenue from both domestic and international tourism at 3 trillion baht ($1.2 billion) but in 2020 it shrank to 800 billion baht," he said.
Phuket generated more than 470 billion of that revenue, thanks to the arrival of 10 million tourists.
The opening on July 1 has been viewed as mostly symbolic as a windfall of tourism numbers isn't expected to follow.
Instead, Phiphat estimates that about 100,000 international tourists will arrive on the island in the first three months following the reopening, which is expected to generate about 9 billion baht in revenue.
Beyond the island, Thailand has been battling its third wave of COVID-19, with the country reporting 57 deaths and 5,533 cases on the same day as the reopening, mostly in Bangkok.
But, Phiphat has said "Phuket is currently perfectly fit for travel" despite the current number of cases in Thailand.
"If you look at the nationwide infection number, we would say we are not ready. If you focus only on Phuket, where we have laid our groundwork for more than three months, I would say Phuket is 100 percent ready," he said.
The decision to reopen Phuket was reliant on the vaccination of 70 percent of the island's residents. According to Phuket's public relations office, more than 80 percent of the population have received at least one dose, and about 65 percent have been fully vaccinated as of June 30.
Phiphat said if the program is successful, officials will use Phuket as a blueprint to open nine other popular tourist destinations from October 1: Bangkok, Chonburi, Chiang Mai, Petchaburi, Prachuap Kiri Khan, Phang Nga, Krabi, Surat Thai, and Buriram.
For those who do wish to visit Phuket, they must meet a list of conditions.
Travellers can only come from pre-approved countries or territories, must stay in an accredited hotel for 14 days before travelling anywhere else in the country, and must apply for a Certificate of Entry.
Additionally, visitors need to have proof of an insurance policy covering treatment of COVID-19 up to the cost of $100,000, as well as a negative PCR test taken within 72 hours of departure and a certificate of vaccination against coronavirus with an approved vaccine administered at least two weeks before their travel date.