Head to Darwin for a military history lesson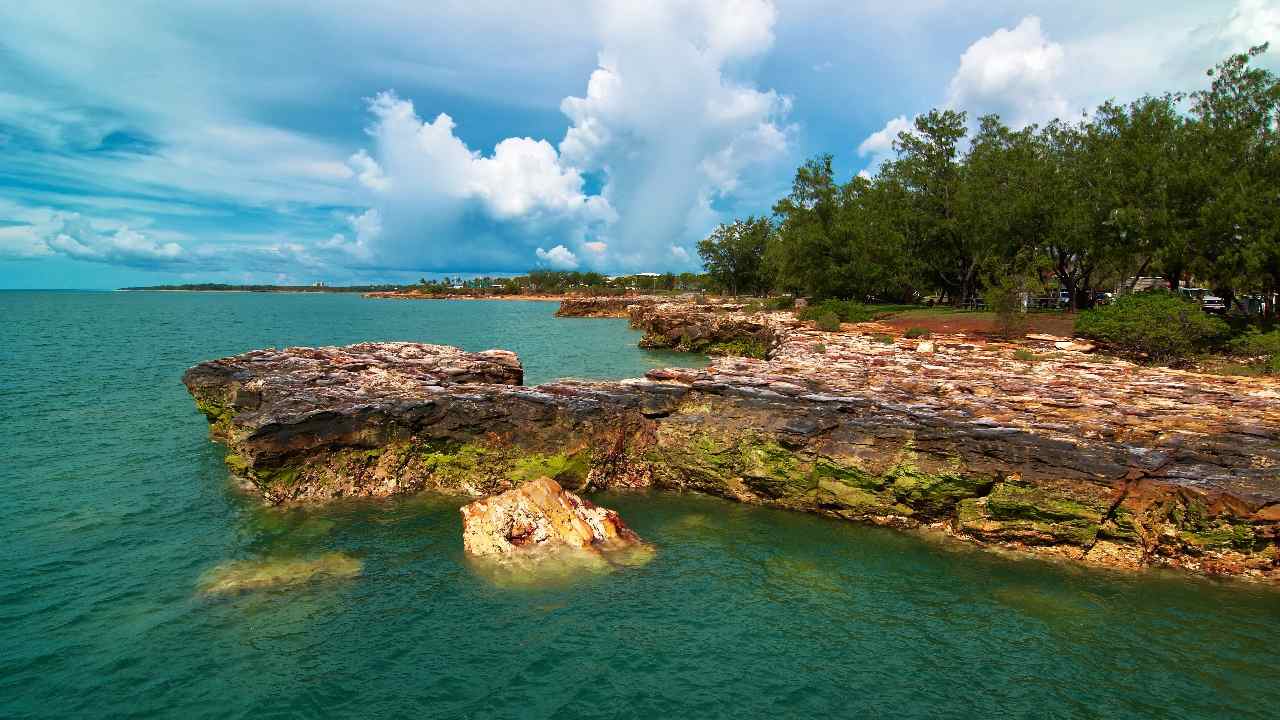 The last century was a difficult one for Darwin.
First, it was bombed during World War II then just over 30 years later the city was flattened once again, this time by Cyclone Tracy. Australia's northernmost capital has since been rebuilt and is home to some excellent attractions which celebrate its tumultuous and often colourful history. Darwin's courageous spirit remains and offers a fascinating way to take a step back in time and learn more about Australia's history.
Australian Aviation Heritage Centre
This hands-on museum is home to a remarkable collection of aircraft, artefacts and myriad stories of courage, adventure and lucky escapes. You won't find any touch screens or fancy interactive displays here. But what is on offer is even better. Unlike most museums, visitors are encouraged to handle many of the exhibits and 'feel' their history. Holding a bomb fragment from the fateful 1942 Japanese raid is deeply moving but this museum is far from sombre.
It is impossible not to get caught up in the volunteers' enthusiasm and tall tales about the aircraft and the pilots who flew them. Visitors can climb historic Qantas air stairs and look inside the cockpit of a mighty B-52, one of only two on public display outside the USA. On open cockpit days, you can also climb into the body of the aircraft and explore the crew areas. If you aren't an aircraft enthusiast when you arrive, you probably will be by the time you leave.
Museum & Art Gallery of the Northern Territory
This free attraction is best-known for two things: Sweetheart, a five-metre long crocodile with a story to tell, and a Cyclone Tracy display where documentary footage has been cleverly interwoven with historic recreations from the time of the cyclone. Seeing the interior of a typical 1970s house with an old television showing the news brings back memories and provides a reminder of how fragile many of the houses were when Cyclone Tracey hit.
One of the exhibits is a pitch black room where an original audio recording of the cyclone plays on a continuous loop. Like the locals on Christmas Eve in 1974, you can hear the tortured screech of tearing metal and banshee-like scream of the wind as the cyclone rages around you. Unlike the locals, thankfully it is possible to step outside when the sound becomes too much.
Darwin Military Museum
This indoor/outdoor museum is housed in the concrete command post bunker which was once used to control the two massive guns nearby. It is surrounded by lush foliage and includes everything from dioramas showing a soldier's life in the field to a bombed out truck. Some of the exhibits offer a personal perspective of what it was like to live in Darwin during the war. Don't miss the compelling Defence of Darwin short film which uses footage from the bombing raid, photographs and voiceovers to create a dramatic recreation of what happened in 1942.
Parap Village Markets
Take a culinary trip around Asia and beyond at these vibrant markets which are renowned for their excellent food and friendly atmosphere. Don't be surprised if you see more locals here than tourists, a sure sign you're onto something good. Grab a mango smoothie and stroll through stalls selling everything from vibrantly coloured ornamental ginger to Vietnamese spring rolls, roti pancakes and Mary's famous laksa. It's rumoured to be the perfect hangover cure. If you're staying in self-catering accommodation, it's the perfect spot to pick up fresh tropical fruit and some of the Top End's famous seafood for dinner. Parap is a five-minute ride from the CBD on the free shuttle bus which runs each Saturday; free parking is also available.
World War II Oil Storage Tunnels
One of Darwin's more unusual tourist attractions, these historic tunnels were constructed almost entirely by hand during World War II to protect fuel supplies from Japanese air raids. The tunnels are fascinating to explore but the project itself was a complete disaster. It ran over time and over budget and water began seeping between the tunnels' steel lining and concrete walls almost immediately after they were built. The tunnels were abandoned until 1992 when they were reopened as a tourist attraction to commemorate the 50th anniversary of the bombing of Darwin.
Number 5 runs 120 metres beneath the city and is lined with dozens of World War II photographs. Images of the bombing show the harbour covered in plumes of black smoke but most of the photos are candid shots of those who served. Airmen lean nonchalantly against an aircraft fuselage as they conduct a de-brief and pretty girls and their beaus kick up their heels at a dance. This deeply moving photographic display shows the human face of the war effort. Whether you prefer to ponder the history which shaped this city or reach out and grab it with both hands, Darwin does not disappoint.
Written by Tiana Templeman. Republished with permission of MyDiscoveries.
Join Over60
Join our community of over 400,000-plus members today and get the latest Over60 news, offers and articles.
Get all the latest Over60 news, offers and articles.