4 key differences between ocean and river cruises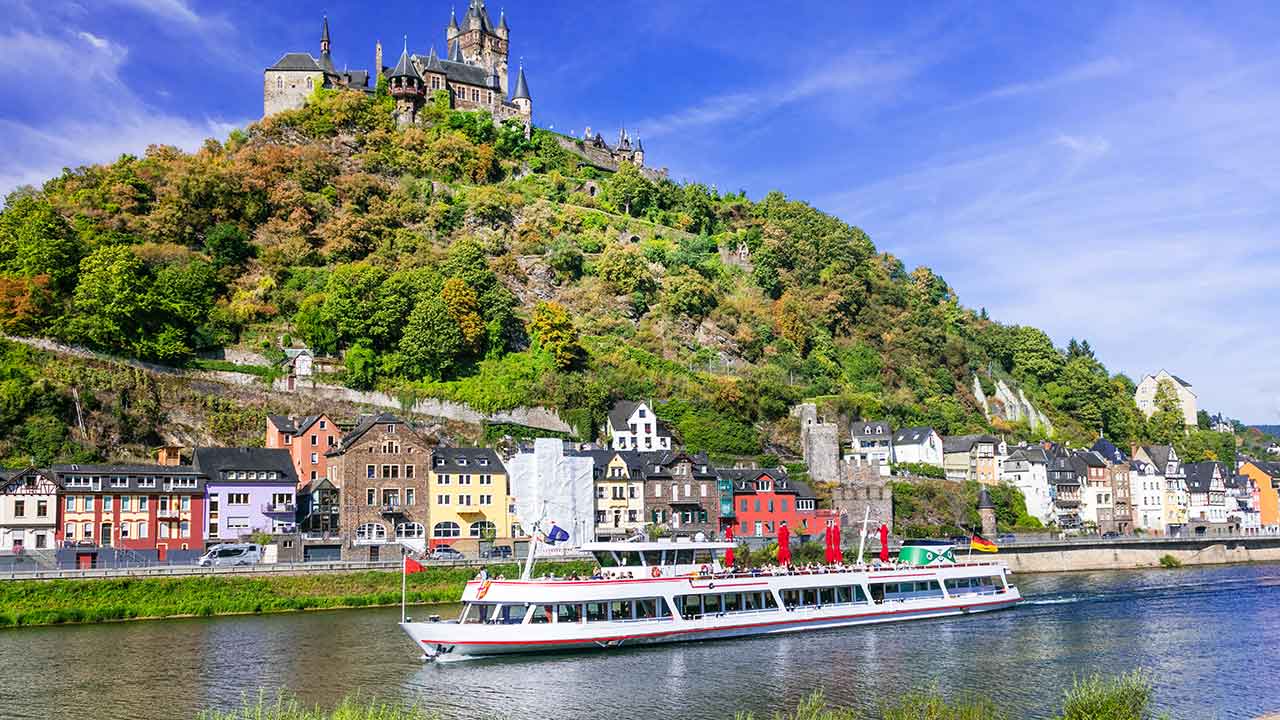 Although river cruising has been in operation for decades, the popularity and modernisation of the sector has come in leaps and bounds in the past decade. Not only are more modern ships coming to keen cruisers but expanded amenities, alluring itineraries that are only reachable by small boats and the promise of an immersive culture to be a part of, are just some of the few perks on offer.
The question arises though by people who have never been on a river cruise: Is it any different to an ocean cruise?
Here is a list of key things expert seafarers should be aware of before booking their first river cruise.
1. River cruises and cabins are smaller
Ocean cruises carry thousands of passengers and crew members while riverboats carry only a few hundred or much less. The upside to a small and intimate cruise is the social and friendly atmosphere that doesn't require you to elbow a few other passengers just to get a handshake in. On the downside, anonymity is not an option. The small size of the boat means that it is likely for there to only be a few lounges, one gym, computer centre and a small spa to dip your feet into. Some do not have these amenities at all as the ports are considered to be the most attractive feature.
River cruise staterooms can also be much smaller than an ocean ship, but they're not short on comfort and relaxation. Newer riverboats are getting better and more creative with their designs though, adding balconies and features that are very unique to river cruises.
2. Entertainment is not guaranteed
Splashy production shows, guest comedians, talented musicians and karaoke are forms of entertainment you might expect to find on a large ocean vessel, but when sailing the river – low-key, ensembles, lone residential pianist and local troupes are brought on board for evening or daytime shows.
Days on river cruises are often jampacked with educational seminars, cooking demos, wine tastings, quizzes and scenery watching. Unlike ocean cruising, river boats host intimate and stunning scenery that changes as you go.
3. Most sailing is done at night
Full sailing days are a rarity with most river cruising expeditions. The majority of sailing is done throughout the night or very late in the evenings and you will spend most of it while sleeping or relaxing.
4. Itineraries are port-intensive
River cruises don't have many leisurely days where you can go at your own pace – they are typically jam packed as you may visit one to two destinations a day and four countries in a week. The ports are the main attraction, not the ships themselves.
This type of travelling is exciting and fresh but can also be exhausting – so don't feel any pressure to go on every single port tour.
Have you tried a river cruise, or would you like to? Let us know in the comments below.