You can now spend a night in the original Home Alone house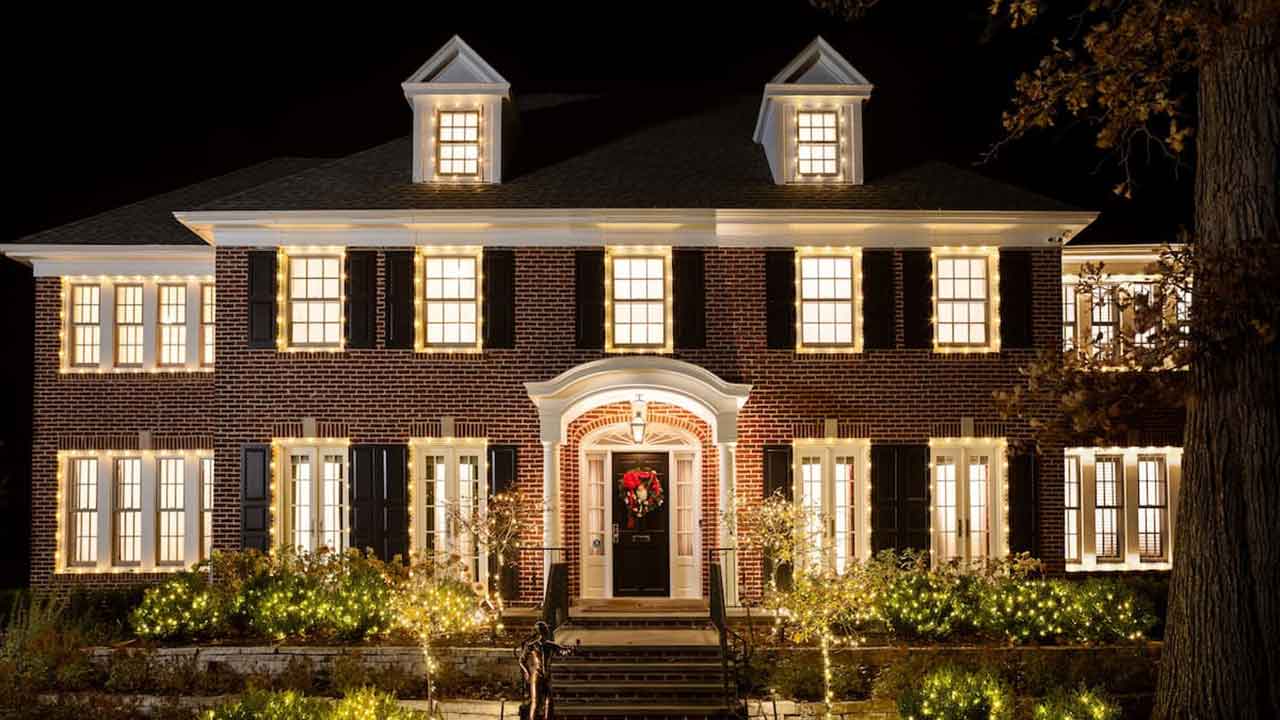 Scroll down to view the gallery below
The setting of the popular Home Alone movie has been listed on Airbnb to celebrate the release of the latest movie in the franchise - but it's only available for a single night.
The lucky guests will be hosted by Devin Ratray who will be reprising his role from the original films as Kevin's older brother Buzz McCallister in the latest installment.
Guests will also get to enjoy Kevin's choice meals from the 1992 film, including Chicago-style pizza and a candlelit "highly nutritious microwavable macaroni and cheese dinner".
"It's going to be decorated exactly the way it was 31 years ago and complete with treats and tricks," Ratray told People.
The stately Georgian Colonial home will be decked out in fully Christmas garb, including twinkling lights, stockings on the mantle, and a Christmas tree surrounded by presents.
Just like the movie, the home comes with booby traps that guests can set up along with "anything you can possibly imagine in the first movie".
View this post on Instagram
During their stay, guests can enjoy a viewing of the new film, a meet and greet with a tarantula, and enjoy "one of the central characters" of the first two movies.
"You actually get a chance to live in it and walk through it and touch the wall," Ratray said.
"You've seen the movie so many times, you've seen the Christmas tree in the front room, you've seen the staircase, people running up and down, you've seen the kitchen where Buzz lovingly barfed up all the cheese pizza. Now you get to walk through that."
View this post on Instagram
But the highlight for Ratray is that the stay "is also going to a good cause".
"Airbnb is donating to charity for the La Rabida Children's Hospital in Chicago, so it's also doing good for kids with chronic ailments and maladies. It's all going to a good cause," he said. "There's no downside to this."
In the spirit of giving, guests will also leave with their very own gifted Home Alone themed LEGO set.
Fans looking to let their inner eight-year-olds loose can request a booking from Tuesday, December 7 via the listing.
Images: Airbnb