Slip sliding away: Coastal homes under dire threat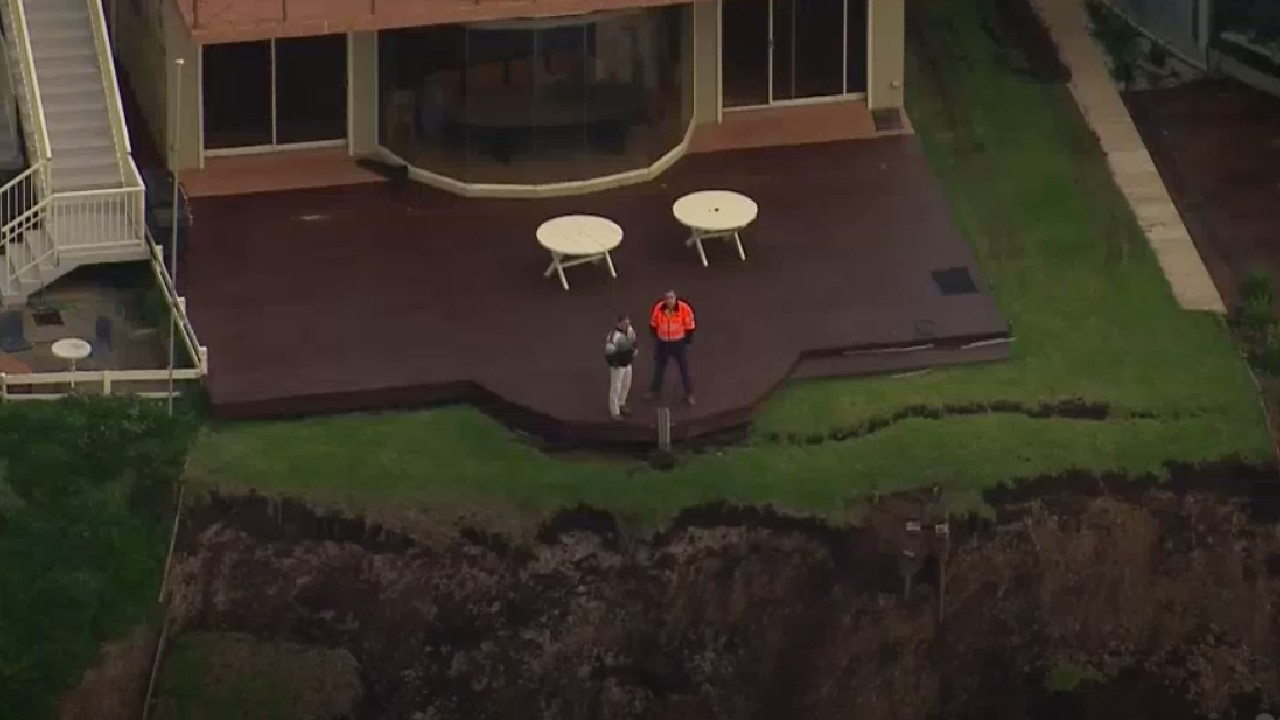 Residents along the NSW Central Coast have been left concerned after days of extreme surf caused severe erosion, putting the beachfront homes in danger of collapsing.
A powerful low pressure system across Australia's east coast earlier this week created large swells and high waves smashing the beaches.
Police, State Emergency Services (SES) and NSW Fire and Rescue were called to homes on Ocean View Drive in Wamberal on Thursday night following reports of erosion at the properties, the Sydney Morning Herald reported.
"Dunes are collapsing, people's houses are at risk of falling into the sea," a resident told 9News.
Emergency services brought large concrete blocks along the stretch of coast to help support homes from the risk of landslide.
SES controller Rolf Garda said this erosion damage was the worst he had seen in the last 30 years.
"There's always been impact on that area but for some reason this event has taken away far more land than we expected," Garda told the ABC.
"We identified that some houses were pretty close to the slump line. We worked with Council to walk up and down and talk to the residents and advised them of the potential dangers."
Local café worker Amanda Keanelly said the coastal erosion was "so scary" for the residents. "A guy came in yesterday and he told us that his home was a metre away from going in. He was heartbroken," Keanelly told the Guardian.
The Bureau of Meteorology forecasted large and powerful surf conditions until at least Saturday.
Photo: ABC News