Footy legend sells deluxe home for $9 million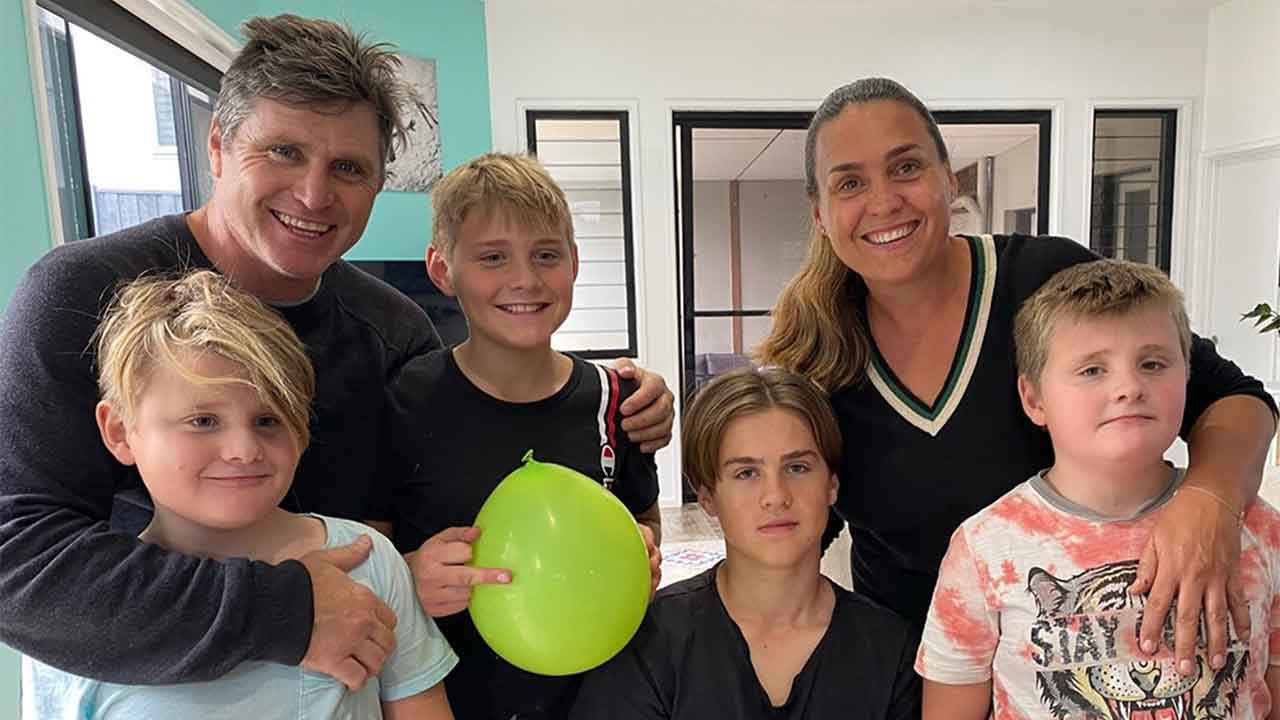 Scroll down to view the gallery below
Footy star Shane Crawford and his partner Olivia Anderson have sold their home in Brighton, Victoria, after listing it last month.
The four-bedroom house was listed with a price guide of $9 million to $9.9 million, more than 10 years after the couple bought it for $3.05 million.
Industry sources told realestate.com.au that the final selling price was "in the vicinity of $9 million".
The property attracted high-end buyers and a "couple of quite excited Hawks supporters" according to Fredman Property Group owner Joel Fredman.
Eventually, a family with three kids looking to upsize from their current Brighton home purchased the property.
Shane and Olivia completely renovated the home before the sale, but still maintained some traditional fittings.
"There's the richness of the original Victorian period features - the marble fireplaces, the ceiling roses, the lacework, the verandah," Mr Fredman said.
"The location is also so central to Brighton Grammar, Firbank Grammar and Bay Street. And there's a reserve around the corner in Middle Crescent, which is a great place for families to be hanging out."
The family sold the property after purchasing a property in Northern New South Wales last year, with Shane intending to spend more time there with Olivia and their sons Charlie, Ben, Jack, and Harry.
"Covid has brought a lot of change, and the family has made a sea change, so it's a waste living in such a big house here," Shane said.
"We have had 12 amazing years there and restored it back to its prime," Olivia said, adding that the time had come to "pass on our home for another family to enjoy".
"It's the childhood home of the four boys, so it's sad. But times have changed and we are so excited about the next chapter."
The 1887-property, called the 'Ellesmere', was once home to Thomas Wilson, the mayor of Brighton.
Sitting on a 1477-square-metre lot, the property features a 20-metre pool, a tennis court, a gym, and a steam room.
Inside, the home boasts high ceilings, bay windows, and Tasmanian Oak parquetry flooring, as well as modern marble benches, and hydronic in-floor heating.
Listing the property during lockdown also didn't seem to faze Mr Fredman, who told the Herald Sun he wasn't worried since it was "the type of property you do wait for".
"Listing it during lockdown gave me time to get to know the buyers, inform them of the details of the property and qualify them (as legitimate buyers)," he said. "So by the time inspections were allowed, I had everyone booked in for private tours.
"It's an emotive property (the buyers) could be in for 10-20 years."
Images: @flatoutmum / Instagram, realestate.com.au