"No right to be here": Angry tennis stars pile on as Novak issues new statement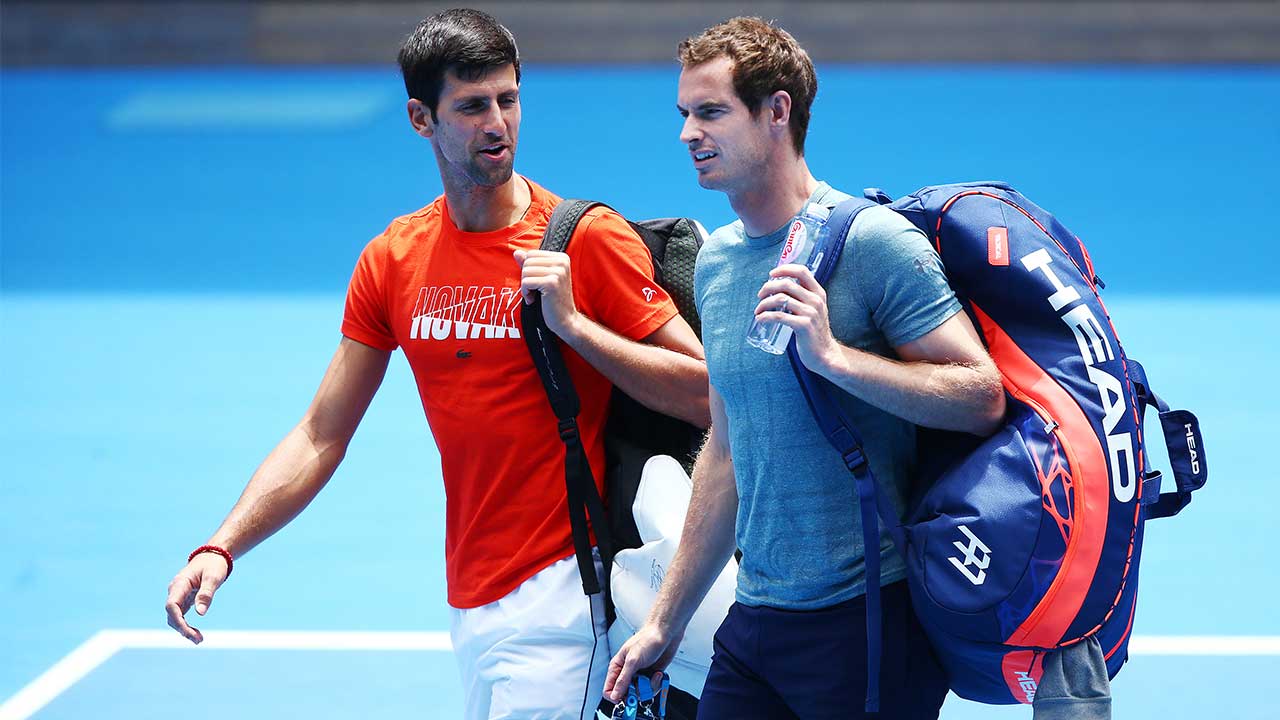 Novak Djokovic continues to face harsh criticism from commentators, fans, and fellow tennis players as more details about his behaviour in the lead-up to his arrival in Australia emerge.
The Serbian tennis star posted a statement on Instagram on Wednesday afternoon, in which he clarifies when he tested positive for COVID-19, and admits that he attended an in-person interview and photoshoot on December 18 while knowingly positive for the virus. He explained that he did this as he "didn't want to let the journalist down", but he made sure he "socially distanced and wore a mask" except for when his photo was being taken. He added that upon reflection, he realises this was an error of judgement.
View this post on Instagram
He also explained that his travel declaration was submitted by his team on his behalf, and his agent has sincerely apologised for the administrative error in ticking the box about his previous travel before arriving in Australia that saw him detained last week.
Meanwhile, his fellow tennis players have voiced concerns about his actions, with former world number 1 Andy Murray suggesting there are "a few questions to be answered" and urging Djokovic to come clean. Murray had just won his first match in Australia in three years when he was asked about Djokovic, and he told reporters, "I mean, obviously, it's positive that he's not in detention anymore. Obviously, he won in court, so that's a positive thing for him. Hopefully, (he) will be able to concentrate on the tennis now.
"There are still a few questions that need to be answered around the isolation and stuff, which I'm sure we'll hear from him in the next few days, but I'm obviously here to try and play and win tournaments.
"Like I said, it's the first match that I have played here or won here in over three years, and this is where the situations like this are frustrating for players because I want to come off and talk about my tennis and what's happening there, not talking about situations like that. So I'm hoping that we can move on from it now.
"He won in court, which is good. Looks like he's going to be able to play and compete in the Australian Open, which we do want the best players there, but like I said, I think there is still a few questions to be answered. Until that happens, tough to give a definitive opinion on everything. But like I said, positive that he's out and practising."
Portuguese player Joao Sousa was critical of Djokovic's attempt to skirt the rules. He told reporters, "I respect that he fights for what he believes and I can be empathetic with what he is going through in Australia, but it's a bit selfish from him to arrive here as the only player unvaccinated. It's tough for us players to accept that.
"Many players — not my case — didn't want to get vaccinated and were forced to do it to be able to play tournaments. He is finding a way around those rules."
Marton Fucsovics also criticised Djokovic, saying, "People's health is paramount, and there are rules that were outlined months ago, namely that everyone should vaccinate themselves — and Djokovic didn't. From this point of view, I don't think he would have the right to be here."
Image: Michael Dodge/Getty Images