3 crucial things to consider before downsizing or in other words, rightsizing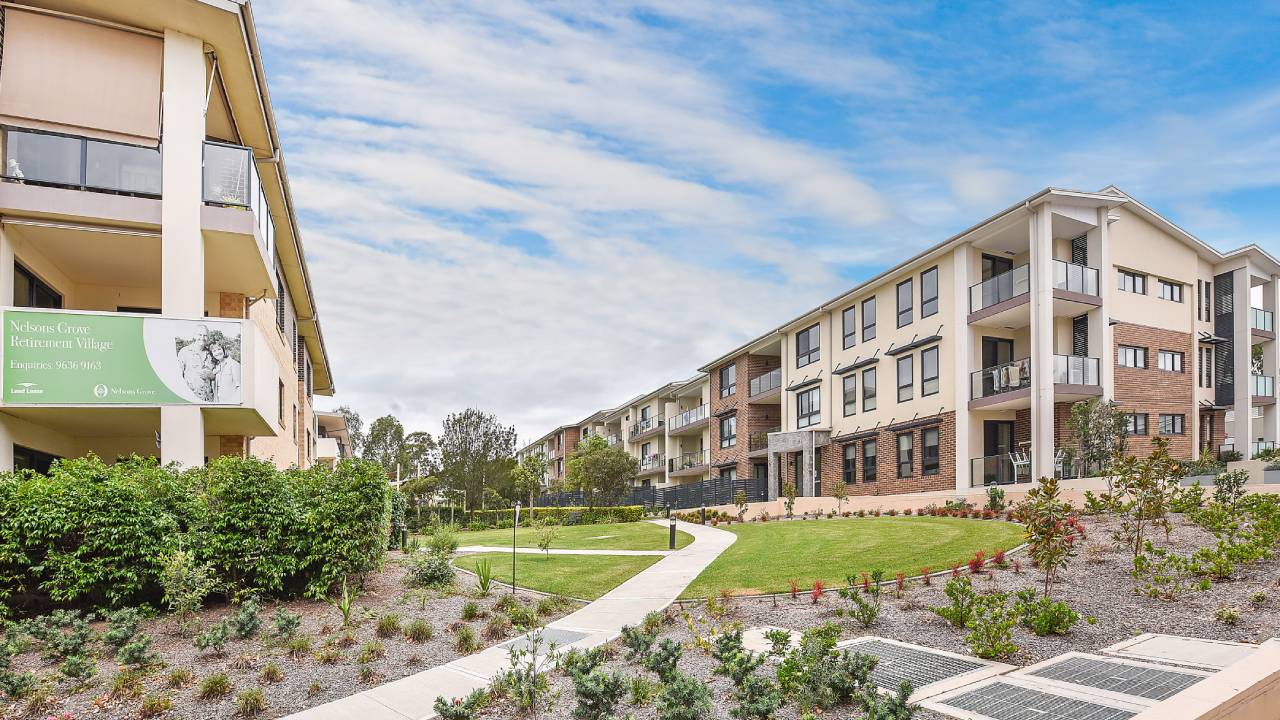 Scroll down to view the gallery below
Have you ever wondered whether it was time to rightsize your home, but have been overwhelmed because you have no idea where to start?
As we grow older, there's a tendency for our family homes to become unsuited to our lifestyle and needs. That can manifest itself in myriad tiny ways – whether it's suddenly too difficult to try and maintain a garden, or perhaps our health and vitality isn't quite what it used to be, and living in a more supportive environment starts to sound like a dream.
Selling up and moving out of your beloved family home may seem daunting, which is why it's so important to carefully weigh up your options before making a decision that's ultimately going to benefit you.
Retirement living is purpose-built for those nearing retirement and offers many lifestyle and practical benefits.
Residents are able to enjoy a strong sense of community, feel safe, secure and value their independence can dedicate their time to those activities they enjoy doing most.
And while it may seem like a distant reality – or one that also doesn't seem affordable – there are so many properties out there to choose from – such as Nelsons Grove Pemulwuy – that have just what you are looking for.
Your house is worth more than you think, which means downsizing or rightsizing isn't as difficult as it sounds. As of March 2021, the average price for four-bedroom homes in Merrylands, Greystanes and Guildford NSW as listed on realestate.com.au ranged between $830,000-$890,000.
"Based on the above pricing, it's one of the best times in many years to sell your home and make the move to Nelsons Grove," says Braden Graham, sales manager of Nelsons Grove.
But before you take the plunge, it's important to do your research, and we've put together a three-point checklist to help you make the right decision.
1. Does a retirement village suit your lifestyle?
Before making a move, it's wise to make a checklist of the things that are important to your lifestyle.
If you're an outdoors person, do you prefer living near the coast? Is it important that you're close to the city? Once you've outlined exactly what you need, it's easier to make a decision.
Nelsons Grove Pemulwuy is located only a few blocks away from both Cumberland and Fox Hills golf courses and is situated right behind Pemulwuy Marketplace, making the weekly grocery run a lot easier.
It's also very close to gorgeous parklands and nature reserves, making it perfect for those who like to spend their time breathing in the fresh air.
2. Book a tour of the properties you're interested in
It's crucial to make sure any retirement village you have your eye on is going to be a good fit for you, so be sure to check out the amenities on offer.
A tour can also help you decide on how many bedrooms you prefer, and whether you should opt for a villa or an apartment.
Visiting the village is also a great way to check out the community and have a peek at facilities such as the pool, gym, cafes, and anything else you will spend your precious leisure time on.
And don't forget to look at the activities calendar. Social events are a great way to get to know your neighbours and form new and lasting friendships.
And if you don't want to leave the comfort of your own home to take a first look, Nelsons Grove Pemulwuy offers virtual tours, where you can chat with a friendly sales team and take a look at what's on offer right from your living room.
3. How much will it cost and what is available in your price range?
The cost of living in a retirement village will vary depending on your individual needs and preferences, but it can be surprisingly affordable.
You should be able to choose a space that is right for you and your budget with a variety of options from cosy apartments to roomy villas.
The cost will also depend on what kind of services and support you will need, so keep that in mind when budgeting.
Perhaps you will require a cleaning service, or someone to prepare hot, healthy meals. All of this will contribute to the eventual bottom line.
So if you feel like it's time to embrace the retirement life you crave, and if you're ready to take the plunge, take a with Nelsons Grove Pemulwuy or book a personalised appointment and come see it first-hand for yourself. You won't be disappointed.
This is a sponsored article produced in partnership with Lendlease Retirement Living, Nelsons Grove Pemulwuy.