The best pumpkin soup recipe ever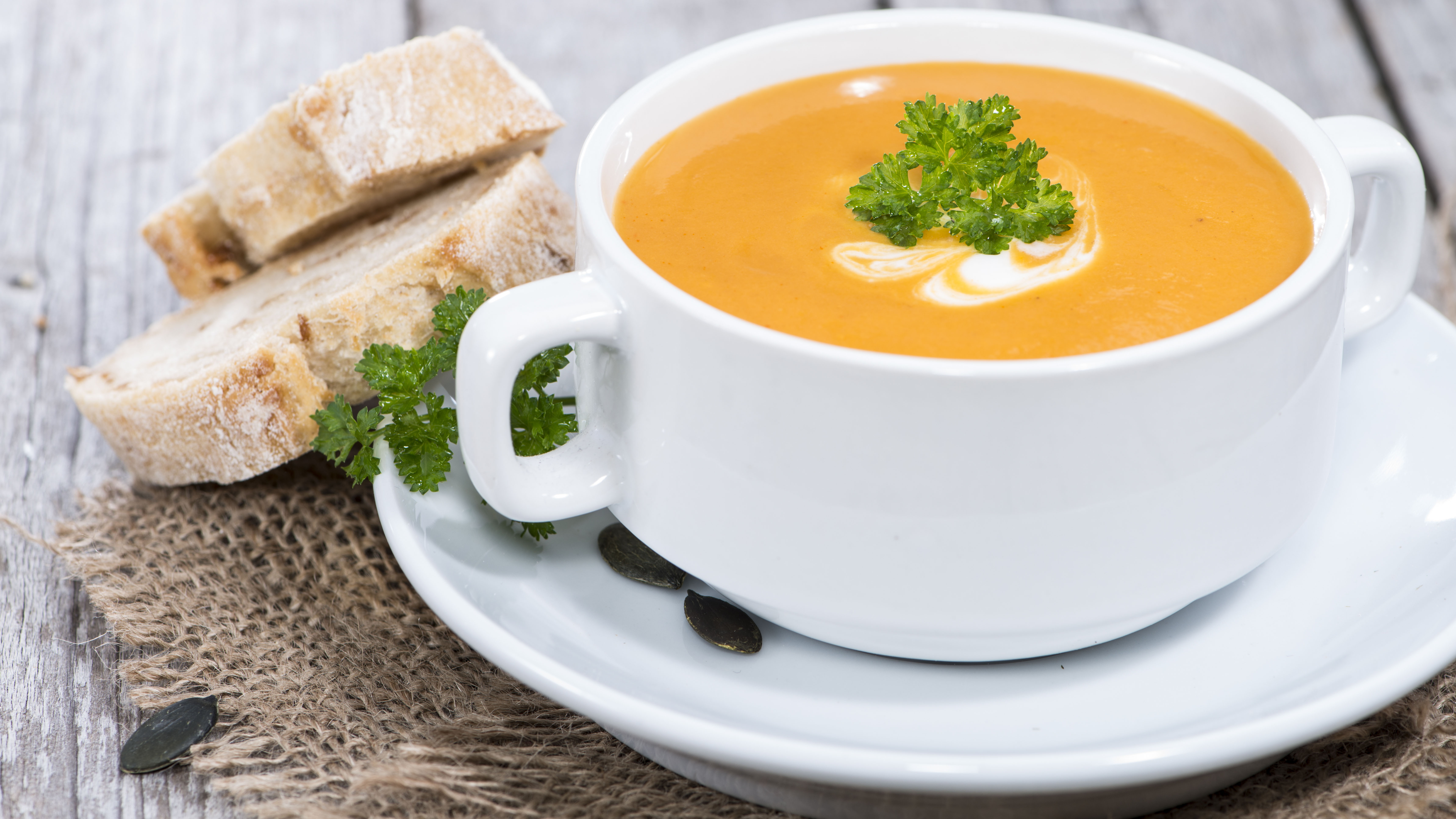 As winter kicks in there's nothing more comforting than a warming bowl of yummy soup to feed the body and soul. And this recipe is quite scrumptious.
Prep: 14 minutes
Cooking time: 25 minutes
Serves: 4 to 6
Ingredients
1 tablespoon olive oil
1 brown onion, coarsely chopped
1 garlic clove, crushed
2 teaspoons of ground cumin
2 teaspoons of ground coriander
1 large-sized butternut pumpkin, skin and seeds removed and roughly chopped
1 tablespoon curry powder (mild or medium, depending on your preference)
1 cup of vegetable stock
½ cup of cream
Salt and cracked black pepper
Parsley, natural yoghurt, to serve
Method
1. Heat oil in a large saucepan over medium-high heat. Add onion and garlic. Cook for a few minutes, stirring, or until soft and golden. Add cumin and coriander. Cook, stirring for 1 minute or until aromatic.
2. Add pumpkin and stir to coat. Add stock and curry powder. Bring to the boil, stirring occasionally. Simmer, partially covered, for 20 minutes or until the pumpkin is soft, stirring occasionally. Set aside to cool slightly.
3. Stir in cream and transfer to mixing bowl or blender. Blend until smooth or as desired. Season with salt and pepper.
4. Ladle soup among serving bowls. Top with a dollop of natural yoghurt. Sprinkle with coriander and serve.