How to save stale bread from going beyond the pale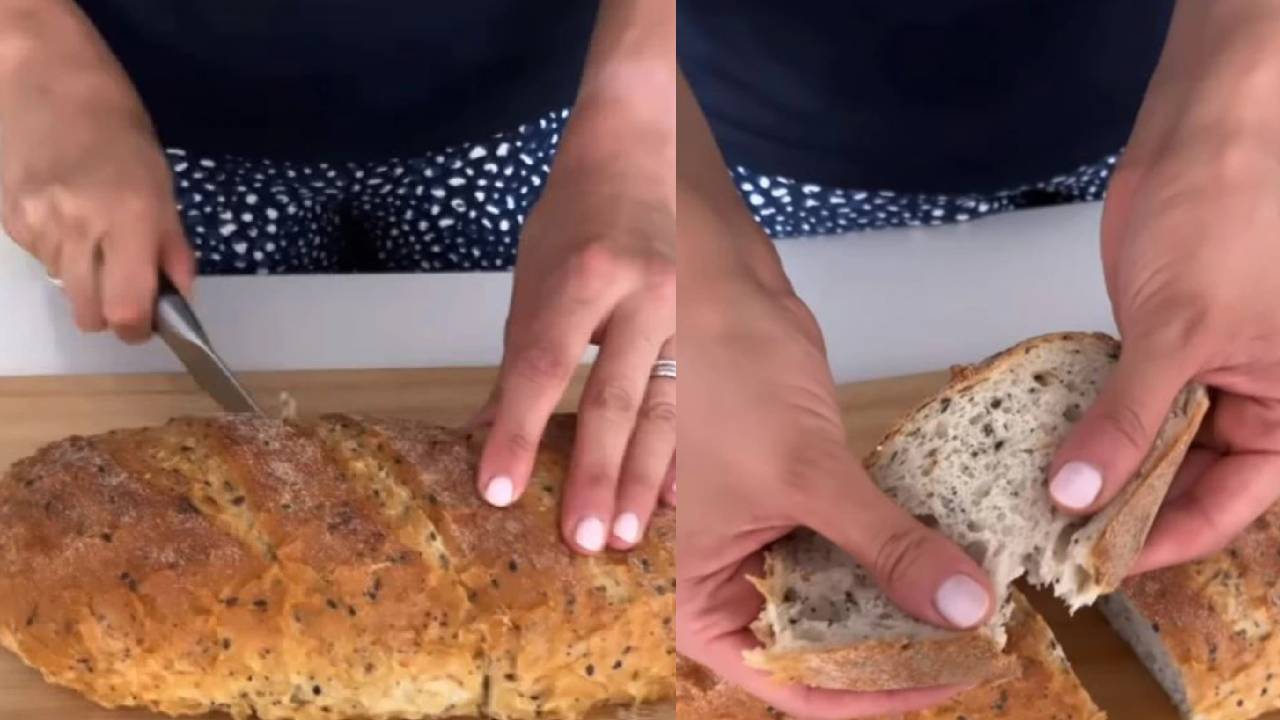 A Sydney teacher has shared her "hack" for saving and restoring life to bread that has gone stale. This six-minute trick has been labelled "genius" and praised for preventing unnecessary food waste.
Katie Lolas, mother-of-one, has amassed a social media following for sharing healthy food tips and her meal prep skills and more recently, has been sharing a series of handy "hacks" she uses around the kitchen.
The 35-year-old just dropped a video detailing how you can bring your dry, stale bread back to life and it has been hailed a "game-changer".
Katie explained that all you need is some water, a warm oven and six minutes on the clock.
She explains that all you need to do is pop the old bread under running water until it's wet, and then pop it into the oven at 160°C for six minutes.
Katie's 163,000 followers were very impressed with the age-old tip, with some stating they had tried it before while others explained it was their first time hearing of it.
This trick can be used on any styles of bread, whether it be a loaf or some leftover dinner rolls. So if you're sick of your bread supplies running out too quickly, give it a try and let us know if it works!
Image: TikTok