How to get the most out of your ice-berg lettuce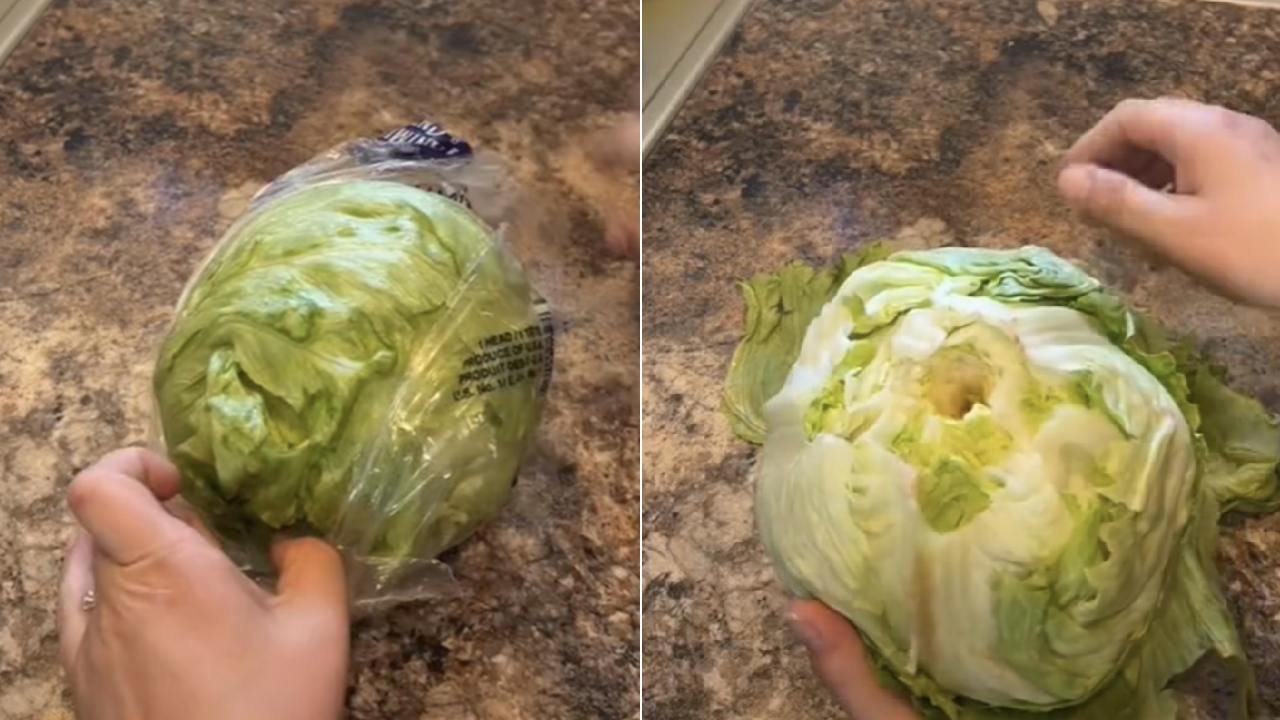 An iceberg lettuce now costs an average of $4 (thanks a lot, inflation). Usually, the most basic of the lettuce family sells for $2. At double the price, you'll be wanting to get as much out of each of these as possible. This clever hack will see you doing just that.
A woman named Suzy, who shares videos on TikTok, has clued everyone in via a new hack for preparing an iceberg lettuce before chopping it up for delicious and crispy salads.
She captions the video: "Easiest way to take the core out".
In the video we see Suzy unwrapping a lettuce from its plastic packaging. She then turns the lettuce upside down so the core is against the kitchen bench and then bangs the core onto the bench firmly.
Once the outer leaves are removed, the iceberg lettuce is ready for chopping for delicious and crispy salads.
The video has been viewed over 300,000 times with many thanking her for showing them this clever hack.
Image: TikTok