How a New York pizza chef adopted a classic Aussie ingredient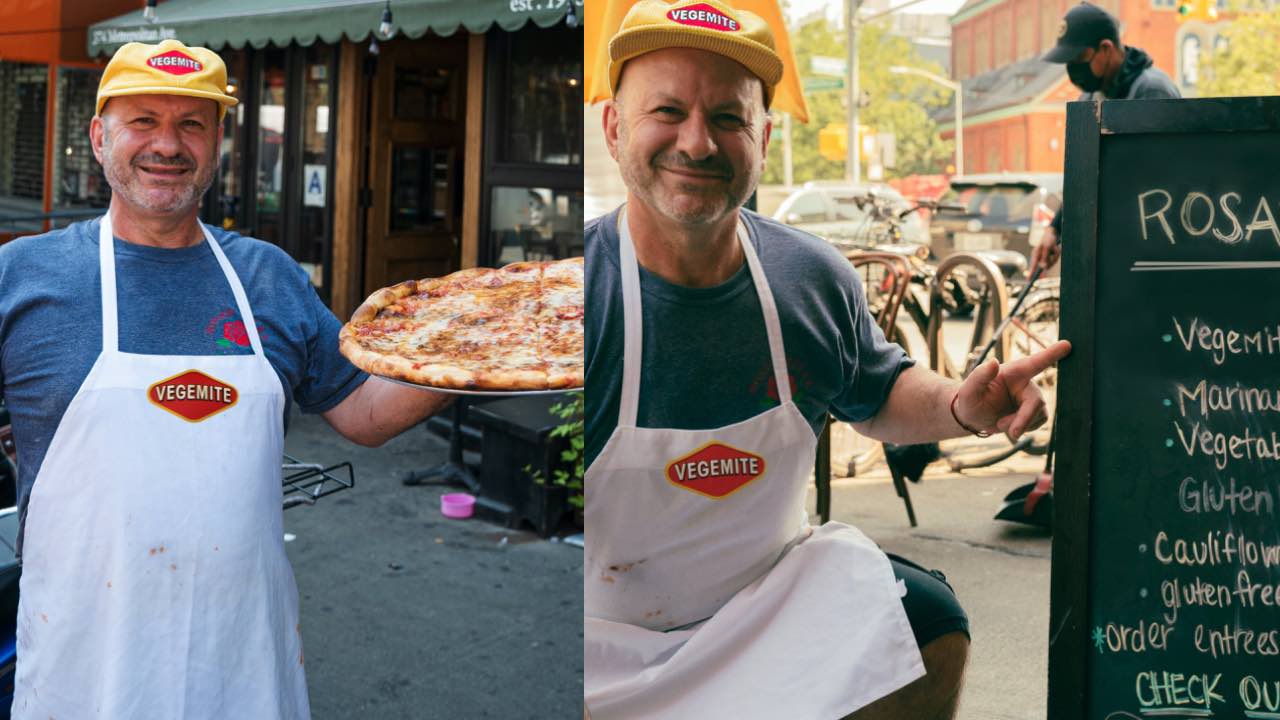 After spinning pizzas for more than 40 years, Giovanni Fabiano knows a thing or two about what makes the perfect pizza.
The Rosa's Pizza chef from Brooklyn, NYC, is now venturing into uncharted territory with an experiment to get Aussies talking.
Giovanni has teamed up with Vegemite to encourage more Australians to get creative when it comes to the nation's iconic flavour.
In a recent survey conducted by Vegemite, the majority of Australian respondents (89.4 percent) still associate the spread with toast, with only 17.6 percent using it in cooking.
Giovanni, however, believes the unique flavour could be Australia's best kept secret.
View this post on Instagram
"In New York City, you don't need to go far to talk to an Aussie. And you don't need to be talk'n for long before they start prattling on about the stuff," he said.
"Aussies love their Vegemite, but I only ever hear about them eating it on toast. I love it on pizza pie so I decided to try it on my menu, test it out with the crowds and maybe show the Aussies a thing or two."
Vegemite marketing manager Jacqui Roth says their venture with Giovanni will help people from all over the world fall in love with Vegemite.
View this post on Instagram
She said, "While we love Vegemite on toast and we always will, Vegemite is so much more than just a spread."
"We've loved getting behind Giovanni and his talented team and couldn't be happier that they've put a taste of Australia on their secret menu – until it's sold out at least!"
Image credits: Vegemite / Supplied