Lemon, chicken and parmesan rissoles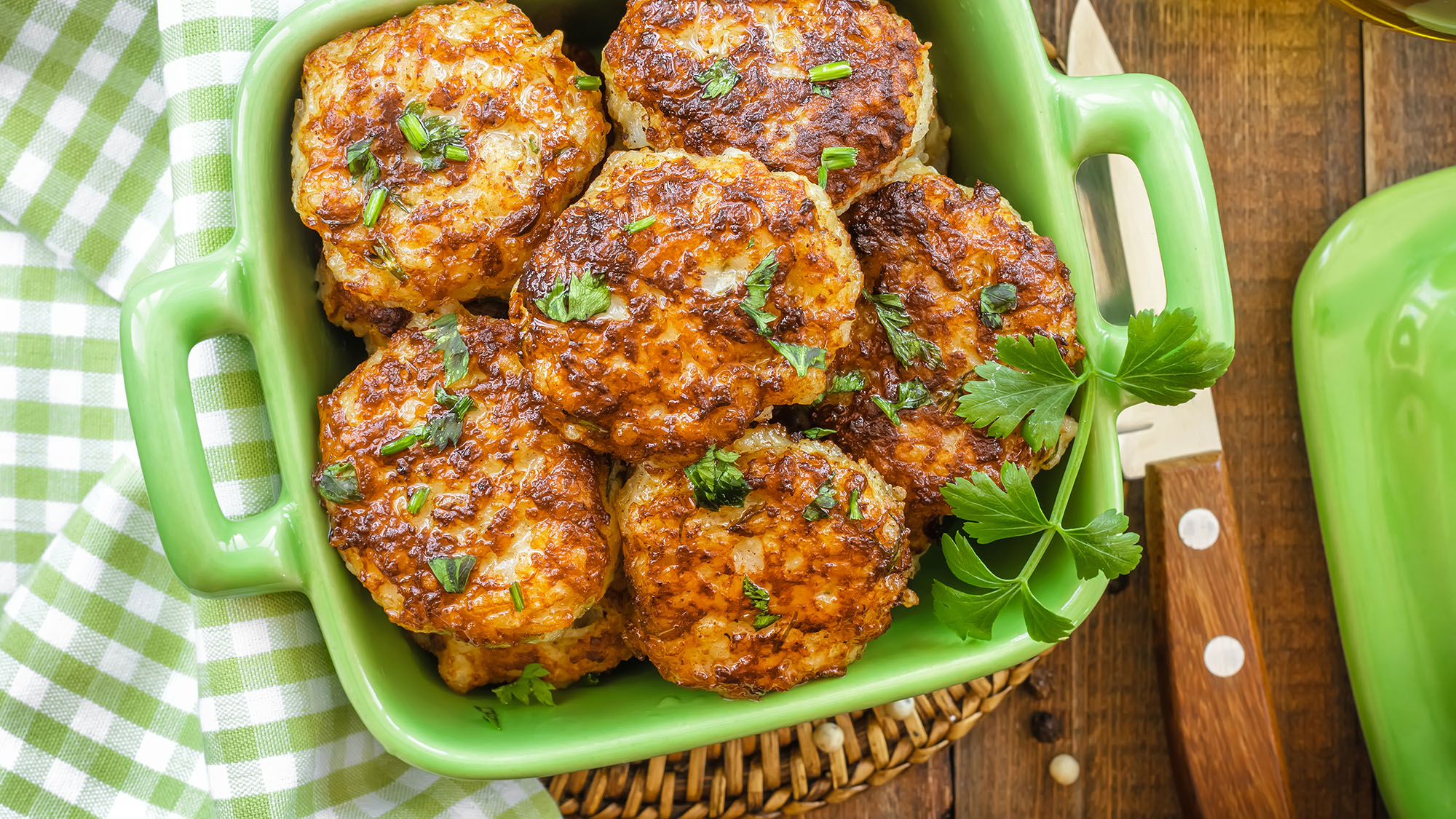 This recipe puts a delicious spin on an old-time favourite that is guaranteed to delight!
Serves: Four
Preparation time: 30 minutes
Cooking time: 15 minutes
Ingredients:
500g chicken mince
1 egg, lightly beaten
2 garlic cloves, crushed
1/2 cup fresh breadcrumbs
1 tablespoon basil leaves, finely chopped
1 teaspoon finely grated lemon rind
1/4 cup pitted kalamata olives, chopped
1/3 cup parmesan, finely grated
1/4 cup plain flour
1 tablespoon olive oil
Method:
1. Preheat oven to 180°C/160°C fan-forced.
2. Combine mince, egg, garlic, breadcrumbs, basil, lemon rind, olives and parmesan in a bowl.
3. Place flour on a plate. Using the mixture, shape eight two centimeter-thick rissoles. Roll in flour to lightly coat. Place on a large plate. Cover. Refrigerate for 20 minutes.
4. Heat oil in a frying pan over medium heat. Cook rissoles, in batches, for one to two minutes or until browned. Transfer to a greased baking tray. Bake for eight to 10 minutes or until cooked through.