Aldi customer shocked by "babushka" ice cream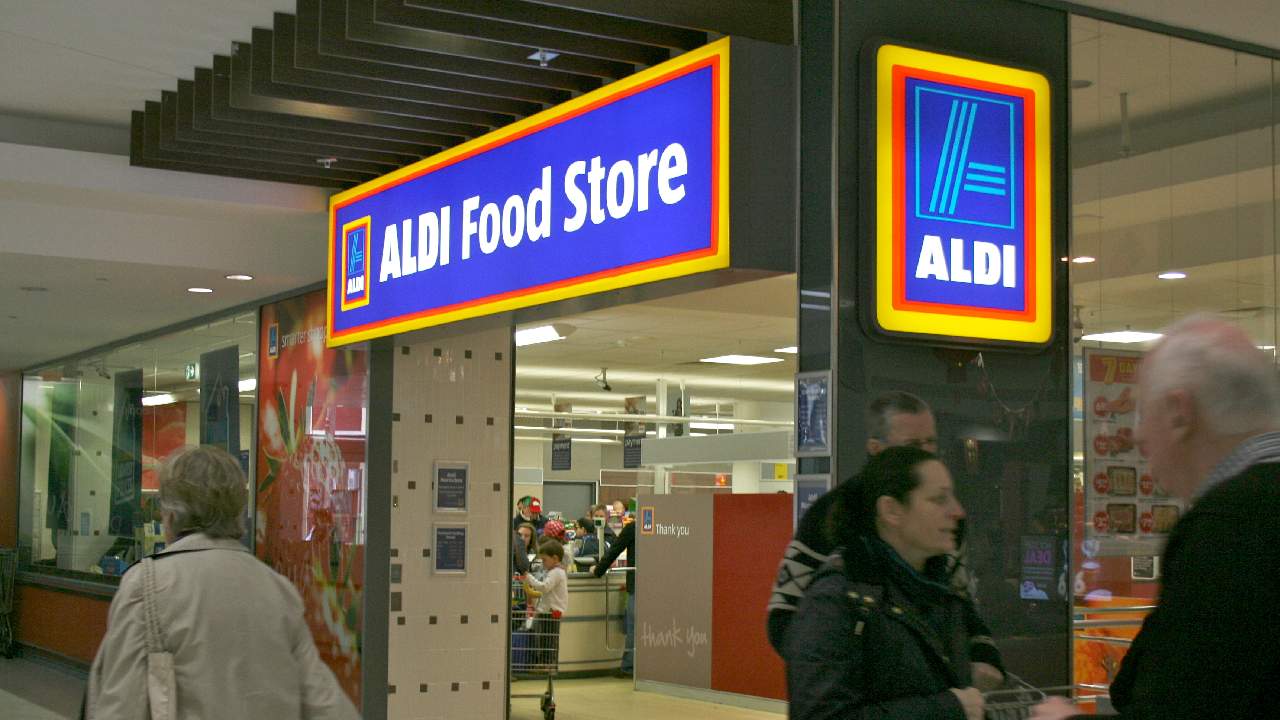 A stunned Aldi customer has revealed the strange thing that happened when she was unwrapping one of the store's ice cream cones.
Sharing her unusual find on Facebook, the woman from Victoria said she had settled down for some "me time" when she opened the Chocolate Crowns ice cream box which she purchased from Aldi.
But what she unwrapped in the four-pack box from ice cream company Monarc was far from normal.
Surprisingly, the ice cream was seemingly double wrapped with a wrapped cone inside another fully wrapped ice cream.
"Dear Aldi, what the…. Is that?" she she wrote alongside a picture of her weirdly wrapped ice cream.
"I don't know if the whole box is like that."
Her bonus cone find delighted and perplexed fellow shoppers who were seriously stunned by the unusually wrapped cone.
"I don't understand what I'm looking at?" one baffled person said.
"It's an ice cream babushka?" another asked.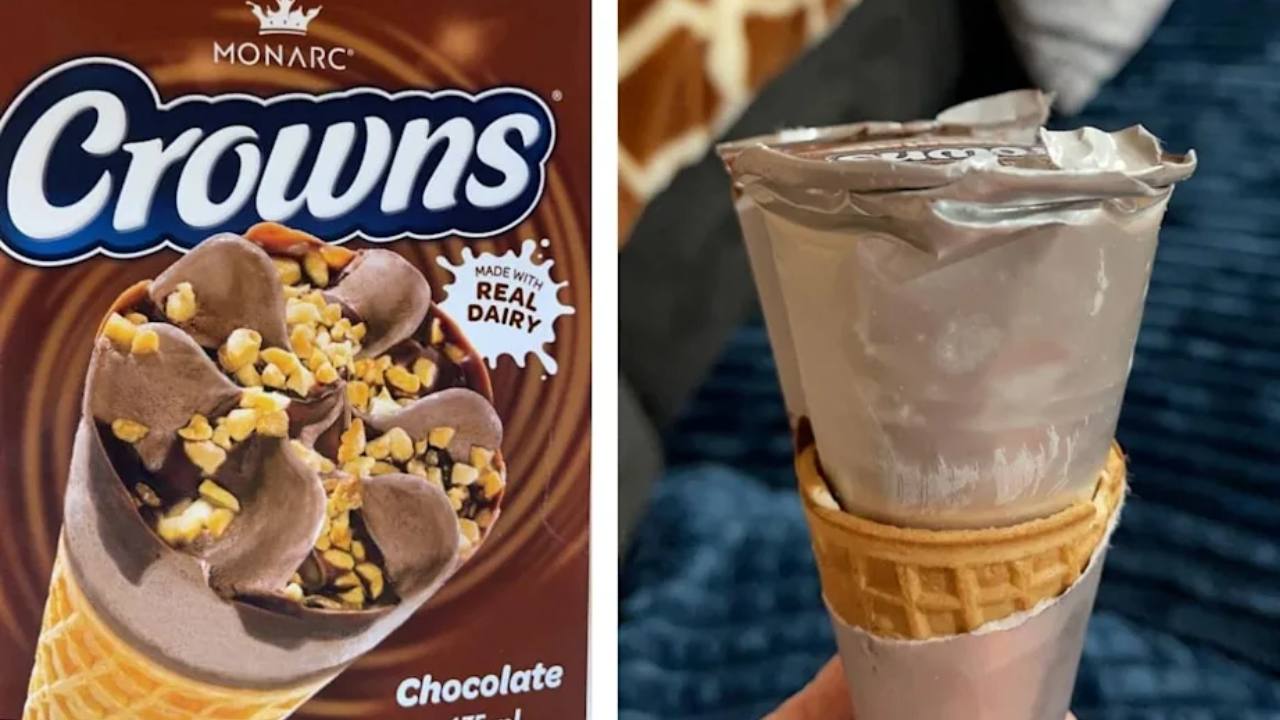 Image: Facebook
"A cone…. In a cone, what's inside the wrapper," questioned a third person.
Simply put, one Aldi fan called the mishap "Cone-ception" while others thought the strange "bonus cone" find was extremely lucky.
"Buy a lotto ticket….that's some luck!!" one person said.
"Probably the best thing I have ever seen," added another.
This isn't the first time a shopper has spotted a packaging mishap in a supermarket product.
Surprising find in tin of tomatoes
This isn't the first time a shopper has spotted a packaging mishap in the supermarket.
Melbourne shopper Shell McKenzie told Yahoo News Australia she was shocked when she opened a tin of tomatoes that contained no tomatoes at all.
Instead, the sealed tin was full of water.
Shell said she had purchased the Woolworths Essentials brand diced Italian tomatoes as part of her online order.
"It was delivered to my workplace," she explained.
"My cook opened it and was shocked it was filled with water….we bought others that were fine."
A Woolworths representative quickly responded to Shell's odd fine on Facebook.
"We're sorry to see you've received a can of diced tomatoes filled with water. We can imagine the surprise this would've caused when you opened it," the spokesperson says.
"I spoke with them on the phone and they were shocked and offered a refund and a $10 goodwill credit," she said.
"They have no idea how it happened."