A slow cooked Napoletana sauce for all your pasta needs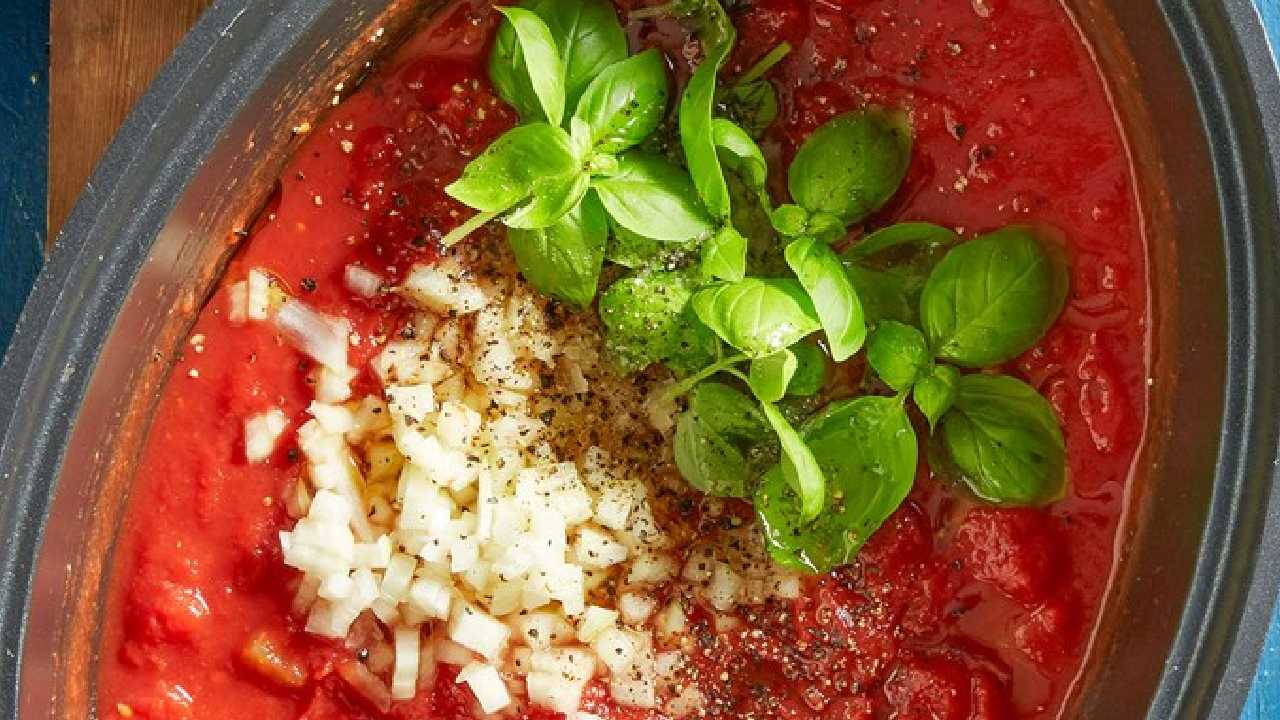 A quality homemade sauce is the secret to absolutely mouth-watering tomato-based Italian meals.
Ingredients
2 x 800g cans diced tomatoes
1⁄4 cup tomato paste

1⁄4 cup extra virgin olive oil
1 brown onion, finely chopped
2 cloves garlic, crushed
1 cup basil leaves
Sea-salt flakes and freshly ground black pepper, to season
Method
Put tomatoes, tomato paste, oil, onion and garlic in the bowl of a 5L slow cooker. Stir in 1⁄2 of the basil. Place bowl in appliance, cover with lid and cook on low setting for 6 hours.

Remove bowl from appliance and remove lid. Season, stir in remaining basil and serve.
Serve and enjoy! It really is that easy!