Princess Mary cheers on Denmark with her outfit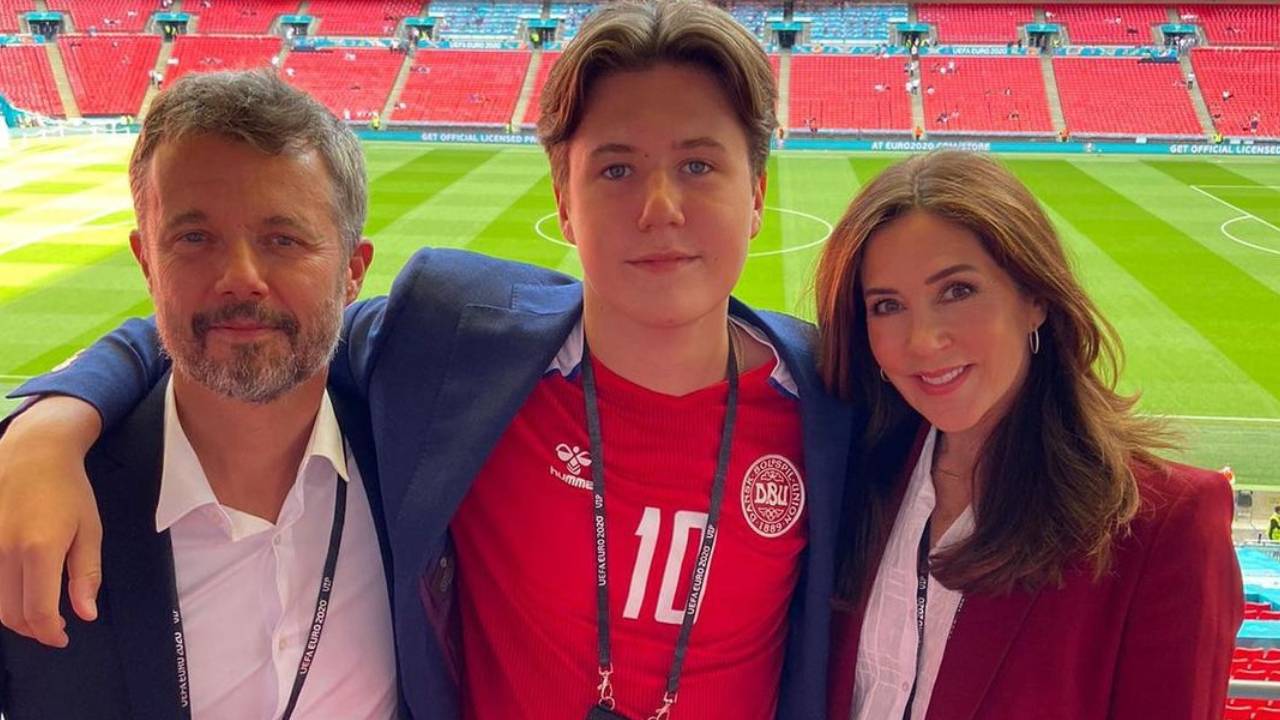 Crown Princess Mary of Denmark, her husband Crown Prince Frederick and their son Prince Christian supported Denmark against England in the highly anticipated Euro 2020 semi-final last night.
Princess Mary, 49, opted to wear the colours of the Danish flag and was by her family's side as they cheered on Denmark.
The family were preventing the spread of COVID-19 by wearing a protective face mask that was complete with a Danish flag on it.
View this post on Instagram
However, the trip wasn't without controversy as the Danish royal family are able to watch the match in person whereas millions of Danish fans are forced to watch the semi-final from home.
The country's biggest newspaper, Ekstra Bladet, slammed the Danish royal family, with the newspaper editor Henrik Qvortrup saying that "blue blood gives immunity in all respects" as well as pointing out that it "looks a little unfortunate" that the royal family are able to skip quarantine to go to the match.
"It's England and UEFA," Christian Kokholm Rothmann, chairman of Danish Football Fans, told Ekstra Bladet.
"It is the size of the wallet that determines whether one can get to football in England. Class division of society has apparently been reintroduced in England."
"The ones you have to be really mad at are UEFA. They should have moved the match [from] where the fans cannot access.
"The European Championships should bring people together and spread joy, and now it divides people because many who want to see the semi-finals do not have access to it. It's a shame."
The Danish royal family hit back saying that it was "completely natural" that "it represents Denmark" at the match.
Unfortunately, the presence of the royal family wasn't enough for Denmark to win the game as England defeated Denmark 2-1.