Nicole Kidman shares the moment she knew Keith was 'the one'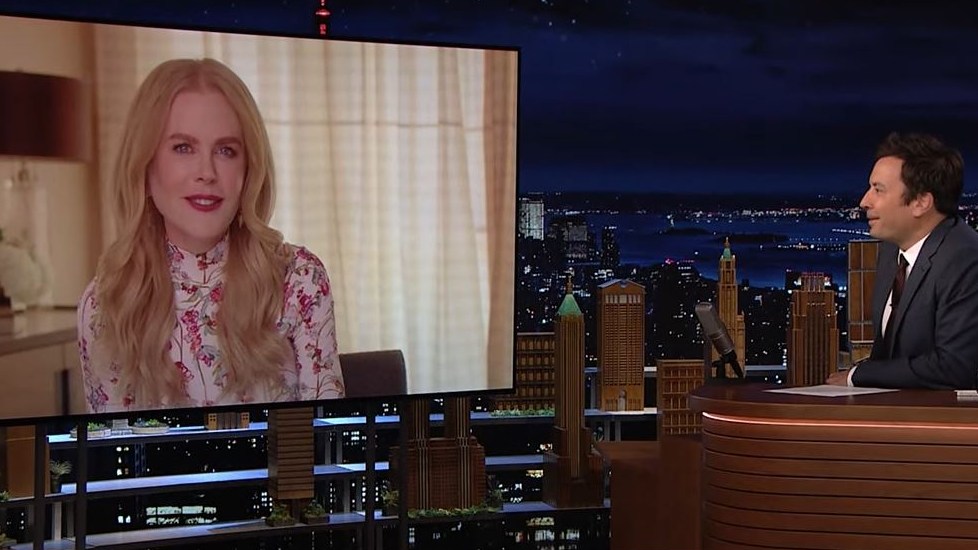 Nicole Kidman has revealed the sweet moment she knew she was "a goner" for her husband Keith Urban, when he turned up at the door of her New York apartment at 5 am with flowers.
The Aussie actress told Jimmy Fallon about the special moment during an appearance on The Tonight Show Starring Jimmy Fallon.
"He sat on the stoop of my New York apartment," she said. "I came out, it was 5 am in the morning and it was my birthday, and he had flowers," Kidman recalled of the day back in June 20, 2005.
"And that was it. I was a goner. I'm like, 'Yes I'll marry you'," she added.
Kidman didn't elaborate if that was the moment Urban proposed to her or just the moment she realised she wanted to marry the country singer.
Celebrating 15 years of marriage
The couple, who first met at G'Day LA in 2005, married on June 25, 2006 in Sydney.
In the interview on The Tonight Show, Fallon congratulated the pair on their recent 15th wedding anniversary in June of this year.
"For a second there, I thought you said 50 years," Kidman laughed, before adding: "Hopefully one day, but 15 years, which is pretty amazing, right?"
Fallon tried to get the actress to divulge how the couple celebrated their relationship milestone but Kidman kept details of the celebration private.
No joint albums coming out soon
It's certain the happy couple won't be marking the milestone by creating an album of duets together because the actress was horrified when Fallon asked if that will ever be on the agenda.
While Kidman has sung in musicals like Moulin Rouge
and Nine as well as a duet with Robbie Williams, she says she's not confident as a performer and would rather "stay in my lane" and leave the music to her hubby.
Kidman previously told People magazine in a 2019 interview it was her 38th birthday when she knew Urban was the one for her.
"I believed by that point he was the love of my life," she said.
"Maybe that's because I am deeply romantic, or I'm an actress, or I have strong faith as well, but I just believed, 'Oh, okay, here he is,'" she added.
And speaking of their relationship in 2007 with Vanity Fair, the actress described it as the right timing.
"I would probably say that two very lonely people managed to meet at a time when they could open themselves to each other. We were a mixture of frightened and brave," Kidman said.
The couple share two daughters together Sunday Rose, 13, and Faith, 10.
Image: The Tonight Show and Instagram