Jessica Rowe exits lockdown in ultimate style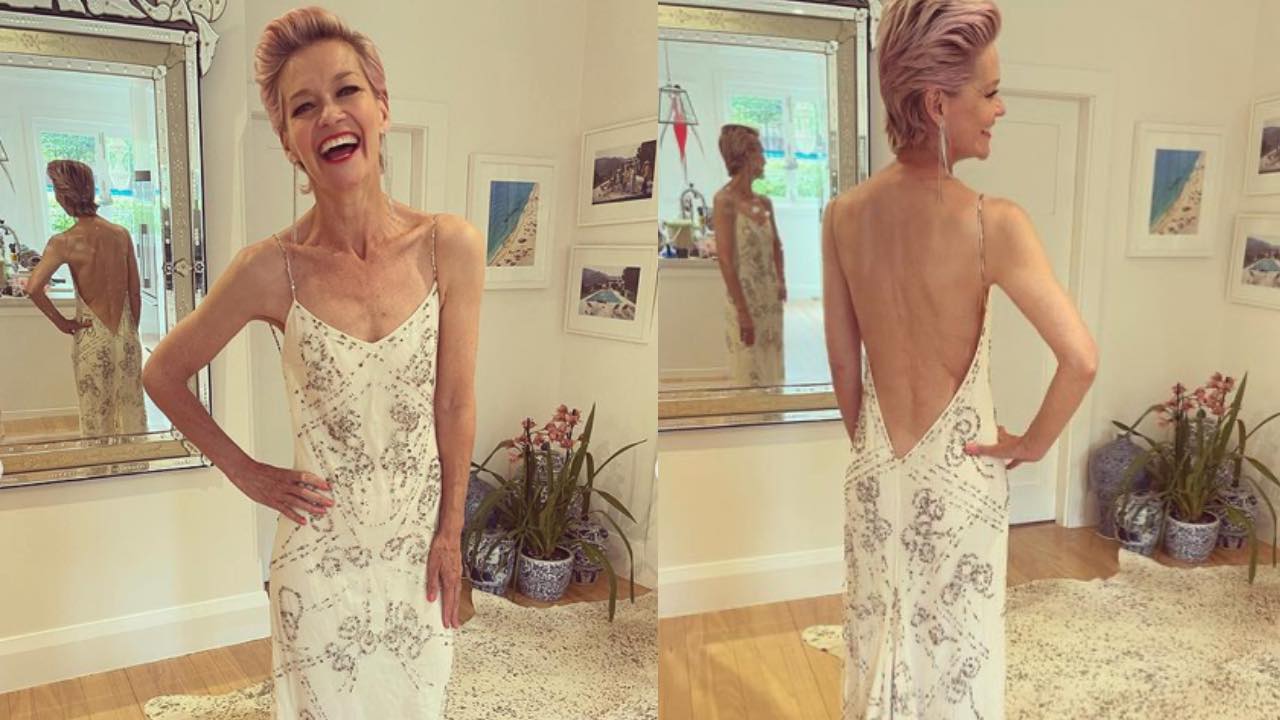 On the eve of lockdown restrictions easing, Jess Rowe has stunned her Instagram followers with a photo of a gorgeous gown.
Throughout lockdown, the former Studio 10 host has been sharing photos of her most iconic outfits to her 160k Instagram followers.
From dramatic fur coats and embellished jumpsuits, to ball gowns and pyjamas, she has posted her outfit of each locked down day to lift everyone's spirits during a difficult time.
Now, as New South Wales prepares for lockdown restrictions to ease for vaccinated people, Jess has shared another post, proving she saved the best until last.
She posted the image of her in her Collette Dinnigan wedding dress, that she wore on her big day 17 years ago.
View this post on Instagram
The backless white gown fit Jess like a glove, as she paired it with minimal classic jewellery and her signature pink pixie cut hair.
She captioned the post, "So that's a wrap! What to finish with for the eve of 'freedom day' (and I know it's not that for everyone).You know I never do anything by halves so I decided to get my @collettedinnigan wedding dress out of its box!"
She continued by thanking followers, "It's the first time I've worn it in 17 and a half years! Oh the joy I had in this frock… and I hope I've brought you some joy this lockdown. You have all got me through! Thank you!"
Her Instagram followers were quick to praise Jess, as they thanked her for keeping spirits high during lockdown.
One person commented, "Many thanks Jess for making "lockdown" a bit of fun, loved all your outfits."
Another said, "Glorious! I have loved all your lockdown outfits. It has bought a smile to my dial every night!"
Image credits: Instagram @jessjrowe