Brooke Shields flaunts ageless figure in patriotic bikini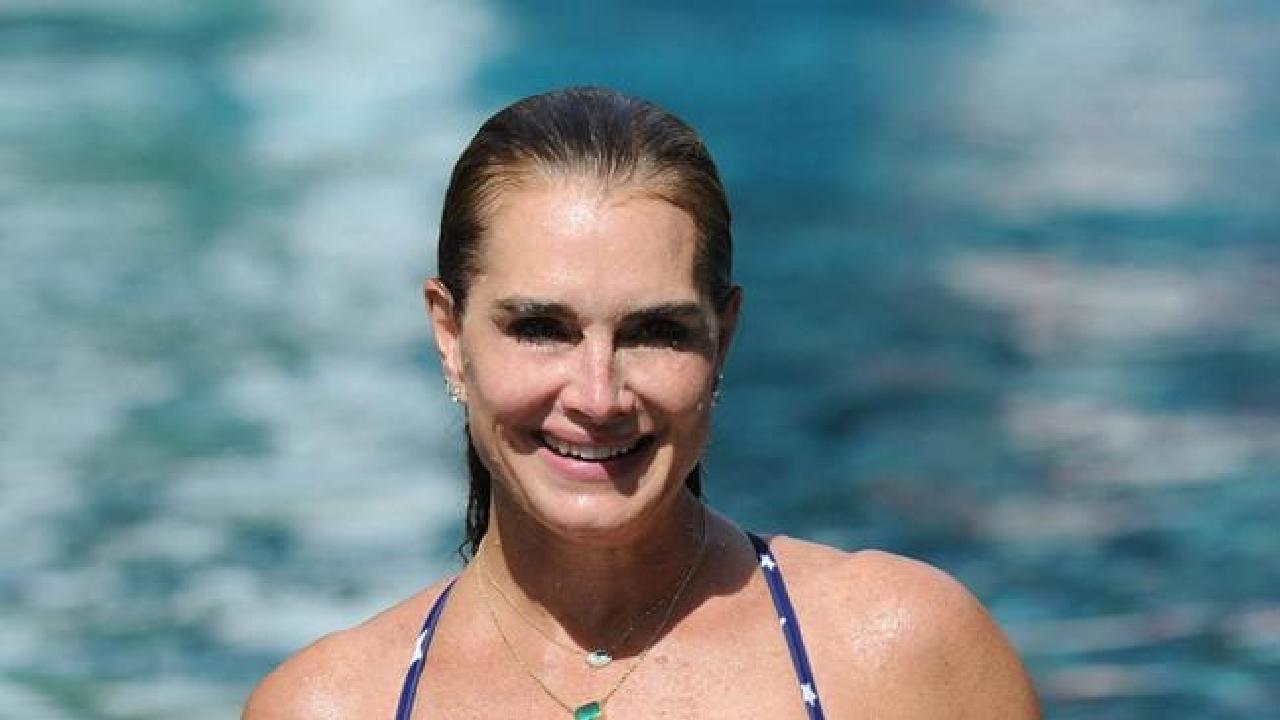 Brooke Shields has still got it at 55, after pictures emerged of her parading around in a bikini.
Fans have commended the former model for her "amazing looks", with many wanting to know just what her "youthful secret" is.
The mother of two has been enjoying some downtime in lockdown with her husband Chris Henchy, 56, and their daughters, Rowan, 17, and Grier, 14.
She was photographed wearing a patriotic bikini as she treated herself to a dip in her Hampton's home swimming pool.
View this post on Instagram
The model chose a patriotic blue-starred bikini top and red stripy bottoms which showed off her strong body.
Shields paired the stylish swimsuit with a simple gold necklace with her hair slicked back as she made her way out of the water.
"Still got it," one fan commented in awe.
"Question. Where did you find the fountain of youth?" another fan said.
Back in May, Shields told InStyle that she had taken up meditation for the first time while in quarantine.
View this post on Instagram
"None of the exercising I've done in the past has stemmed from me loving it, or from it giving me any peace of mind," she explained.
"When I was younger, it was all ego-based: If you want to be in this campaign, you have to stay fit. If you want to be in this Broadway show, you have to be this fit; you have to dance this much every day."
She admitted however that her approach to other forms of fitness is not quite the same.
While also doing at-home weights-based training, Shields said she has signed up for "a live-streaming meditation led by Deepak Chopra on Facebook".
"My family made fun of me, saying, 'Oh, Mom is going to get all Zen now'."
The star also mentioned she'd had a fitness "breakthrough" in quarantine.
"Before that, I'd never focused on the spiritual element of exercise or the idea of honouring your body and soul. Those were just words before; they didn't feel realistic."
She added that "working out has never been Zen" for her, as "everything was a goal" when it came to her motivation.