Johnny Ruffo pens heartwarming tribute to healthcare workers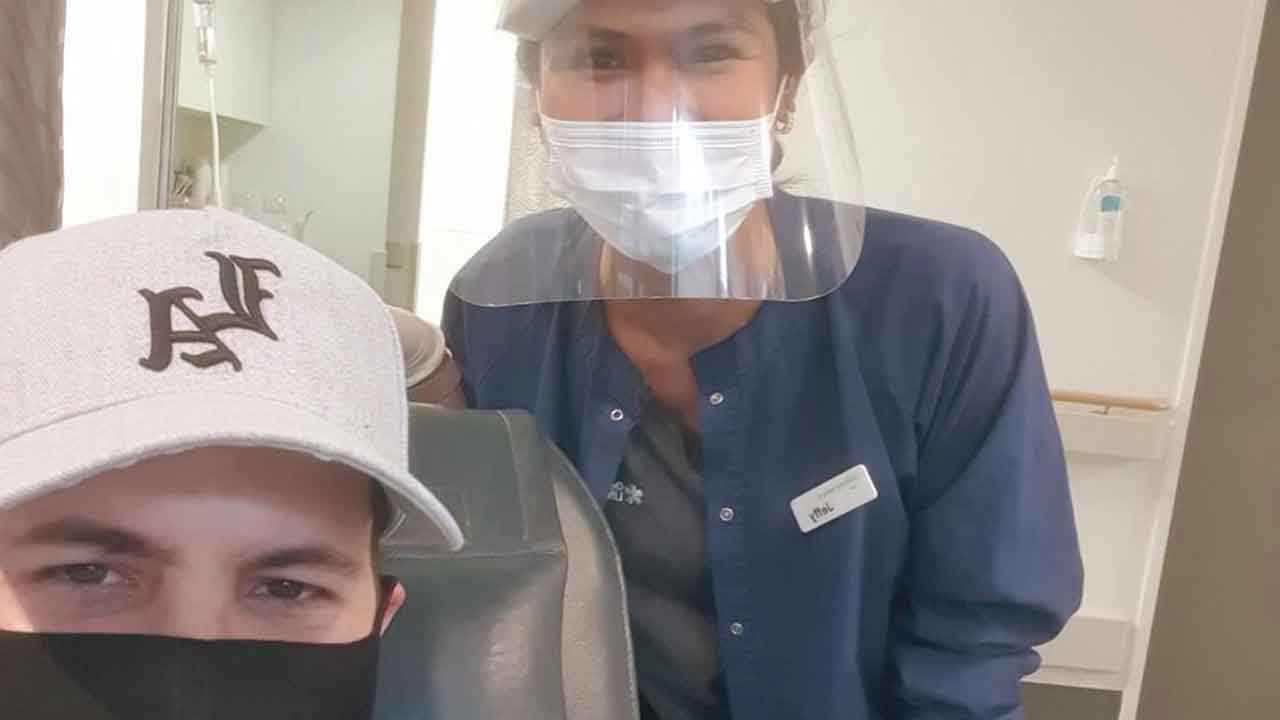 Former Home and Away actor Johnny Ruffo has shared a heartwarming tribute to healthcare workers on social media, as he continues to undergo treatment for brain cancer.
Alongside his expression of gratitude for the hardworking nurses who have been treating him, Ruffo posted a picture of himself, masked-up, with a nurse dressed in PPE gear and also wearing a mask.
"Grateful for the nurses at Life House keeping me entertained and putting up with my s*** talk during treatments," he wrote in the caption.
"You guys are the real heroes!"
View this post on Instagram
The former
X-Factor
star has been providing regular updates on his battle with brain cancer with his hundreds of thousands of followers, often with his partner Tahnee Sims by his side.
In an earlier update from July 20, Ruffo shared photos of himself in hospital, with one image showing his head wrapped in bandages, and others showing his sutured head.
View this post on Instagram
Despite the discomfort he looked like he was in, Ruffo was still smiling as he underwent treatment.
His latest post has been flooded with positive comments from his fans and fellow celebrities, including comedian Dave Hughes.
"Onya mate! You're a bloody legend," Hughesy wrote.
"Keep fighting Ruffo, us aussies need you in our lives," one fan commented.
"A true inspiration to all of us," another added.
Ruffo has been battling brain cancer for a second time, after it returned in November last year.
"After an unexpected week of seizures and excruciating headaches it is with a heavy heart that I have to let you know I now have another huge battle ahead of me as my brain cancer has returned," he wrote on Instagram on November 24.
"I will dig deep and beat this s*** disease."
Image: Johnny Ruffo / Instagram