"I thought he was gone": Jimmy Rees opens up on biggest nightmare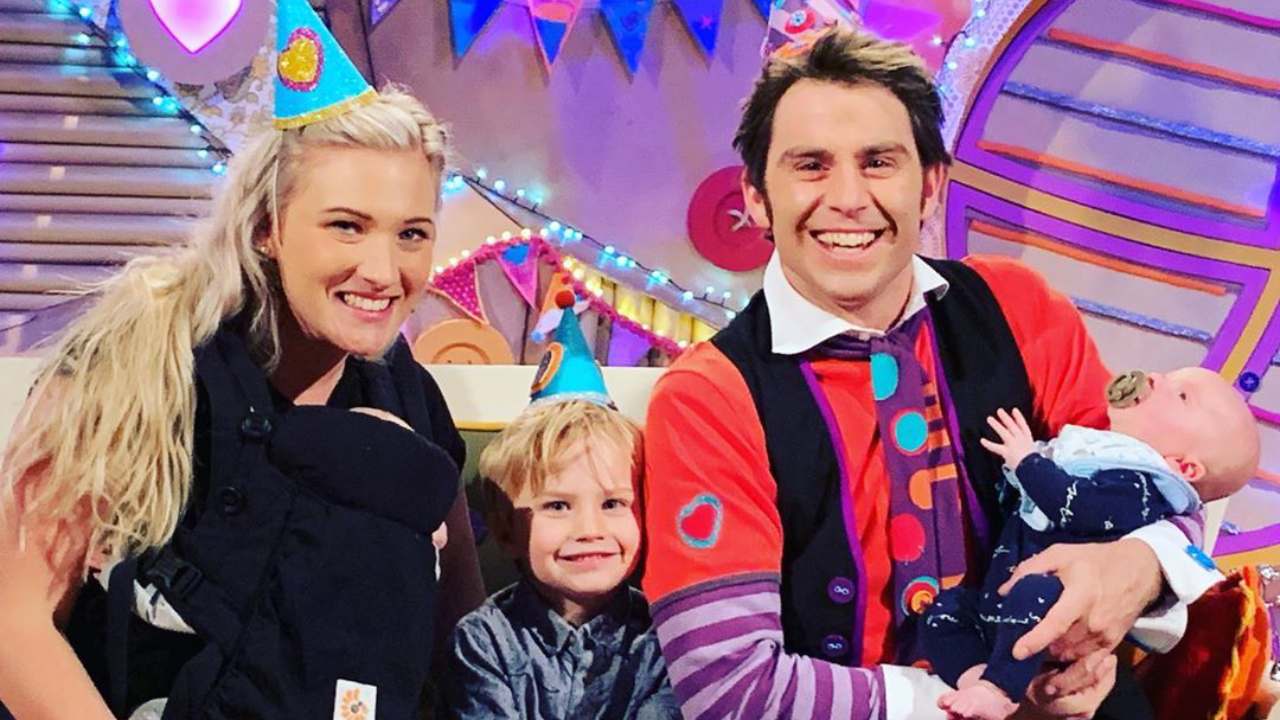 Giggle and Hoot star Jimmy Rees, also known as Jimmy Giggle, has opened up about the family emergency that made him decide to leave Dancing With The Stars in April.
Speaking to Stellar magazine, the 31-year-old children's TV program star and his wife Tori Rees shared how a routine health procedure for their three-month-old son Mack went wrong.
As Jimmy was heading into his eighth week at DWTS, "confident on the run into the finals", he received a phone call from Tori that changed everything.
View this post on Instagram
Tori was at a clinic with Mack for a routine tongue-tie procedure when the infant's condition turned critical from serious complications.
"I had three different professional opinions and they said his feeding will be so much better if we get it done, so we did it," Tori said.
"A tongue-tie procedure is meant to be no big deal whatsoever. It might bleed the tiniest bit, then you feed them and that's really it. But in our case, it was just done wrong."
Mack was then taken by ambulance to Gosford Hospital on the NSW central coast, where he was immediately met by more than 20 doctors and nurses at the emergency room.
Seeing that the baby had a significant amount of blood loss and declining heart rate, the hospital staff advised that Mack should be airlifted to Sydney Children's Hospital in Randwick, about 86 kilometres away from where they were. However, there was not enough time.
"You know when you hear, 'We have to fly him to the Children's Hospital because that's where the best facilities are' – you think, 'That's not a good thing,'" Jimmy recalled.
"When we debriefed weeks later, we both just burst into tears and said, 'I thought he was gone.'"
The couple said while mistakes can happen, the delayed medical attention was what led Mack to a life-threatening situation.
"There were some errors of judgement and that's for [the NSW Health Care Complaints Commission] to figure out, and they are," said Jimmy.
"These things happen but it was the reaction, the handling of it which wasn't right … It was unfortunate it was Mack."
The baby's recovery has been steady, even though the couple said they "have still got a bit of a road to go" to make sure his speech is not affected from the event.
Jimmy said while he did not take pulling out of DWTS lightly, he did not regret the decision.
"I was committed to a prime-time TV show and there were a bunch of other people that I felt like I was letting down," he said.
"In the end, family came first and I'm a family man and a dad. The decision was the correct decision. The little fella needed us and we have two other kids [Mack's twin brother Vinny, and older son, Lenny] to worry about."
Join Over60
Join our community of over 400,000-plus members today and get the latest Over60 news, offers and articles.
Get all the latest Over60 news, offers and articles.