How kids are getting positive COVID test results with orange juice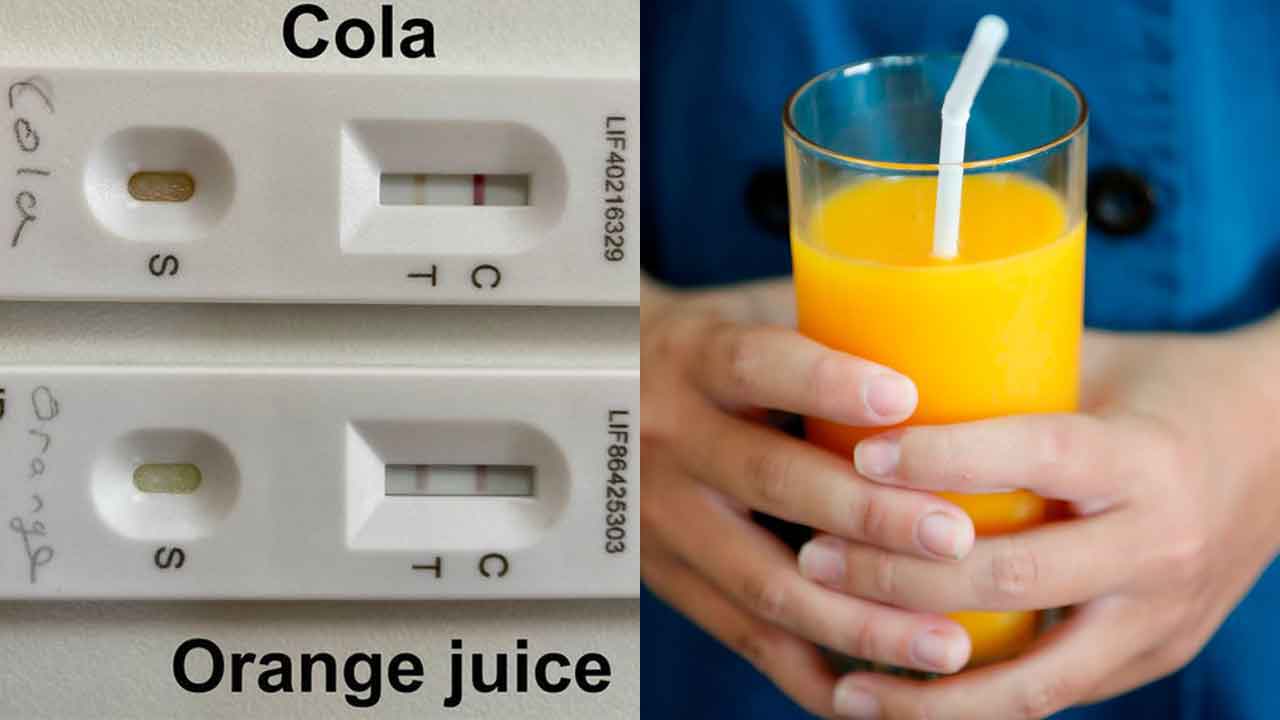 Teenagers in the UK have figured out how to "fake" positive results on COVID-19 tests - prompting at least one school to issue a warning to parents.
The trick has taken off on social media, as teens use orange juice or soft drinks to generate a false positive result on lateral flow Covid tests.
It is not known whether any students have used it to successfully get time off school.
Gateacre School in Belle Vale, Liverpool, asked students in years 7-10 to stay home from school after some positive COVID-19 test results were discovered in the school community, and warned parents to be vigilant about the social media trend.
"Nationally, some school students have discovered that placing droplets of orange juice or other fruit juice on an LFD test gets a false 'positive' result," the warning email read.
"In light of this, can you be extra vigilant when your child is doing their LFD tests. Also, remind them that a positive LFD test must be followed by a confirmatory PCR test."
How it happens
The false positive occurs due to the acidity of the juice or soft drink, rather than the beverage containing the virus, which essentially breaks the test.
However, Mark Lorch, a professor of science communication and chemistry at the University of Hull, has said it is possible to spot "fake" positive tests by washing them with a buffer solution that restores the correct pH to the testing device. Once this happens, the "positive" line disappears to reveal the negative result.
A selfish thing to do
Jon Deeks, a professor of biostatistics at the University of Birmingham, has criticised the practice and discouraged teens from trying it.
"False positives affect not just that child but their family and their bubble at school, so [it is a] pretty selfish thing to do. There are less harmful ways to fake a day off school," he said.
Professor Lorch instead encouraged students to help him publish his findings.
"Children, I applaud your ingenuity, but now that I've found a way to uncover your trickery I suggest you use your cunning to devise a set of experiments and test my hypothesis," he said.
"Then we can publish your results in a peer-reviewed journal."
Image: Mark Loch