The major brawl brewing over Bob Hawke's will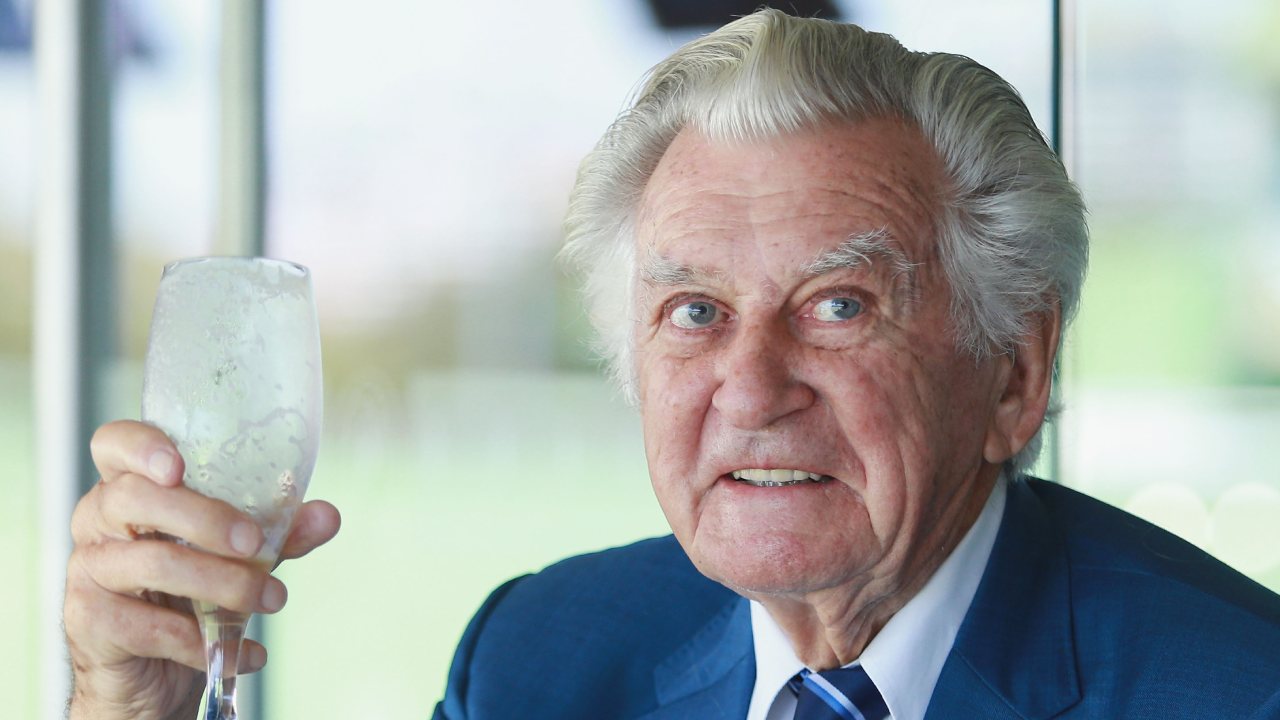 Former Australian Prime Minister Bob Hawke's daughter and his widow are currently battling it out over his multi-million dollar will.
His daughter, Rosslyn Dillion, is preparing to take legal action against Blanche d'Alpuget and let her stepmother know of her intentions in a tense phone call.
The contestation of the will comes after Dillon discovered that after the payout of $750,000, which includes the proceeds of the $15 million sale of a Northbridge home, there are no further provisions for his three children in the will.
The rest of the estate will be going to d'Alpuget, his wife and biographer, according to The New Daily.
The current arrangement that was struck up separately to Mr Hawke's will has his three children, Susan Pieters-Hawke, Stephen Hawke and Rosslyn Dillon being awarded around $750,000 immediately upon his death in a payment from d'Alpuget.
The payment was also awarded to d'Alpuget's son, Louis Pratt, upon the death of Mr Hawke.
Rosslyn Davis talking to ABC's 7:30
Unless a private agreement is struck between the parties, the matter will proceed to the NSW Supreme Court. It will be on the grounds of inadequate family provision.
Mr Hawke's three children were estranged from their stepmother for many years after their father remarried in 1995, but had repaired the relationship in recent years.
However, there was a hint of family issues at the memorial of Mr Hawke, as d'Alpuget mentioned his "eldest daughter Sue Pieters-Hawke" twice in her speech but did not mention her two siblings.
d'Alpuget also hinted at family issues in her book Hawke: Prime Minister as she outlined that Rosslyn first ran away from home as a 15-year-old schoolgirl. She was later found by her father and his friend in a drug den in Sydney.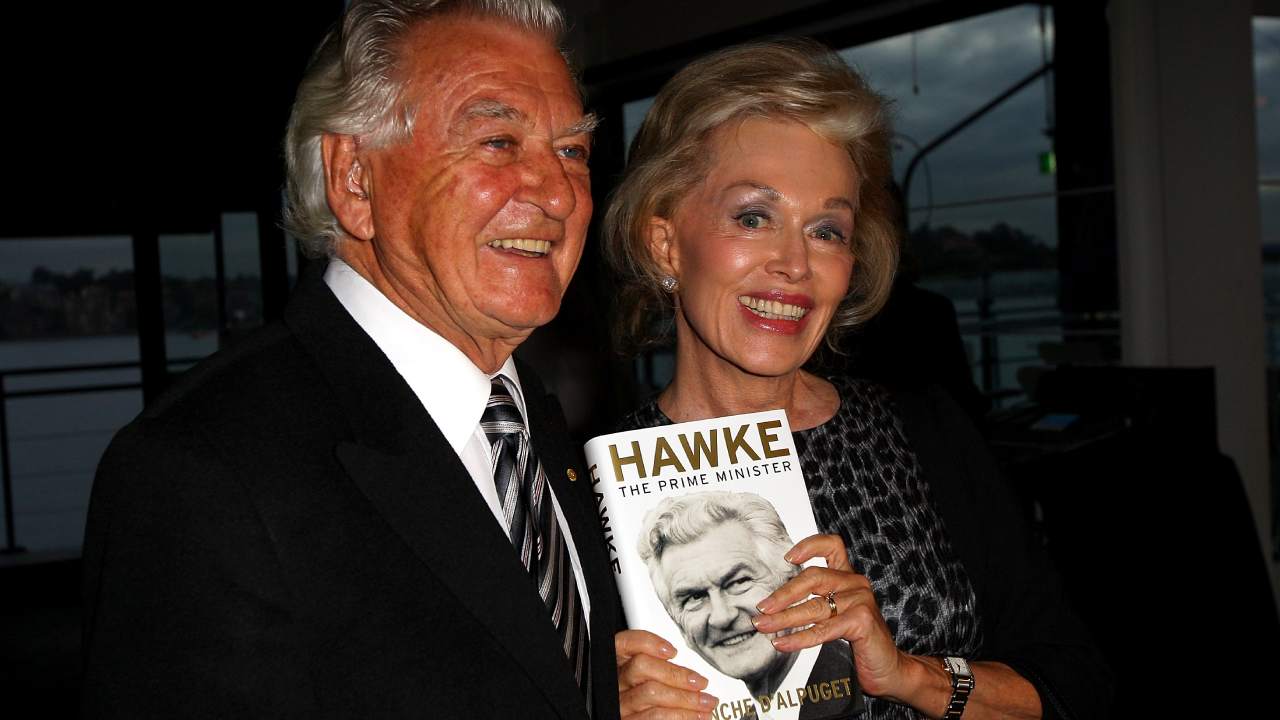 Bob Hawke and Blanche d'Alpuget at the book launch of Hawke: The Prime Minister
"It was obvious to everyone who knew Rosslyn and her husband, who partied with the Brett and Wendy Whiteley crowd, that they were using heroin; everyone, that is, except her parents, who clung steadfastly to the belief that their daughter did not use hard drugs," d'Alpuget wrote.
"The news from the hospital in the first week of August that the new mother was so wasted by heroin she could soon be dead fell on Hawke like a blow from an axe."
In 2011, there was also reports of an "airport brawl" between Sue Pieters-Hawke and d'Alpuget.
"I approached her to say a friendly hello, but she slapped me hard three or four times, and yes, I was shaken," Ms Pieters-Hawke said to ABC's 7:30.
Join Over60
Join our community of over 400,000-plus members today and get the latest Over60 news, offers and articles.
Get all the latest Over60 news, offers and articles.