Five of the best things to watch right now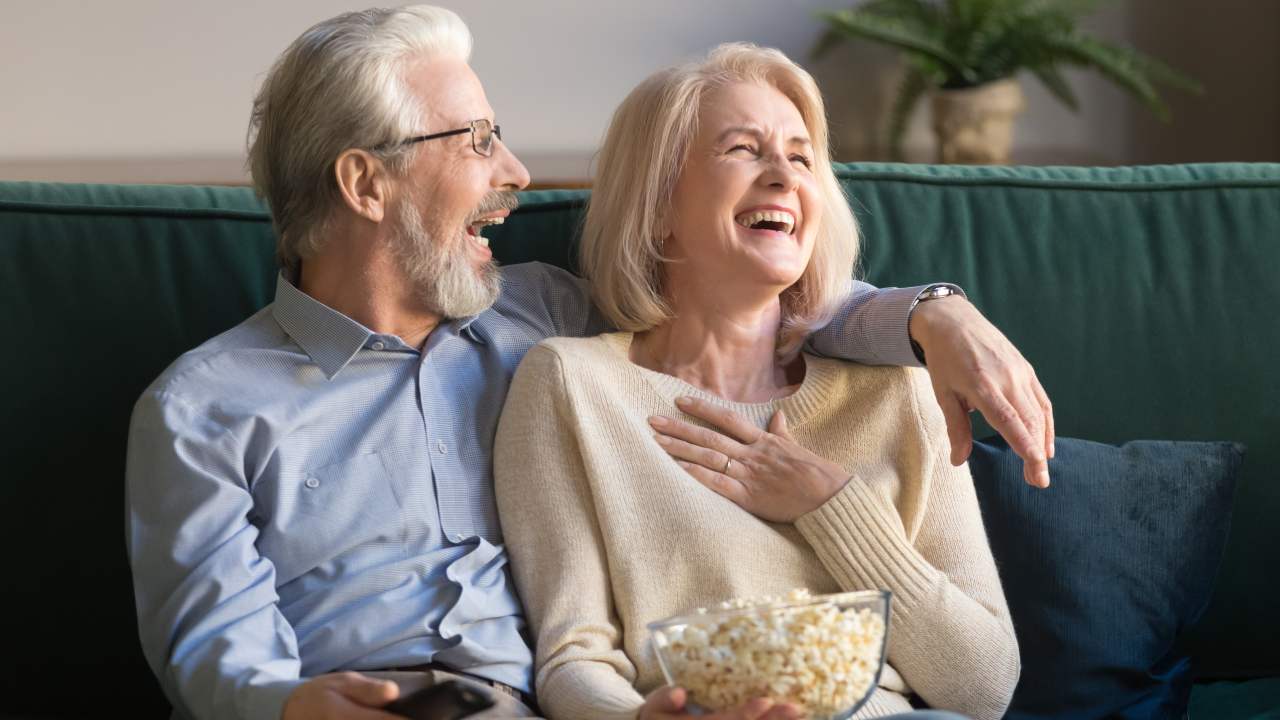 From Bill Nighy in Buckley's Chance to David Attenborough's new documentary, Pamela Connellan brings you the scoop on the latest and greatest must-watch shows.
1. Buckley's Chance
A new Australian film, starring well-known British actor, Bill Nighy, and set in the Australian outback, has just started showing in cinemas here. Called Buckley's Chance, the film also stars Milan Burch, who plays the role of the young boy, Ridley, along with a new screen star – a dingo called Buckley.
After the loss of his father, Ridley is forced to move to the Australian outback to live with his estranged Grandfather (Nighy). During Ridley's adventures, he becomes lost and befriends a dingo excluded from its own pack. A strong bond is formed as the two try to make their way home.
The film also stars beloved Australian actors Kelton Pell, Victoria Hill and Martin Sacks. Buckley's Chance is a fascinating tale for all the family about fun, friendship and family, filmed on location in Broken Hill and the surrounding Australian outback.
The film is directed by Canadian director Tim Brown (Treasure Hounds, Devil in the Dark, Bite) and produced by Brown with Gilbert Adler (Valkyrie, Superman Returns, Constantine, House on Haunted Hill), Scott Clayton Guest House, The Driver, Joey and Ella) and Andrew Mann (Danger Close: Battle of Long Tan, Gold, The Chaperone).
Buckley's Chance is now showing in Australian cinemas…
2. A Perfect Planet
Sit back and enjoy this new five-part documentary from David Attenborough
In this new five-part documentary from Sir David Attenborough – called A Perfect Planet - he explores the impact powerful natural forces have on the earth's existence. He also looks at how the effect impending climate change will have on the earth in the future.
The documentary shows how life on planet earth flourishes as result of a perfect balance of a whole array of factors. Filming for the series took place over four years, across 31 countries, with crew navigating difficulties in extreme temperatures and remote locations. The series covers volcanoes, the sun, weather and oceans, with the final episode focusing on the human impact on the environment.
A Perfect Planet was shown on the BBC earlier this year to critical acclaim and it was one of the most popular programs on the BBC's video on demand service, with the highest viewing figures in the platform's history.
Reviewers praised the series, especially the content about weather and climate change as "perhaps the series' most dramatic scenes."
A Perfect Planet, season 1, is streaming now on 9Now and new episodes are released on Saturdays at 7.30pm…
3. The Pact – a story about five friends bound together by a fragile pact of silence – is now streaming on Stan
An unexplained death and suddenly five friends are bound together by a fragile pact of silence. What really happened that night in the woods? The six-part thriller, The Pact, is now steaming on Stan.
When a young brewery boss is found dead, a chain of events is triggered that draws four of his employees; Anna (Laura Fraser; Breaking Bad), Nancy (Julie Hesmondhalgh; The A Word, Broadchurch), Louie (Eiry Thomas; Keeping Faith) and Cat (Heledd Gwynn; Ordinary Lies) into a fragile pact of silence, bound by a secret which will change their lives forever.
Anna's police officer husband, Max (Jason Hughes; Three Girls), investigates Jack's (Aneurin Bernard; Dunkirk) unexpected death alongside his fierce superior DS Holland (Rakie Ayola; Noughts + Crosses), unaware that his own wife and her best friends are at the heart of a conspiracy. While brewery worker Tish (Abbie Hern; The Twilight Zone) becomes increasingly suspicious of her co-workers, Jack's estranged father Arwel (Eddie Marsan; Ray Donovan) struggles to conceal dark family secrets.
What really happened that fateful night? You'll need to watch The Pact to find out but it's clear, this is a gripping, contemporary thriller. Written and created by Pete McTighe who's also worked on Doctor Who, this series comes with everything a thriller needs – mystery, intrigue and the elusive shock factor.
The Pact is streaming now on Stan…
4. Wolfgang – a documentary about the well-known chef – will stream soon on Disney+
Wolfgang is a documentary film which tells us the inspiring, true story of Wolfgang Puck, a man who survived a troubled childhood filled with a series of challenging obstacles but whose perseverance led him to become one of the most prolific chefs of our time and a household name.
From Emmy Award-winning director and producer, David Gelb, this is an inspiring and emotional film which is now streaming on Disney+. As a teenager in Austria, Wolfgang Puck used his love of cooking to escape the harsh rule of his stepfather.
A local apprenticeship allowed him to train at a revered French restaurant, before landing in America at the young age of 24.
In the 70s in Hollywood, Puck began working at Ma Maison, crafting an original menu around fresh ingredients, making the once-tacky eatery a popular, acclaimed restaurant. Still, the lack of acknowledgement from Ma Maison's owner pushed Puck to take the biggest risk of his career and open his own restaurant called Spago.
Incorporating everything Puck knew about the restaurant trade, Spago was an instant hit and famous clientele came to enjoy his new American cuisine and his lively personality. Almost by accident, Puck created the concept of a 'celebrity chef' with his many television appearances. He built a global empire of restaurants, cafes and products for home cooks but at the same time, all of this hard work did take its toll on his family life and we see how this unfolds.
Wolfgang will stream on Disney+ on June 25th…
5. Spicks and Specks has returned to our screens
It's been a long time – a whole decade in fact – since we've seen the very funny ABC TV music quiz show Spicks and Specks but luckily, the series has returned earlier this year for a brand new season!
Ten new episodes have been released every Sunday night. Everyone we know and love is returning including Adam Hills as the trivia master and Alan Brough and Myf Warhurst as the team leaders.
As well, there's a whole new range of guests making us laugh as they try to answer questions and sing songs for their team. Artists like Alice Skye, The Teskey Brothers, Vika & Linda and Missy Higgins have all taken part. Plus comedians like Anne Edmonds, Nazeem Hussein, Luke McGregor and returning faves Dave O'Neil and Denise Scott are all onboard for the ride.
You can catch the new season of Spicks and Specks on ABC iView...